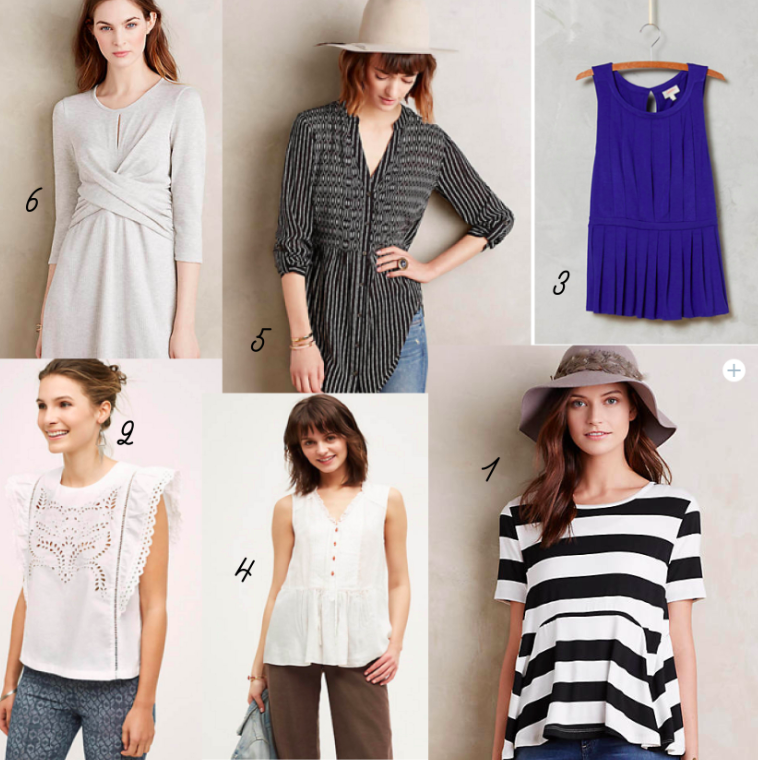 I think one of the best ways to analyze your wardrobe is to look through what you have in your closet and examine the pieces that have stood the test of time. You know, the tops and dresses and pants that have been with you for years, that you keep coming back to wearing and loving time and time again. It's been by doing this that I've really been able to see what stores are worth buying clothes from and what stores I should avoid.
It was by doing this that I noticed that tops and dresses from certain stores never got more than a couple wears before they were no longer flattering or didn't wear well. I also realized that there were certain brands and retailers that were pricier on the front end but have been worth every penny in the long run. Anthropologie is one of those stores. The tops and dresses I've purchased there are high quality, beautiful and yes, a lot more expensive than other stores. However, the clothes that I've purchased there are always long-term favorites and the clothes I get the most compliments about. So, moral of the story is to invest in quality, beautifully made items and you will spend less in the long run.
I've curated a few of my favorite finds from Anthropologie that won't break the bank. Every item is under $100 and perfect for spring and summer weather!
1. Everleigh Edgewise Peplum Tee  $68
2. Moon River Eyelet Blouse $98
3. Corbara Peplum Tank $78
4. Holding Horses Faye Tank $68
5. Maeve Calia Tunic $78
6. Crosswrap Dress $69.95
Madison