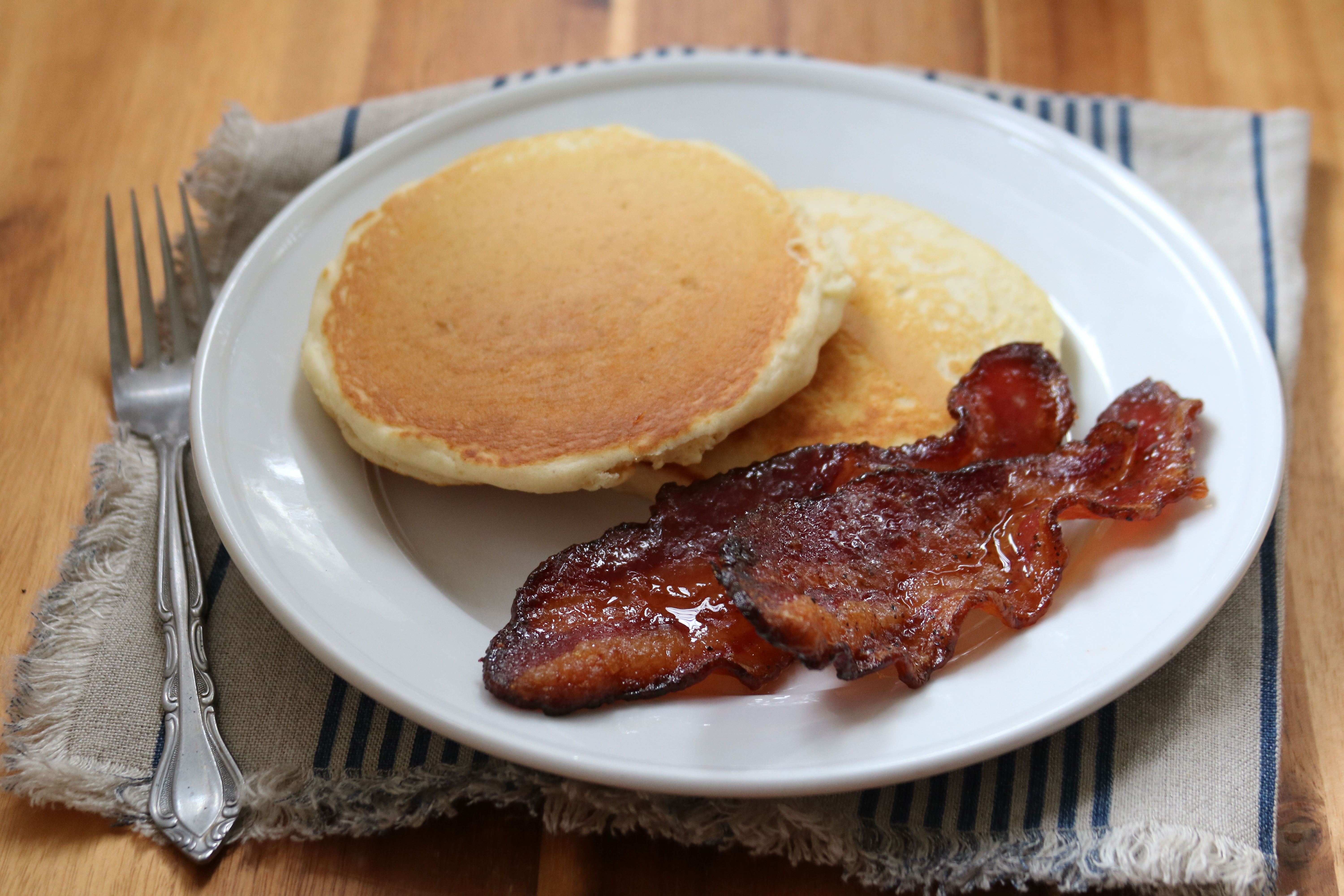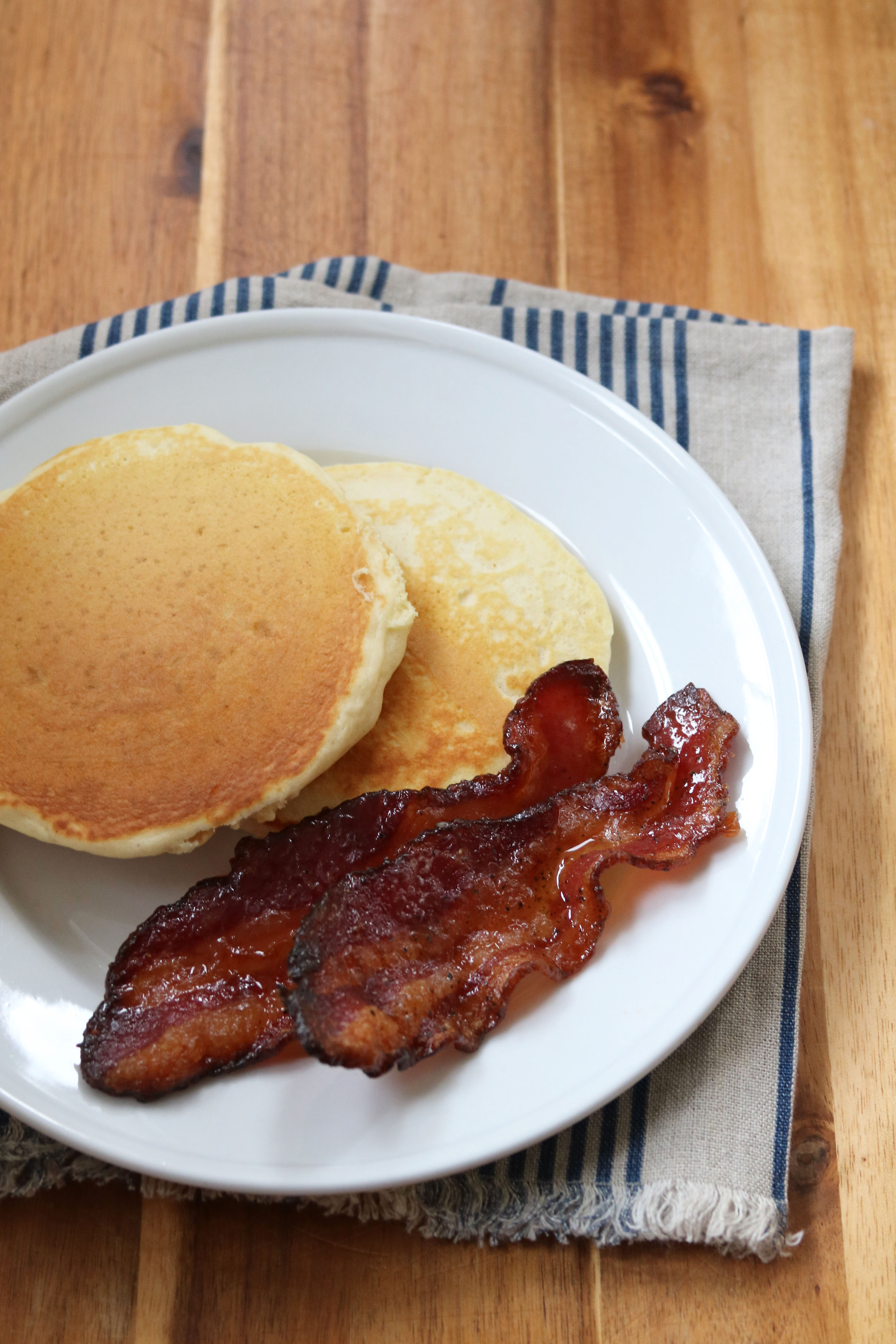 Weekend brunching was one of my favorite things to do in Minneapolis when we lived there. Picking out a new restaurant or visiting an old favorite first thing Saturday morning, drinking really wonderful lattes and getting a slow start to the weekend. Since Joe and I are morning people (and now, so is our kid) we've always been the kind of people who were first to brunch, meaning we could skip the lines and masses of people, too.
Sadly, weekend brunch spots are very limited these days, so we've started our own breakfast traditions at home. Good because we save lots of money. Bad because I have to clean the dishes after. I love living in small-town Iowa, but man I miss all the great restaurant options in MSP.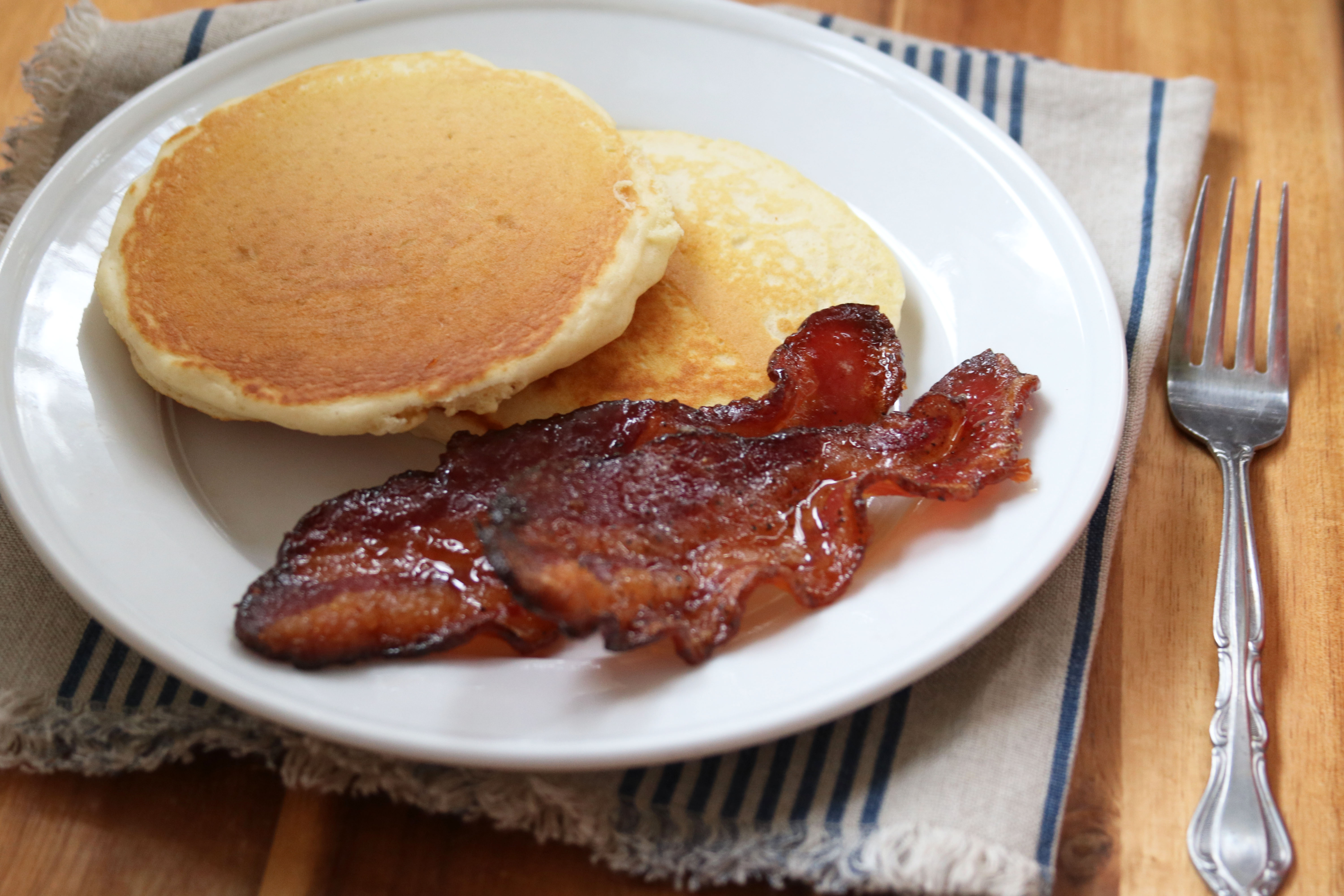 Joe would eat bacon every morning if I would make it, but it's reserved for weekends in our house. I've taken to making bacon in the oven because it doesn't make a mess and keeps the bacon smell contained a bit more, too. The lingering bacon smell is the greatest detraction for me when considering bacon-making at our house, but the oven or grill both work really well and remedy the smell issue for the most part.
This brown sugar bacon recipe isn't really a "recipe" at all since I sort of just threw it together without measuring, but that's part of the fun. It's a no-fuss weekend idea that yields amazing bacon every time. Caramelized, sweet and salty and oh-so good. Even this vegetarian had to have a few bites. 😉

Weekend Breakfast // Brown Sugar Bacon
Ingredients
6 or 8 slices of thick-cut bacon
Brown sugar (about ¼ to ⅓ cup)
Sea salt and cracked black pepper
Instructions
Heat oven to 375°F. Line a baking sheet with parchment paper.
Lay bacon in a single layer on prepared baking sheet. Sprinkle with the brown sugar. Press the brown sugar into the bacon to coat evenly in a thin, even layer. Flip bacon and repeat on the other side.
Sprinkle the top of the bacon lightly with the sea salt and cracked black pepper.
Bake 15 to 18 minutes or until bacon is dark around the edges and crispy. Remove bacon from pan and transfer to another piece of parchment paper to cool. Bacon will get crispy and almost candy-like as it cools.