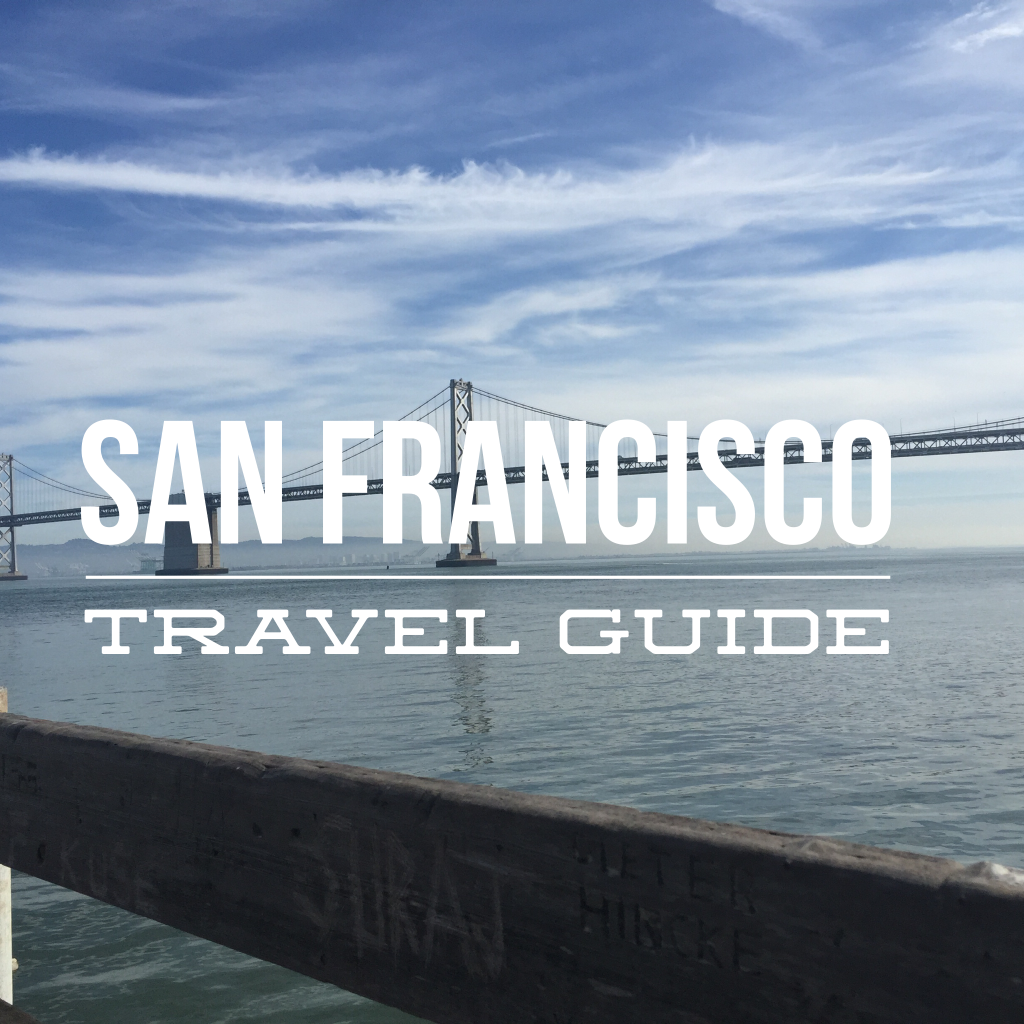 As previously mentioned, Joe and I had the chance to run around San Francisco for two days kid-free. It was wonderful, it was hard, it was strange. Well, it was all of the above. Honestly, it was just really nice to have two full days (plus a travel day) to spend with my favorite guy, on Valentine's Day weekend, to boot! Since we both had horrible colds we didn't get out and about quite as much as we would have hoped, but I do have a few good recommendations to share.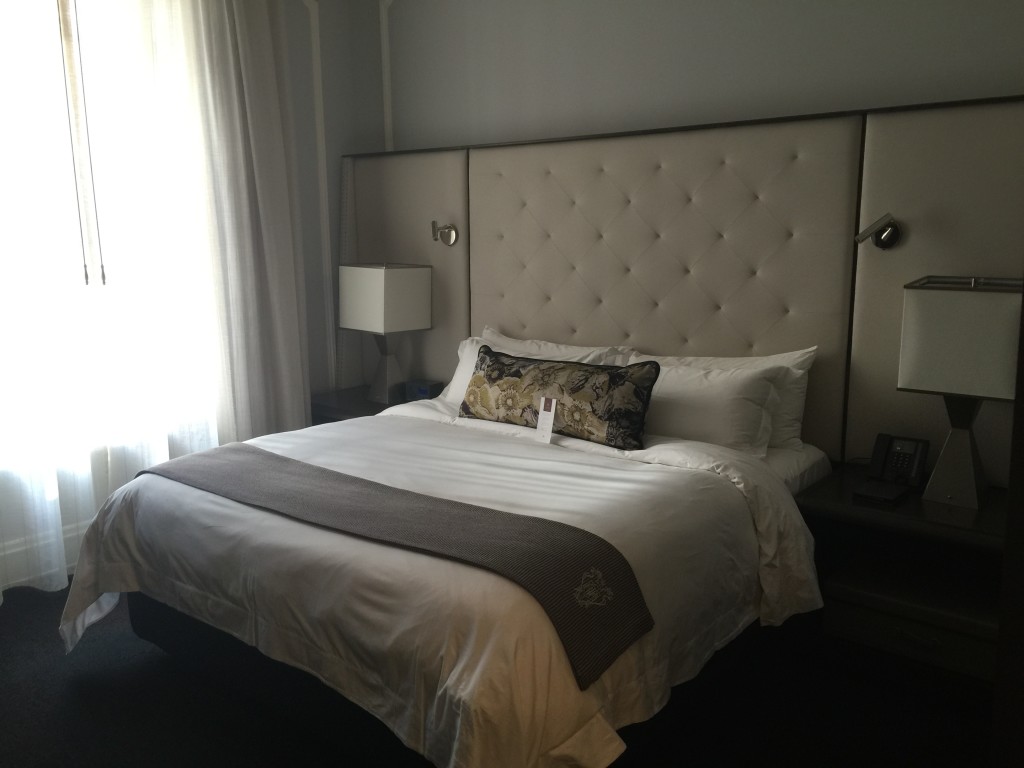 STAY
The Palace Hotel SF
I am a huge stickler on good hotels. There aren't a lot of times that I research obsessively, but hotels is one such area. I hemmed and hawed on options and ultimately settled on this beautiful hotel. Let me say that we have ZERO regrets about choosing the Palace for our stay. It was every bit as grand as you might imagine with great service, a wonderful afternoon tea, a beautiful hotel pool and perfect location for walking almost anywhere you could want to go.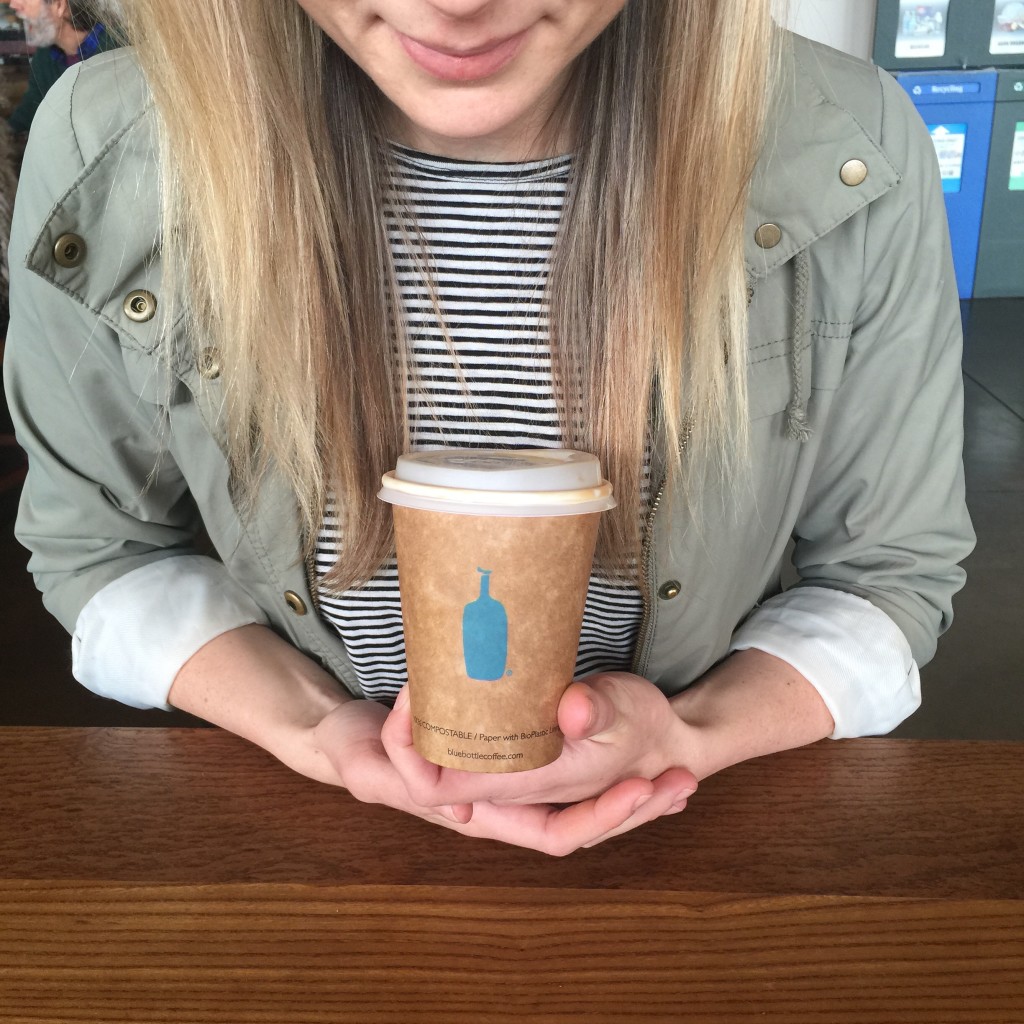 EAT
Ferry Building Marketplace
We frequented the Ferry Building for breakfast both mornings we were there. We put on our running shoes and jogged the .75 miles down to the building, browsed around and picked up coffee + food and ate breakfast overlooking the water. It was lovely. Joe and I frequently have different tastes when it comes to breakfast (he wants heavy, cheesy, meaty and I want vegan + quirky + healthy) so it worked out well for the two of us. Joe enjoyed Cowgirl Creamery's breakfast sandwiches (amazing!) while I ate all the goodies at Urban Remedy. We both enjoyed copious amounts of Blue Bottle Coffee as well. Oh, and Secret Breakfast Ice Cream from Humphry Slocombe? To die for!
Bonus: We happened to be around on Saturday morning and had the treat of walking around the farmer's market. It made me a *little bit* jealous with all the beautiful produce, fresh flowers and amazing pastries!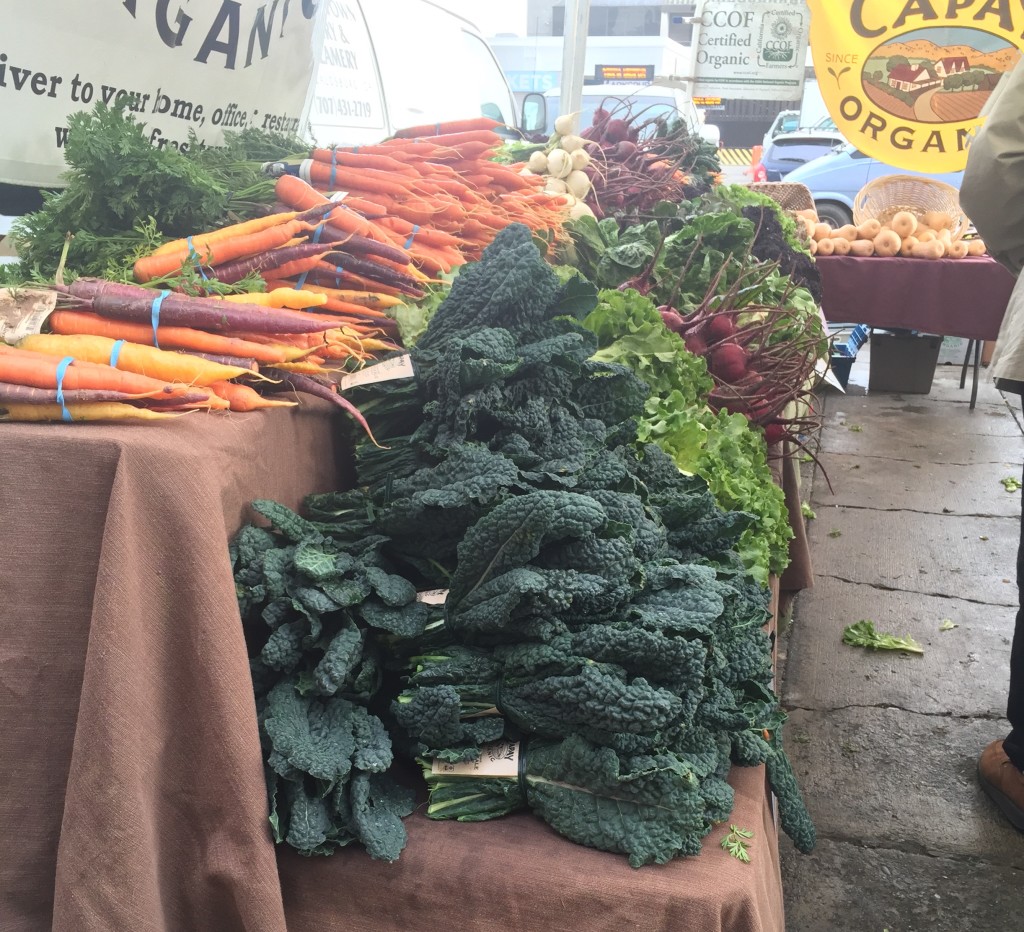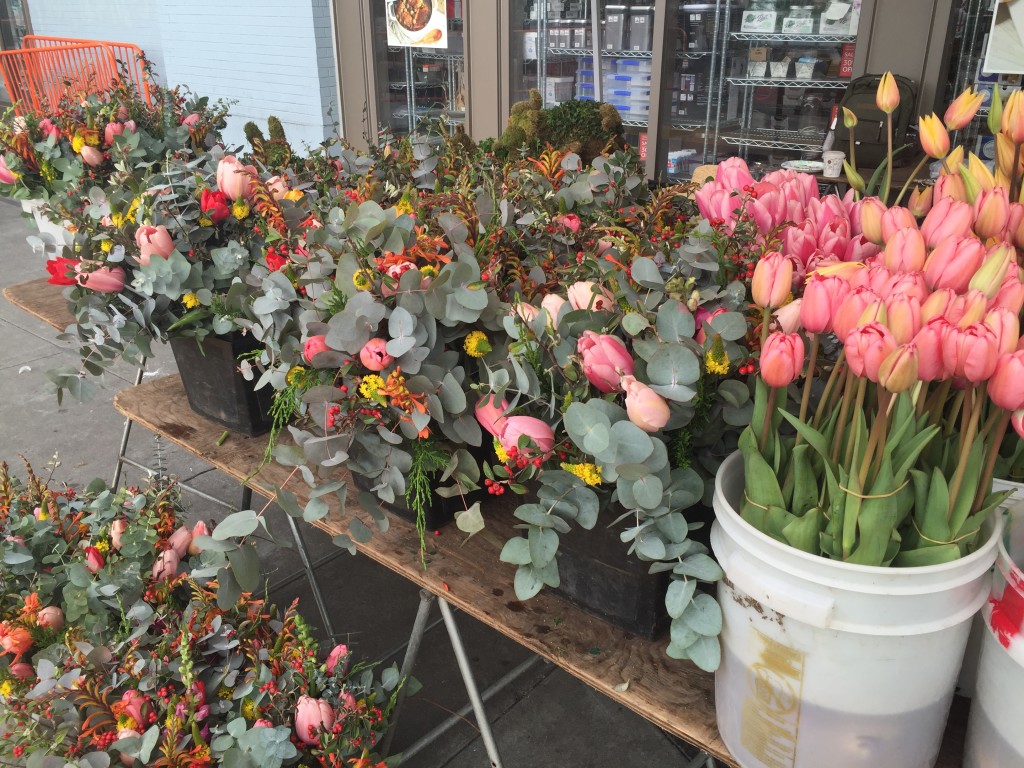 Sushi Ran in Sausalito 
We took the ferry over to Sausalito one morning and biked around this cute little town/over to the base of the Golden Gate Bridge. While there we ate at Sushi Ran. It was super tasty and fresh and we had a good time talking with the chefs from our seats at the bar.
Octavia 
Our second night in SF we made reservations at Octavia. It was a cute, quaint little spot that we never would have wandered on unless we were specifically seeking the restaurant out. What a find! It was the perfect little date night spot and the food was spot on. I had the most amazing ricotta dumplings with fresh veggies and Joe had a steak which was equally delicious.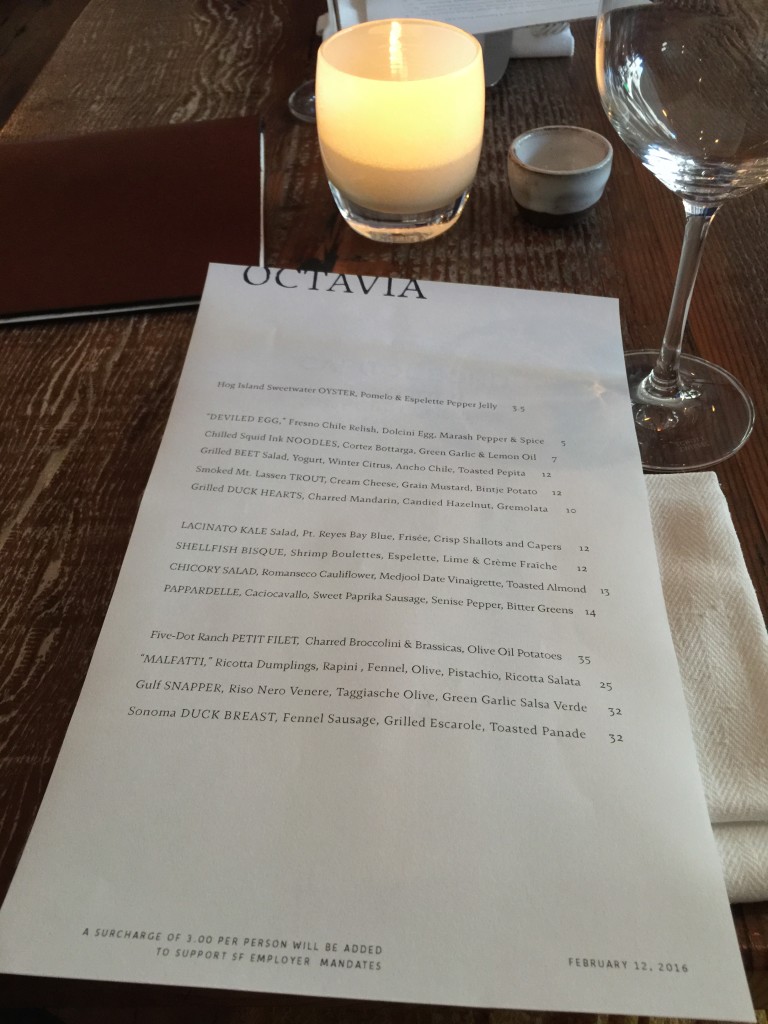 Great Eastern in Chinatown
I'll admit that this was the first time I've ever had Dim Sum. We trekked to Chinatown to get a taste of authentic Dim Sum and I can't say it was my favorite dining experience of the trip. But it certainly was interesting + cheap! I think after reflecting on the experience that it would have been helpful to have someone to guide us through ordering. We enjoyed a couple of the items we ate and hardly touched others, but the experience was fun and I'm glad we made the effort.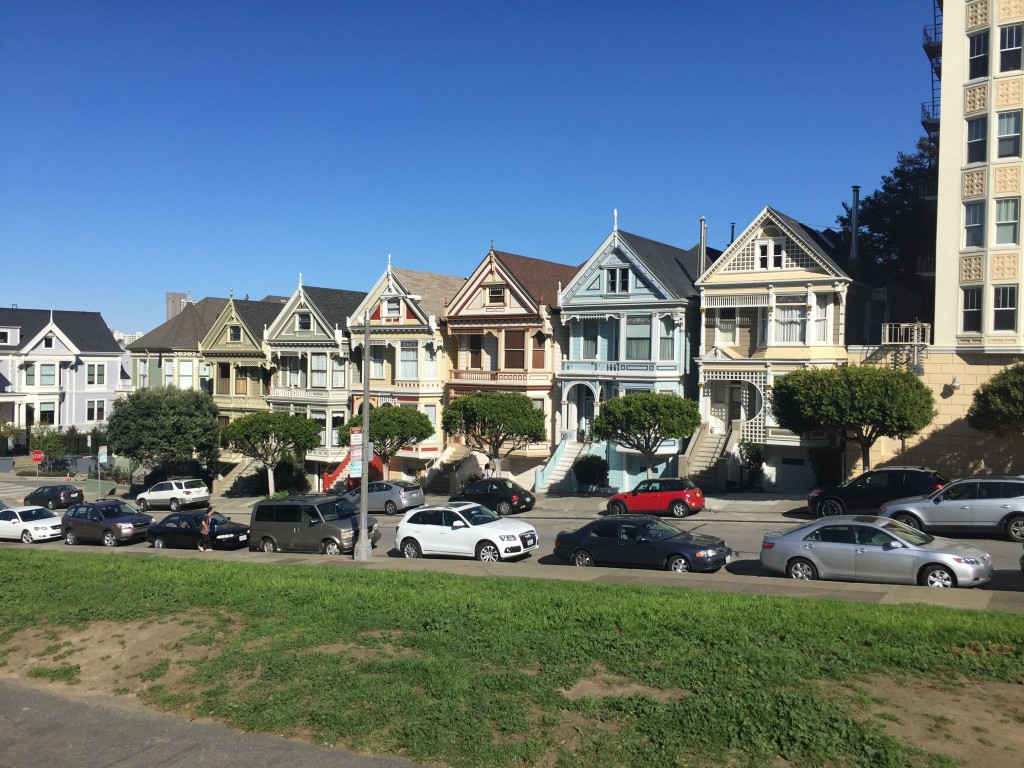 DO/SEE
Ferry to Sausalito
I guess we technically did this the wrong way (a lot of people do this the opposite way) but we took the ferry to Sausalito one morning, biked around the town, ate lunch and browsed shops, then took the ferry back. It was really hilly around the area we biked, but it was a good workout, and we used a tandem bike so Joe could do most of the work! 😉
Golden Gate Bridge
While we were in Sausalito, we biked to the base of the Golden Gate Bridge to get a good view. It was a nice little way to combine exercise with sightseeing!
The Painted Ladies
We taxied out to see The Painted Ladies (aka Full House House!) and sat at the park in the sunshine for a while before walking back to our hotel. The walk back took us past lots of cute stores, including the Warby Parker store, which made the two miles fly by. Probably not a must-see item, but a fun little low-key afternoon.
Chinatown
We spend a couple hours walking through Chinatown one afternoon and soaked up the sunshine and beautiful weather while we were at it. A memorable dining experience was had, I picked up some much-needed cheap sunnies and a little t-shirt of Ainsley to bring home from our trip.
Honestly, I wish we would have had time to do and see even more but our time was limited and our colds kept us doing more low-key things rather than being on the go constantly. If you have other things to add, please leave them in the comments below!
Madison