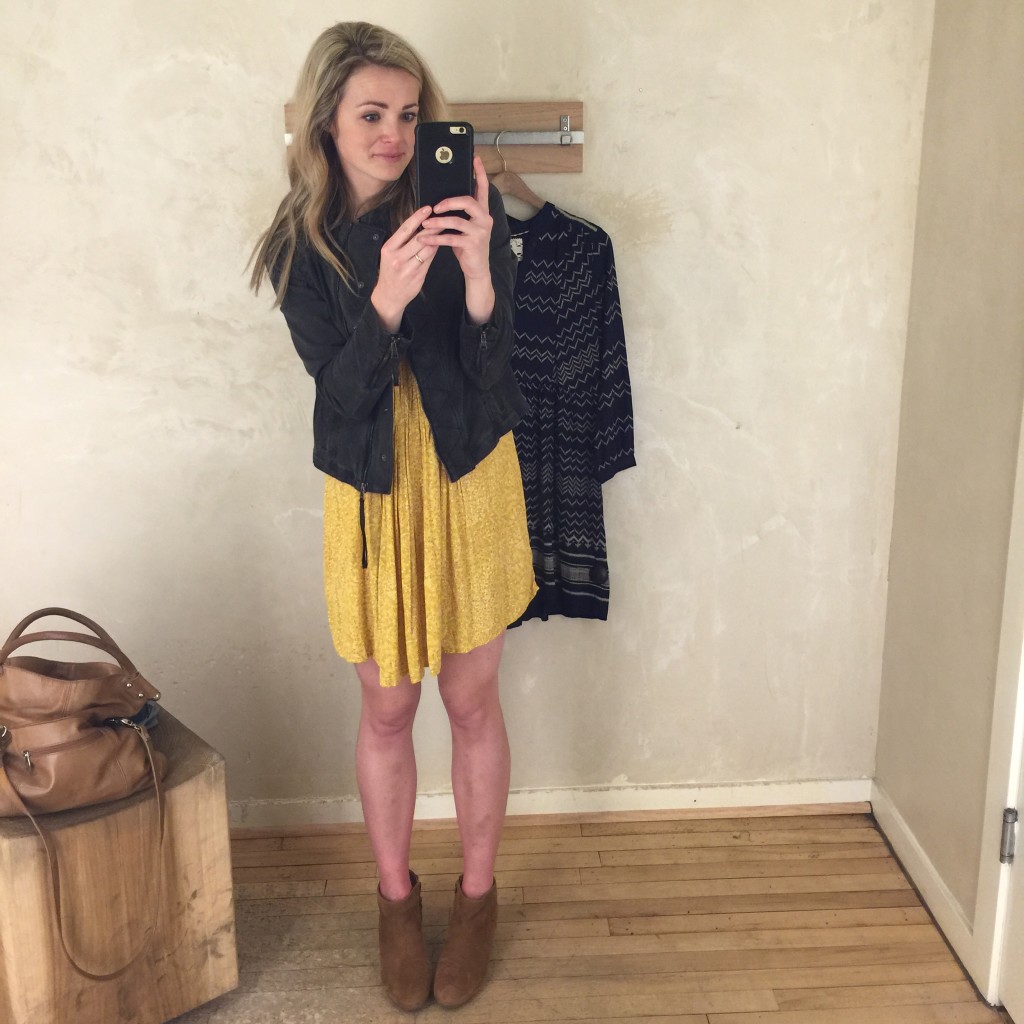 Marrakech Knit City Jacket || Old Navy Pleated Crepe Dress || Nine West Booties (similar)
This past weekend Joe and I were in San Francisco for a little weekend getaway. Joe was in California for work, so I joined him for the long weekend. I ended up getting sick while I was out there, as did Joe, but it was fun to be able to spend a few days as a couple sleeping in, eating out and doing whatever we pleased. That said, I was so happy to be reunited with my best girl on Sunday!
One night after dinner, Joe indulged me in a little shopping trip to Anthropologie. I can't believe we used to live just a couple miles from Anthro, because now it feels like SUCH a treat to be able to browse through the store rather than shop online. I was seriously torn between three great options, and thought I would share with you my favorite items. (Spoiler alert: I bought the jacket pictured above and have been living in it ever since!)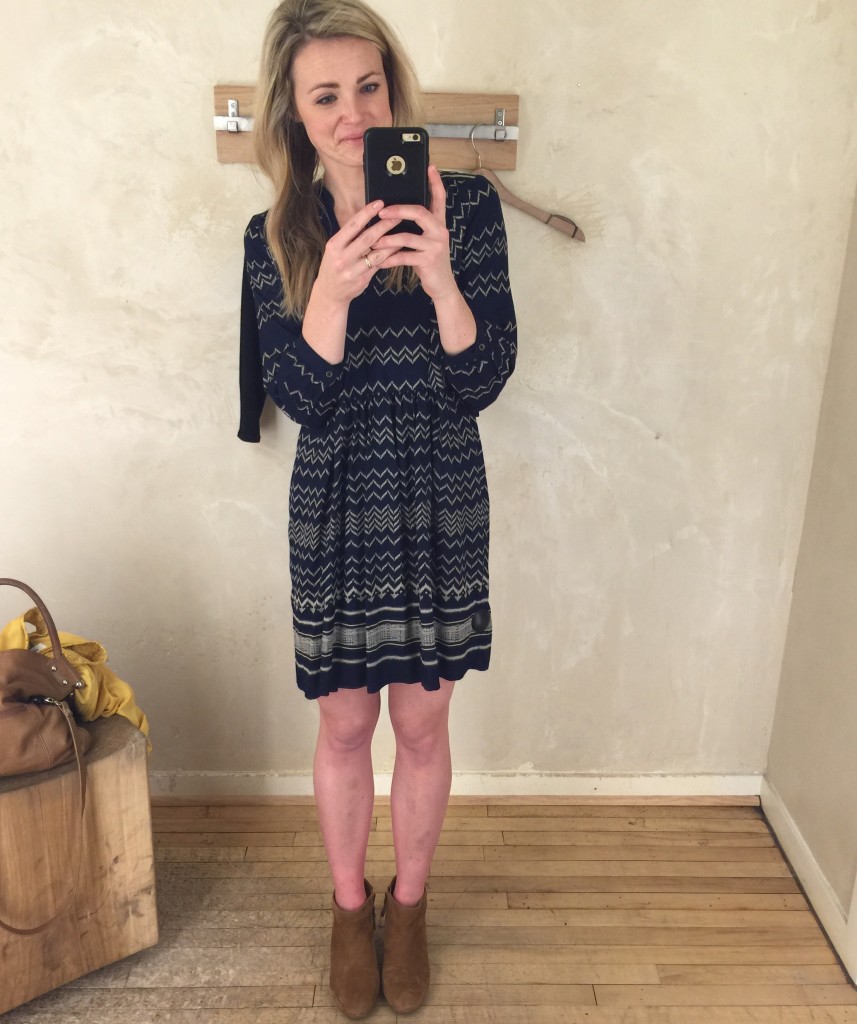 Holding Horses Farica Dress // Nine West Booties (similar)
Oh I so wanted to buy this dress, but I couldn't justify buying more than one full-priced item at Anthropologie. Joe pointed out that I have quite a few dresses that look very similar, but this one was just so perfect. I'll be stalking the sale section of Anthro waiting for this to go on sale!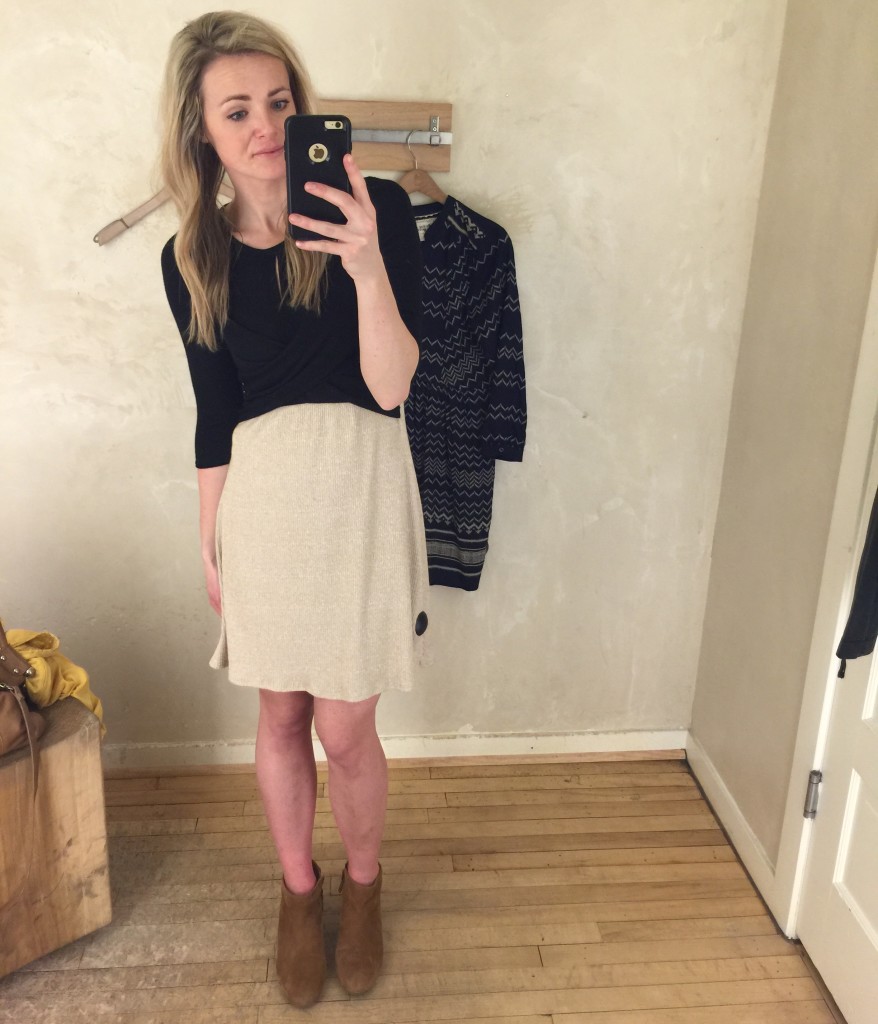 Amadi Crosswrap Dress (on sale!) // Nine West Booties (similar)
This dress was so much cuter on than I would have anticipated. I ended up buying it (it was an additional 40% off in store) to wear for Ainsley's birthday next week. I would say that it runs slightly on the smaller side, if you're considering what size to buy.
Madison