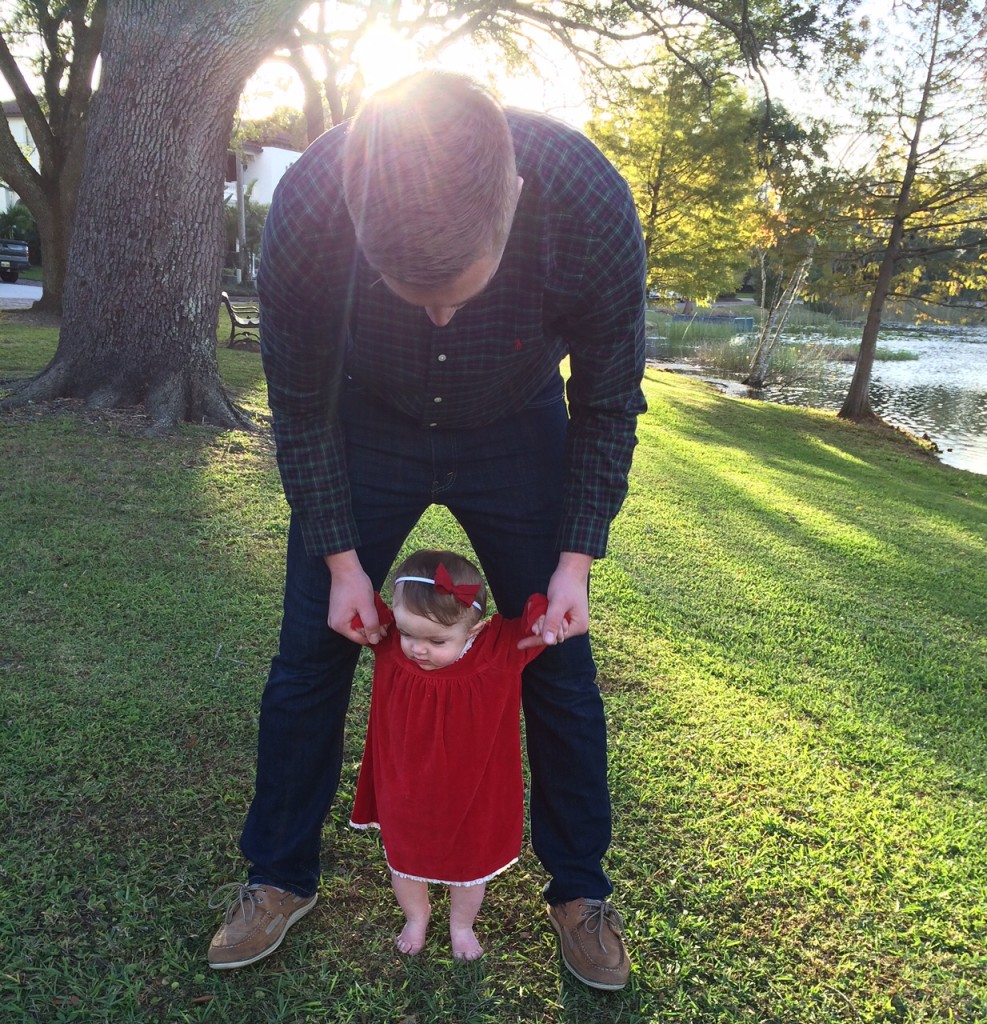 When we told people we were having a little girl, I got a lot of comments from friends and family about the daddy-daughter connection that our baby would have with her dad. I'm super close to my own dad, so I was hopeful that Ainsley would feel the same connection with Joe.
Over the last 9 months, it's been so fun to see their relationship develop and grow. Joe will be the first to tell you that the first three months weren't his favorite and that bonding with a baby that doesn't smile and cries quite a bit is sort of challenging as a dad. They don't have the benefit of carrying a baby for 9 months and bonding along the way! But over the last 6 months, Joe and Ainsley's relationship has flourished.
Although I would love to lay claim to being the favorite parent, I have to admit that Joe totally wins that game. The smiles and the giggles and the little love eyes she gives him are out of this world! And while I jokingly give Joe a hard time about being the "favorite" I couldn't be more thankful that Ainsley loves her dad so much and I have an amazing partner to do this parenting thing with.
This photo of the two of them over Thanksgiving in Florida makes my heart swoon a little. Okay, a lot. I think it may be my favorite photo of all time. Her sweet little bare feet and Christmas dress and Joe holding her little hands? Be still my heart!
Madison