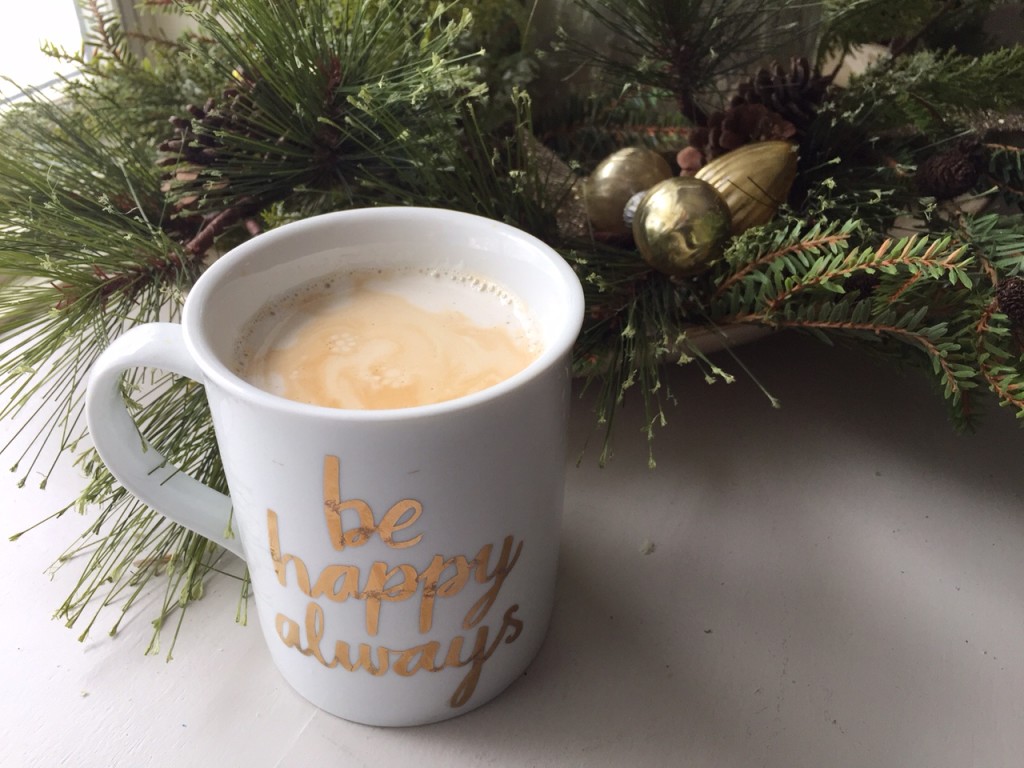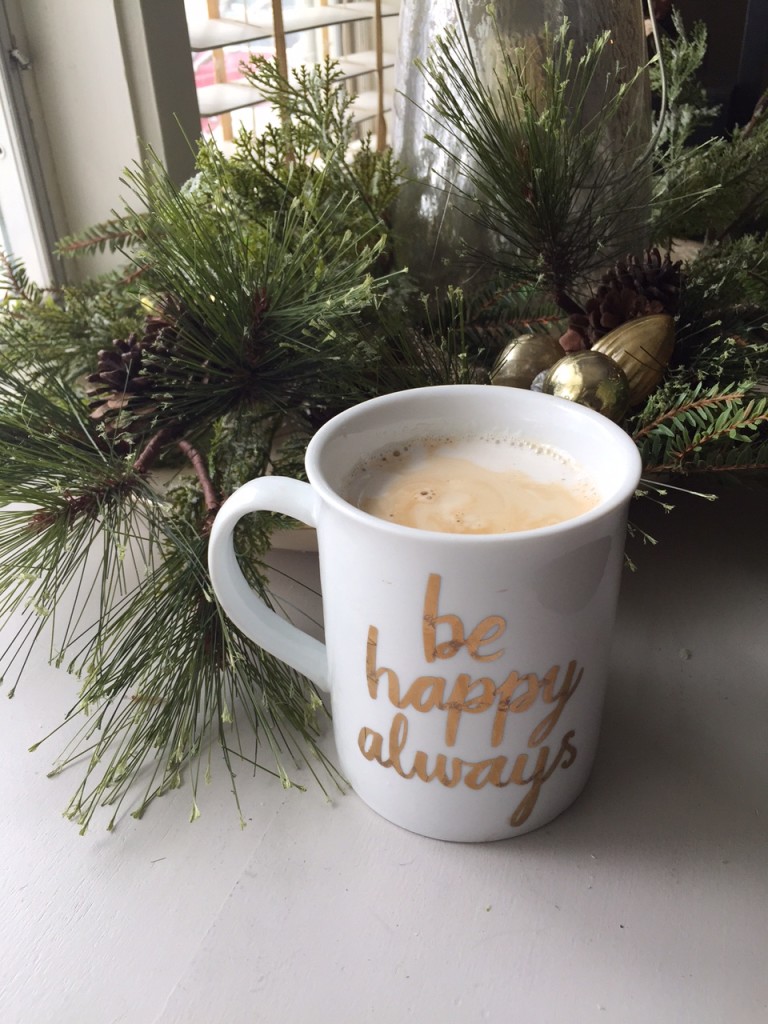 This week we got hammered with more snow and ice, and while I'm usually prone to complain about the winter weather, this year I've made it my goal to be more positive about winter, focusing on the coziness of the season, the special drinks and treats that we get to enjoy when the weather is cold and the fun snow-focused activities. Plus, is there anything more peaceful that a late-evening walk outside when the snow is falling and the streets are quiet?
I'm such a sucker for fancy seasonal coffee shop drinks. You know, the carmel brule, pumpkin spice and gingerbread lattes that cost an arm and a leg? Yeah those drinks get me every time. But now that we've moved to small town Iowa and Starbucks is an hour away, I've been missing out on some of my favorites this season. Good for my wallet but definintely a bummer when it comes to getting in the season.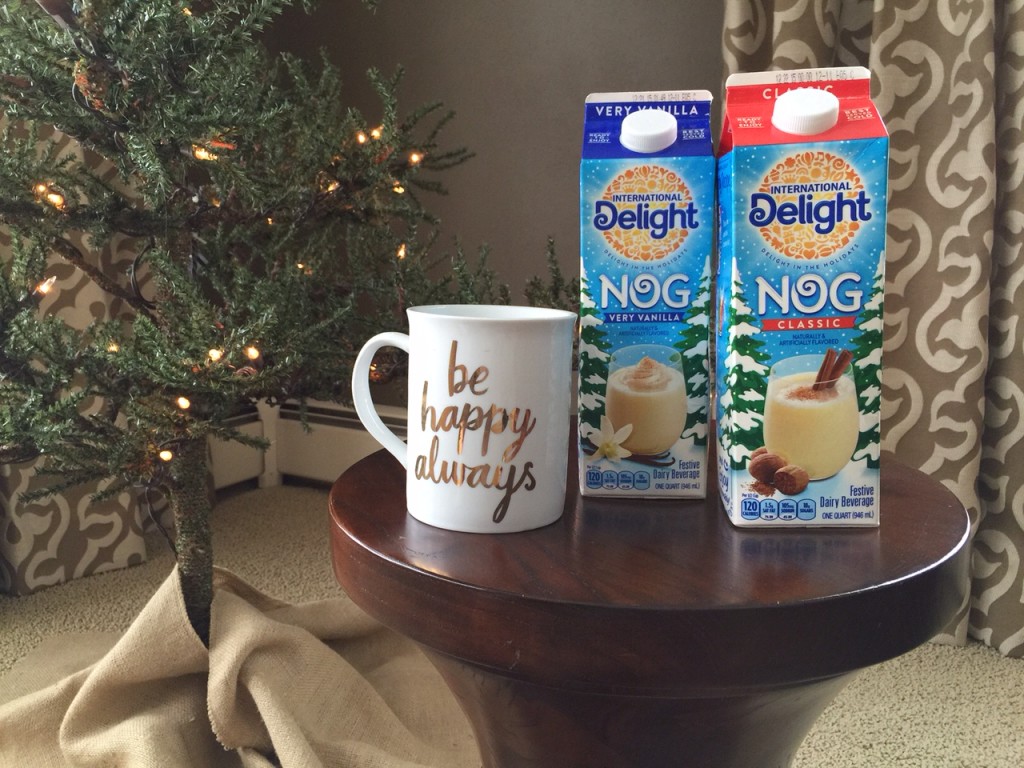 I figured making a homemade eggnog latte couldn't be all that difficult – and I was right! Maybe I'ma little slow to the game on this one, but since eggnog isn't my favorite I was never really compelled to make an eggnog latte. That is, until I discovered the Very Vanilla Nog from International Delight I was totally sold. It tastes like a vanilla milkshake in a glass in the very best possible way and makes a killer latte when combined with a couple shots of espresso.
Now, if you're a total eggnog purist, this might not be the nog for you. It's not all that "nog-like" in the sense that it doesn't have many of the spices and flavors we've all come to associate with eggnog. For me, that's totally OK, but if you love the real deal, I would go with the traditional version. Either way, it's bound to be a hit!

Homemade Vanilla Eggnog Latte
Author:
Espresso and Cream
Recipe type:
Drink, Coffee
Ingredients
1½ cups International Delight Very Vanilla Nog
2 shots of espresso
Dash of cinnamon
Whipped cream (if desired)
Instructions
Heat the nog in a large microwave-safe mug for 1 to 1½ minutes or until hot, stirirng once halfway through.
Combine the hot espresso and a dash of cinnamon together and add to the nog. Stir once or twice to combine the espresso and the nog. Serve immediately. Top with whipped cream, if desired.
This is a sponsored conversation written by me on behalf of International Delight. The opinions and text are all mine.

**The coffee mug is from Homegoods (an early Christmas gift from my family!)