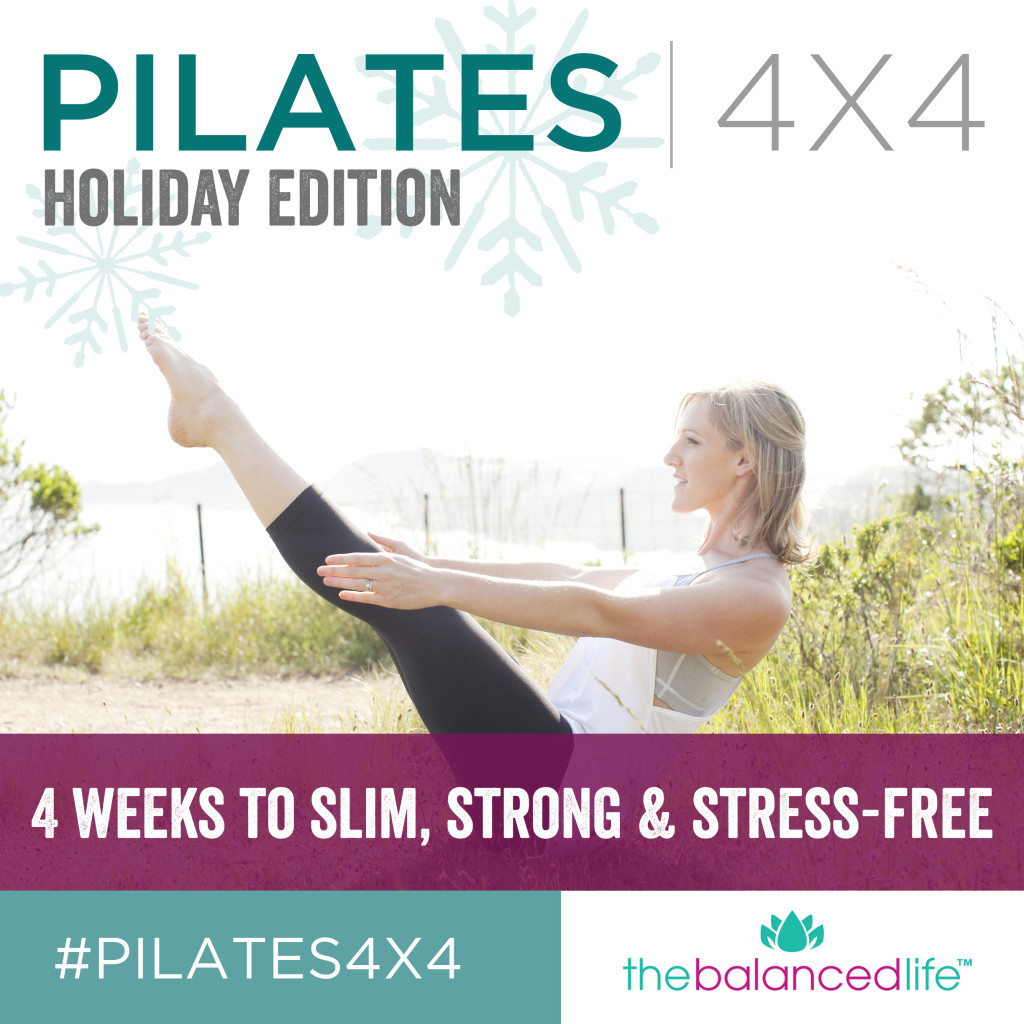 My friend Robin is a pilates instructor and founder of The Balanced Life. I've mentioned Robin before, but it bears repeating that she has one of the most balanced, authentic voices in the fitness community.
A balanced approach to fitness during the holidays? Now that's something I can get behind. And while I love the sweet treats and celebratory foods that come with the season, my goal come January is to feel fit and healty while also feeling like I was able to enjoy the foods I love.
Robin is launching the Pilates 4×4 Program on November 30th. Here's a bit more about what it entails and who it's for…
The program is for:

1. Women who are short on time
2. Busy moms who need something they can easily do from home that won't take hours + travel time + extra showers.
3. Women who travel and need something they can easily do from their hotel room or while visiting relatives.
4. Women who don't love going to the gym or who don't have access to a gym on a regular basis.
5. Women who are interested in building core strength, improving flexibility, and toning from head to toe.
6. Women who need a little extra encouragement and accountability because they have trouble staying consistent with their workouts on their own.
The program will include:
– 4 (40 minute) Pilates workouts (a new one goes out each week)
– Progress Journal to stay in-tune with your body & mind during the holiday season
– A daily "cup of motivation" email to feel inspired and motivated as you start each day
– Goal-setting guide
– Workout checklist to keep you on track
– A handful of other fun bonuses!
I'm going to be participating in order to stay on track and keep myself in a healthy mindset during the holidays. What a great feeling to get through December feeling great about your body, right? If you want to join me, you have just three days to sign up for the program. Sign up or find out more HERE.
Madison