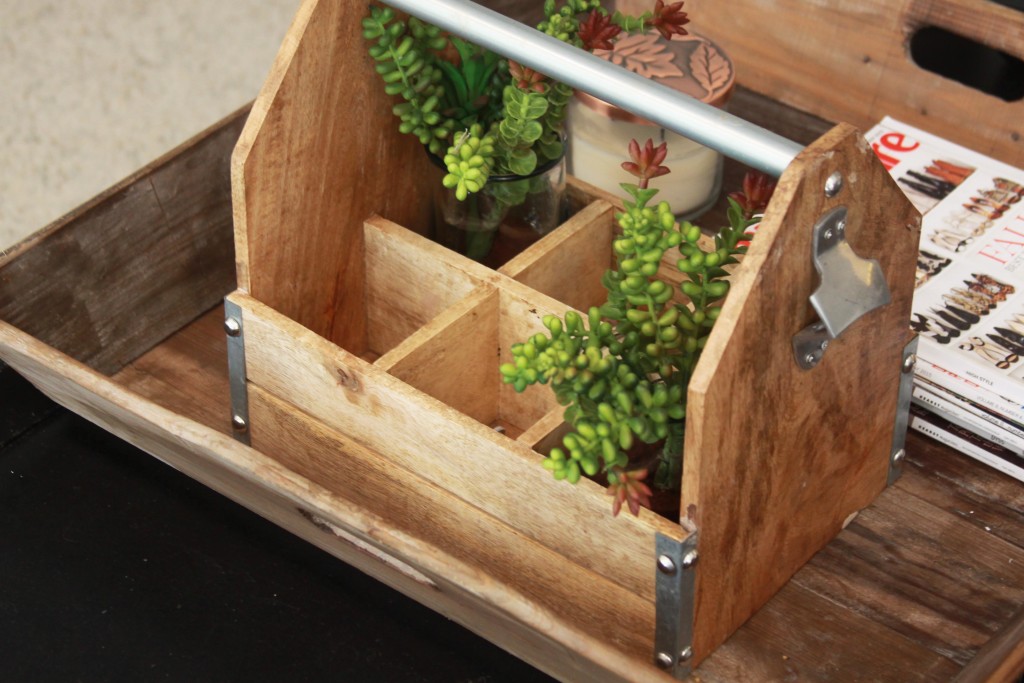 We are smack dab in the middle of my favorite season and I'm soaking up every minute of the crisp-yet-warm weather we're enjoying in the Midwest. Our new house is slowly coming together, and although we won't be officially done with our renovation until early next year, I'm trying to make our in-progress house feel as put together and cozy as possible in the meantime. That means chili on the stovetop, coffee brewing around the clock, fall-scented candles burning and lots and lots of football playing on TV.
Now that I'm working from home most days, having a creative, beautiful and inspiring place to work is important. Maybe it's just me, but creating an environment that fosters creativity and inspiration is big for me. Every morning after I drop Ainsley off at her childcare provider's house, I brew a pot of my beloved Lavazza coffee (anything dark roast is my friend!), light a fall-scented candle and get to work on my laptop or the kitchen, whatever the day happens to have in store.
I'm not an expert in decorating by any means, but I do like a fun and functional coffee table spread. My mom actually picked up this little wooden drink holder (?) from Homegoods a while back, and I decided it would make a great addition to our coffee table. I filled the glass jars with Lavazza coffee grounds and artificial succulents, as well as a couple candles. Then, I set the holder inside a larger wooden tray along with a stack of magazines and another candle. The extra holders in the centerpiece? Well, they make a great place to contain your remotes!
Thanks, Lavazza, for fueling this year's coffee-themed posts! There truly is no better coffee, in my opinion. Read all the other Lavazza posts from this year here: My Morning Routine, Coffee + Cream Pops, Almond Flour + Coconut Flour Coffee Cake.
This post was sponsored by Lavazza as part of their Lavazza Passionista program. I received product and compensation for this post. As always, all thoughts and opinions are my own. #sponsored