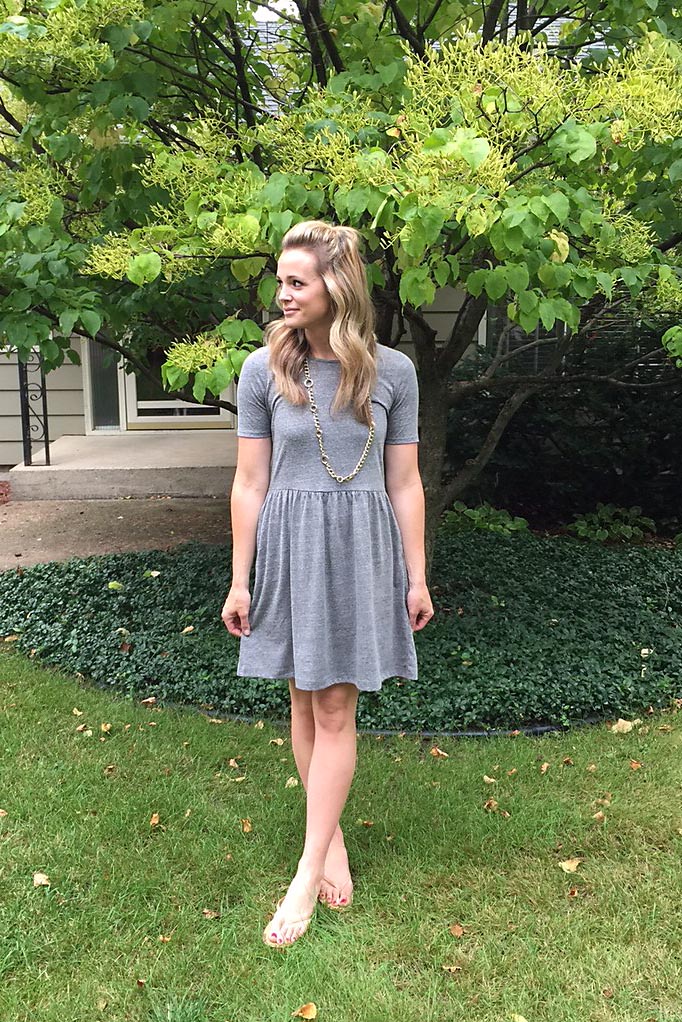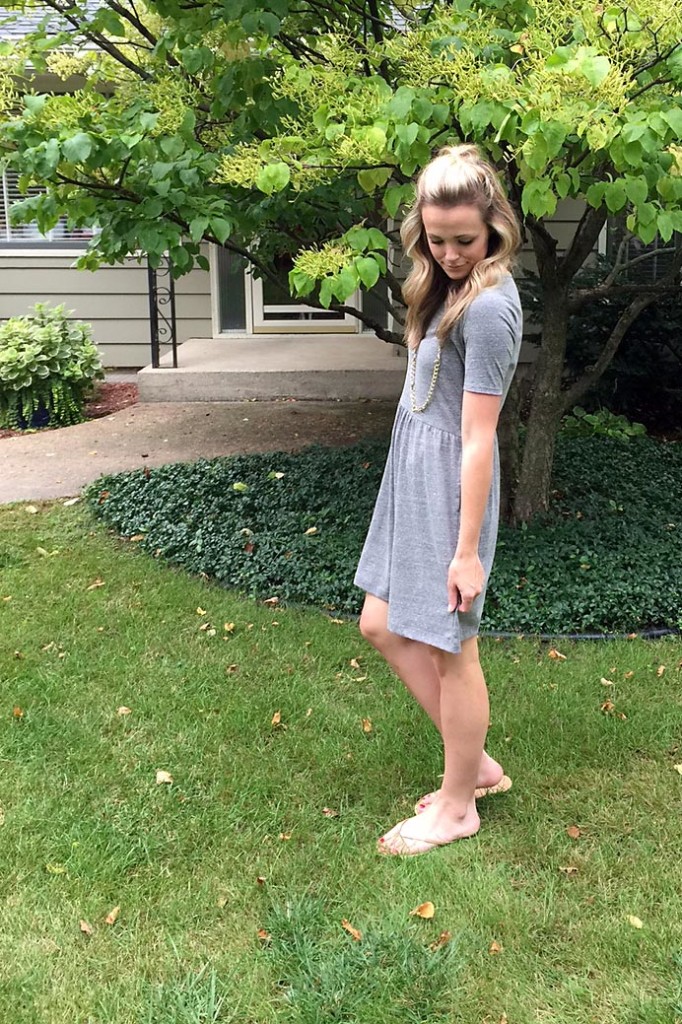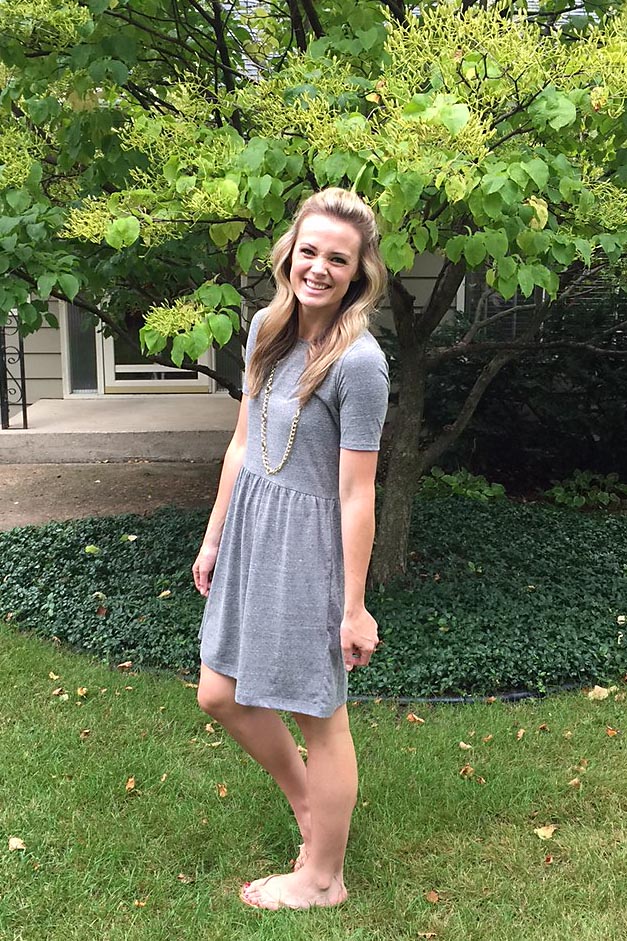 I've been slowly transitioning my wardrobe over the last couple months. Now that my postpartum body has settled a bit and isn't changing every two weeks, I feel more confident that the clothes I buy will still fit two months from now. Add on top of that the fact that fall is here and I'm working a more casual job these days and my wardrobe needs have changed.
This t-shirt dress is everyone's friend. It's comfortable (oh so comfy!) and casual enough to wear running errands or working from home but looks dressed up when paired with a blazer and wedge sandals or booties. Seriously, my love for this dress can't be understated.
Major bonus: It's on sale right now at Gap! It fits true-to-size and runs a little short, so if you're above average height I would recommend purchasing the Tall.
Madison