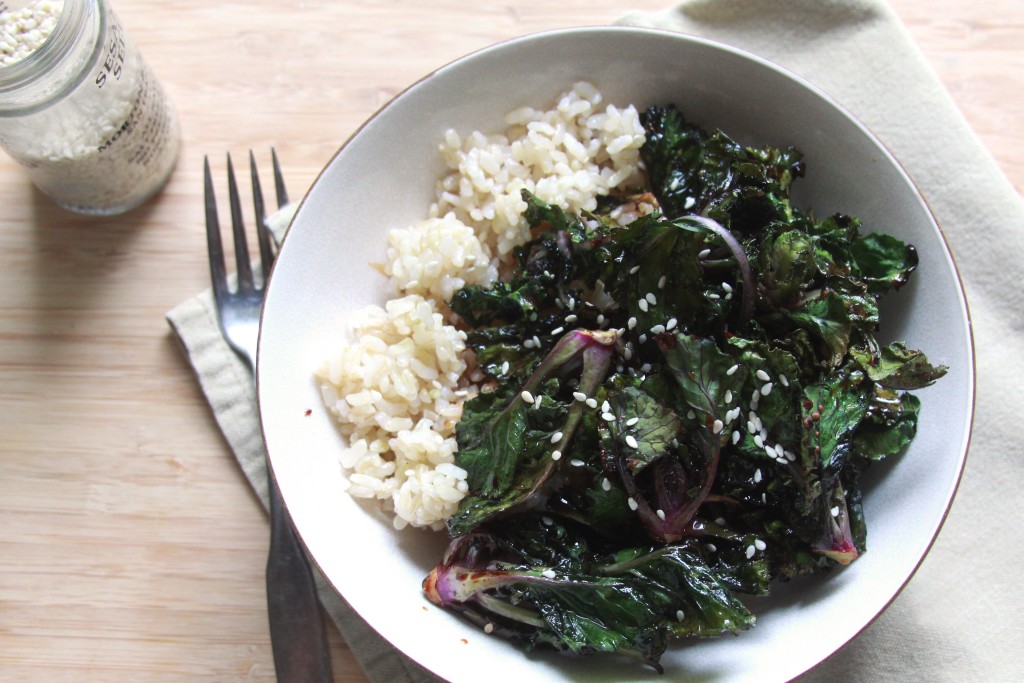 If I had to choose my favorite vegetable, I would have a seriously difficult time deciding between kale and Brussels sprouts. I know, I know, how chilché and expected, right? But here's the thing about food trends: most of the time foods become trendy because they're actually really delicious, so I'll sing the praises of trendy veggies for as long as I live.
Why all this talk about kale and Brussels sprouts? Well, I recently tried Kalettes, a kale-Brussels sprout hybrid, for the first time while eating at the Lunds & Byerly's salad bar in Edina and have been hooked ever since. They require zero prep before cooking (something I can't say about kale OR Brussels sprouts) and have a fun taste and texture that really is a good cross between the two veggies. A crisp-tender base with leafy, tender, kale-like tops.
Since I am all about the sweet-salty combinations, I turned these little Kalettes into an Asian-inspired side dish. They're crispy and caramelized around the edges thanks to a bit of brown sugar but have plenty of salt to balance out the sweet. My personal favorite way to serve this dish is on top of brown rice (the kind that cooks in the microwave in 3 minutes!) for an easy, healthy lunch or dinner. If you're looking to add a little bit more protein, you could always scramble the brown rice with an egg for a quick fried rice as well!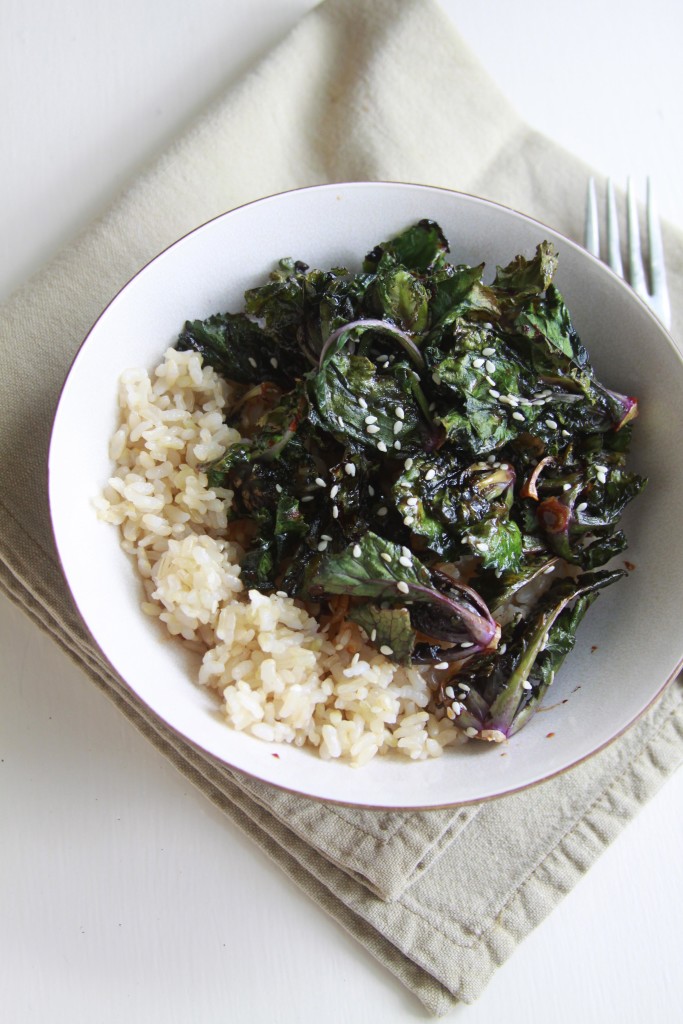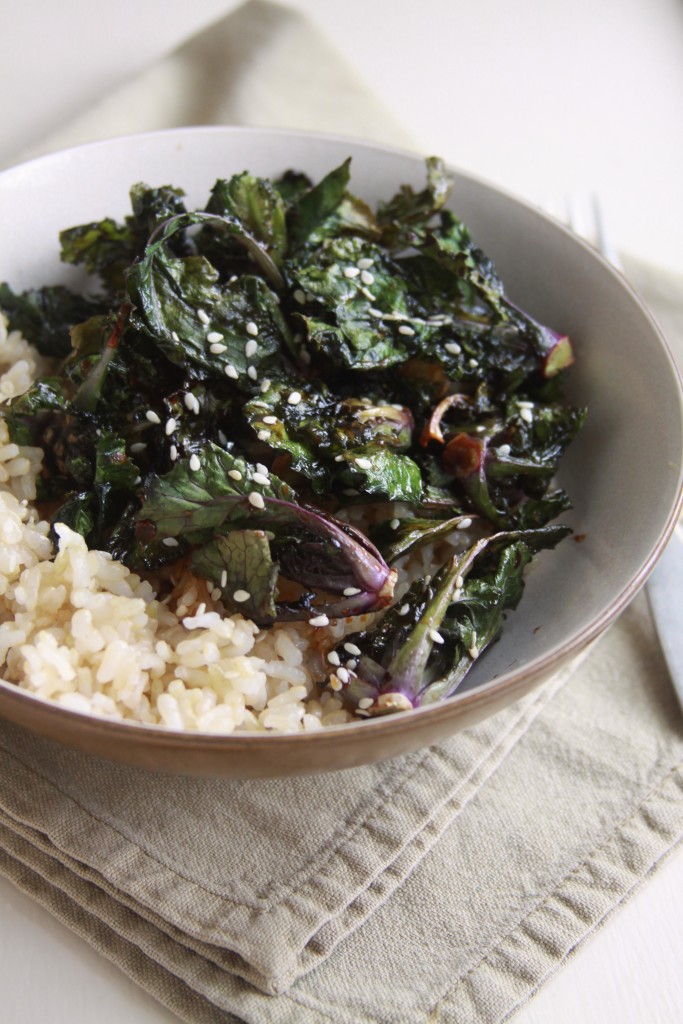 Asian Roasted Kalettes
Author:
Espresso and Cream
Ingredients
1 bag (xx oz) Kalettes
1 tablespoon olive oil
1 tablespoon fish sauce
1 tablespoon lower-sodium soy sauce
1 tablespoon brown sugar
½ teaspoon Thai Red Curry Paste
¼ teaspoon ginger
Hot-cooked brown rice for serving (optional)
Instructions
Heat oven to 425F. Toss the Kalettes with the 1 tablespoon olive oil and place in a roasting pan or rimmed baking sheet.
Roast 10 minutes. Meanwhile, combine the fish sauce, soy sauce, brown sugar, curry paste and ginger.
Drizzle mixture over Kalettes after 10 minutes of cooking and toss to coat evenly. Roast 5 to 10 minutes more or until edges of Kalettes are crispy and caramelized and they become tender. Serve immediately over hot-cooked brown rice and sprinkle with sesame seeds, if desired.
*This post is sponsored by Kalettes. All opinions are my own.