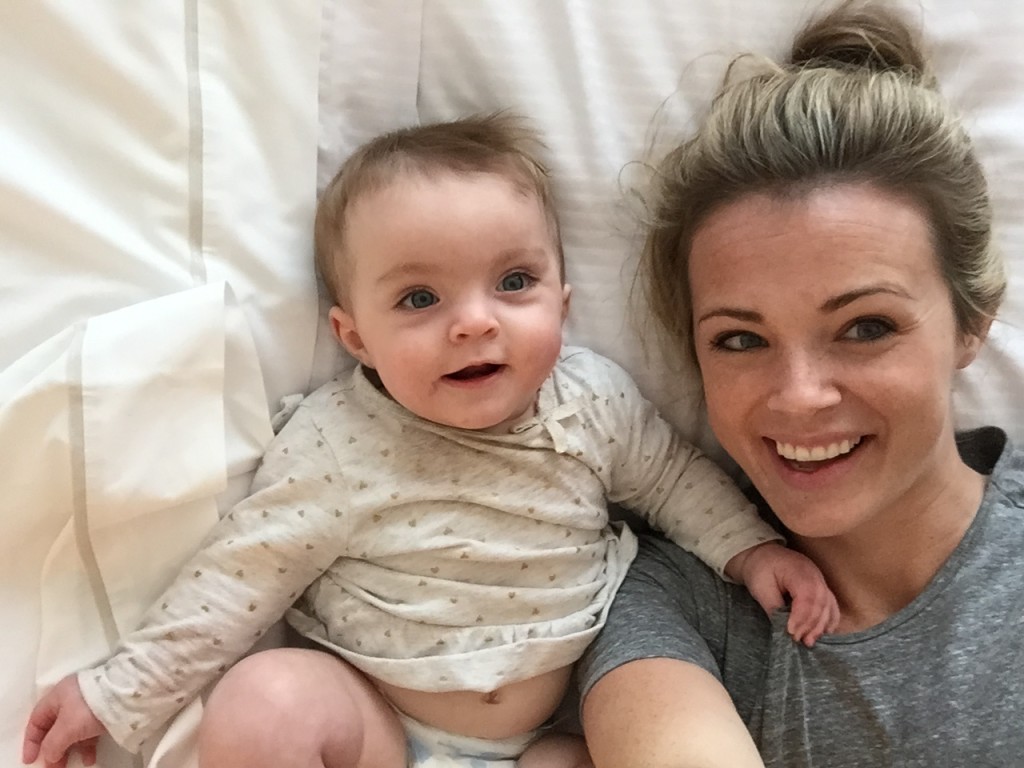 For the last three days I've had the JOY to spend three uninterrupted days with women from around the country at The Influence Conference. I met up with my sister-in-law, Amber, and good friend, Laura, for some much-needed girl time, a break from daily routines and time to think about the bigger picture in life rather than the day-to-day tasks.
Did I mention this was my first overnight trip away from Ainsley? I had big plans for sleeping, but I found my heart needed girl-time and late-night talks more than it needed the extra zzz's. So although I'm more physically exhausted than when I left, I'm filled up emotionally and creatively inspired more than I've been in a long time.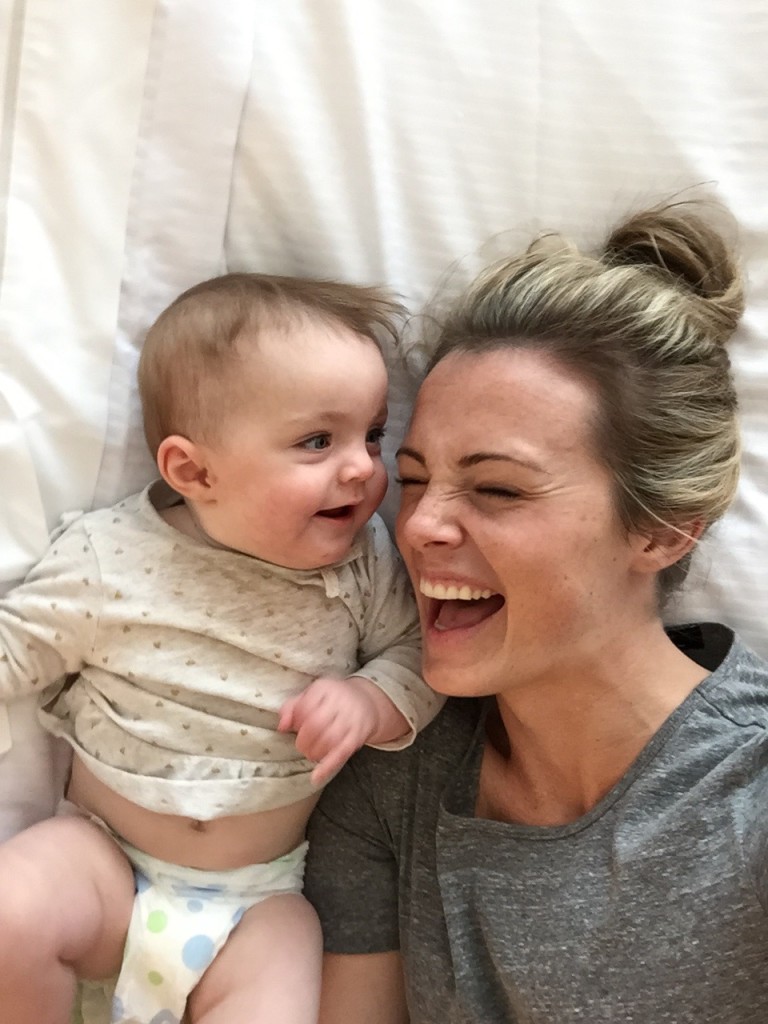 Motherhood was the topic of many conversations and speaker sessions. As I took in all the information and digested what people were saying, I started to think about all the "shoulds" I carry into motherhood.
I should feel guilty leaving my baby for 3 days. I should miss her so much it hurts and shed tears when I leave.
I should feel more conflicted about being a working mom, and what does that say about me if I don't?
I should make my own baby food.
I should read to Ainsley more and buy more developmental toys.
I should feel all the mom guilt about the things I don't do well. 
Really, the list could go on and on. You know what? I didn't shed a tear when I left Ainsley on Thursday morning. I missed her, but not achingly so. Knowing she was safe at home with dad and her Mimi, Nana and Papa all loving on her made me happy. I loved eating full, hot meals and sipping coffee and getting ready without rushing. And when I returned home? There was nothing sweeter than hugging that little munchkin and kissing those chubby cheeks. Enjoying my time away didn't diminish my love for Ainsley. And, dare I say, it made me a better, more refreshed and inspired mom?
As I started to unpack the "shoulds" in my thinking, I realized that at the heart of almost every "should" was comparison. It's not God's standards that I'm holding myself to, it's people in the world around me. And, as we all know about comparison, it's always an ugly, unsatisfying road to walk.
We all want to be good moms. Heck, we all want to be amazing moms! To give our kiddos love, adoration and support. But how we arrive there comes in so many different shapes and sizes.
There is SO MUCH gray in motherhood, isn't there? I have to imagine if we freed ourselves up from the "shoulds" and the guilt associated with the choices we make in motherhood the mommy wars would cease to exist. Because isn't that what we're all doing when we engage in those debates or carry that guilt or second guess our intuition?
In our hearts we know that this motherhood thing, it matters, it's weighty and important and we're desperately looking for validation that we're doing it the right way. If the world tells us we're doing things the "right" way, then we have no need to feel guilty.
I'm thankful that this weekend I was able to spend time with moms, women I know and respect, who have different perspectives on what it means to be a mom and what motherhood looks like for their families. I'm thankful for grace and forgivness and fresh starts in the name of Jesus, day-in and day-out.
For a while now, our family has been clinging and meditating on 2 Corinthians 12:9: But he said to me, "My grace is sufficient for you, my power is made perfect in your weakness." Therefore I will boast all the more gladly in my weakness, so that Christ's power may rest on me.
If you're carrying the weight and burden of shoulds, if you're tired and weary and feeling like you'll never measure up to the version of mommahood that you desire, I want to encourage you. Let's boast in the fact that when we're messy and imperfect, we can live freely by knowing that our imperfections are an opportunity to point others back to Him.
Madison