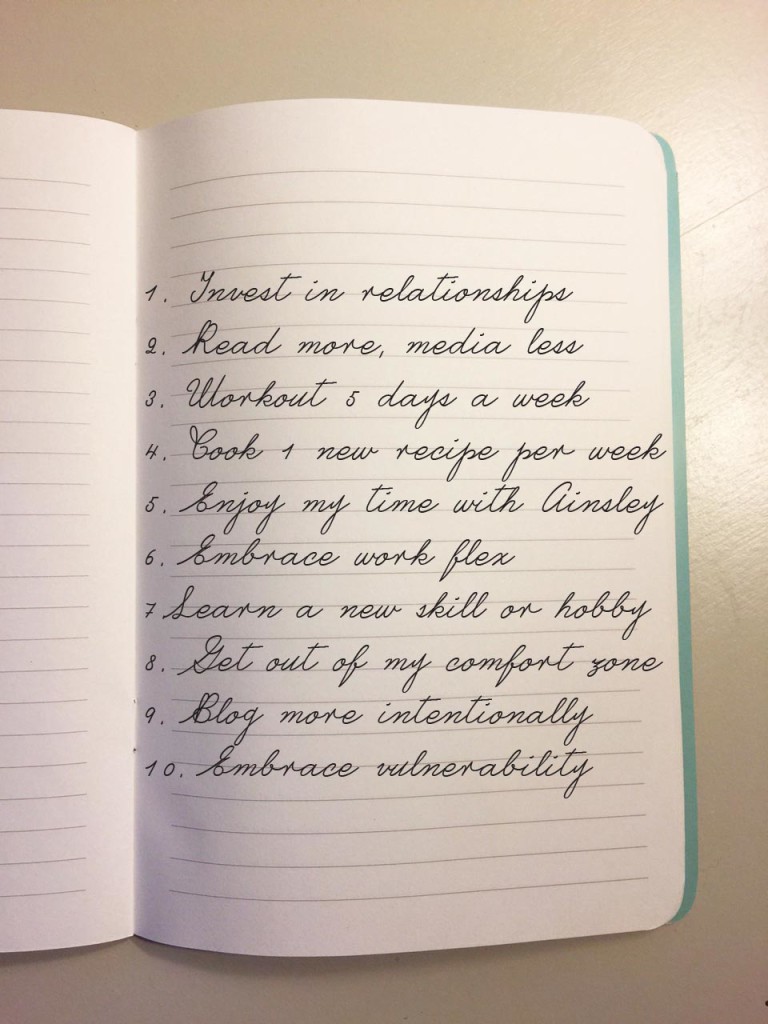 In my "When Life Needs White Paint" post, I talked about a mid-year reset to start fresh. Although I'm no longer in school, I love the idea of starting new habits and intentions at the beginning of the school year. There's something SO much more inspiring about starting new goals and routines in September than in the middle of the winter in January. Anyone with me?
Today we closed on our new house. There is more work to be done than I want to think about in order to make it a home that works for us, but we're diving in headfirst! Although a lot of our free time will be devoted to home projects, I'm trying to be more intentional about my time by setting a few goals for the fall and beyond. Last week I jotted a few notes down about what I want to do and where I want to devote my time. Most of my list is pretty self-explanatory and straightforward, and now that I look at the list again I think it could be described like this: Live more life! Connect more, spend more time in the moment, experience new things and move my body more frequently.  I want to spend more time in my life if that makes any sense at all.
Now I want to hear from you! What do you hope to do this "school year" and beyond? Goals, hopes, dreams? Maybe we can all do a little mid-year reset together!
Madison