"This post is part of a social shopper marketing insight campaign with Pollinate Media Group® and healthy mama® , but, as always, all my opinions are my own. #pmedia #gethealthymama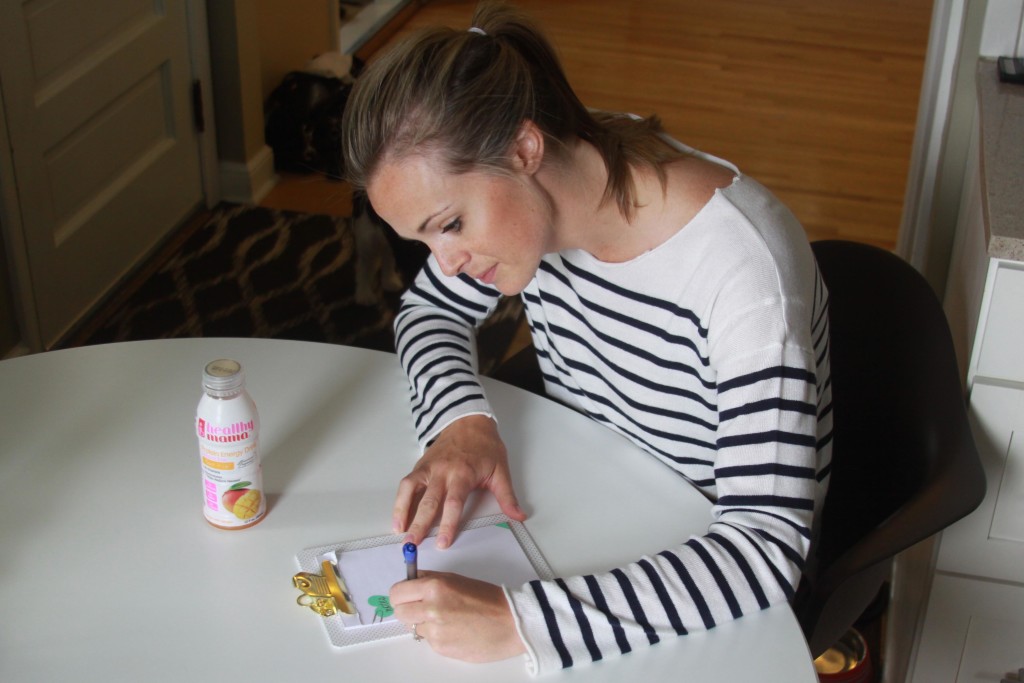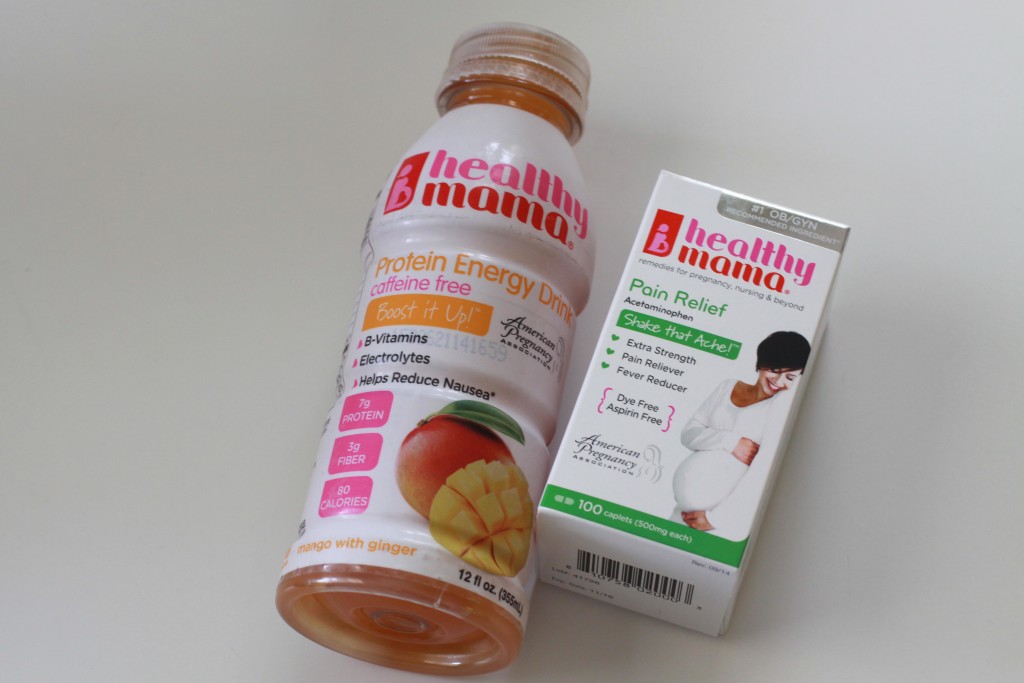 Having experienced a couple miscarriages before getting pregnant with Ainsley, I was more than a little paranoid about what I put in my body. I was constantly worried about doing something that would compromise the health of my baby and desperate for a little peace of mind when I wanted relief from morning sickness or a headache or some other pregnancy-related aliment.
I'm a researcher by nature so I did a lot of scouring on the internet for healthy, safe ways to navigate the less-than-glamorous sides of being pregnant. My doctor was a good resource, as well as a few reputable baby- and pregnancy-related websites and books, but most of the products I found still came with a disclaimer for pregnant or nursing women.
Toward the end of my pregnancy I discovered that Target has a section devoted to pre- and postnatal care filled with healthy mama® products that are safe for nursing moms and moms-to-be. I wish I would have found the section sooner rather than at the end of my pregnancy!
During pregnancy and the postpartum period, my two greatest complaints were nausea (specifically the first trimester but also a bit toward the end of pregnancy) and headaches. I've always had headaches, but the postpartum headaches I experienced? They were horrible! I found a few little changes during the course of my pregnancy and after Ainsley arrived really helped…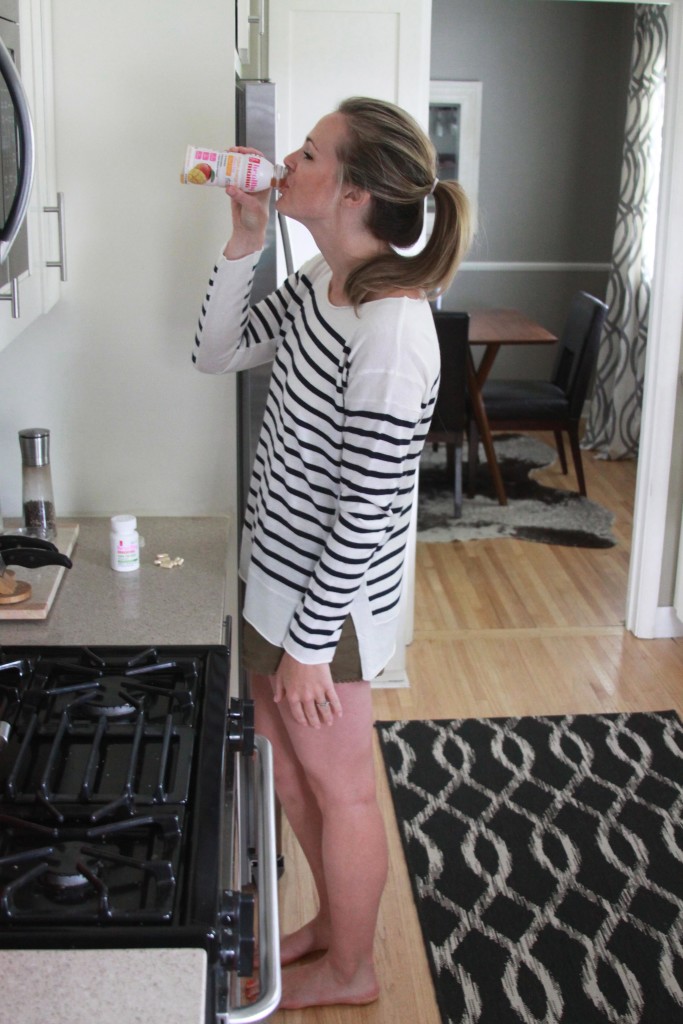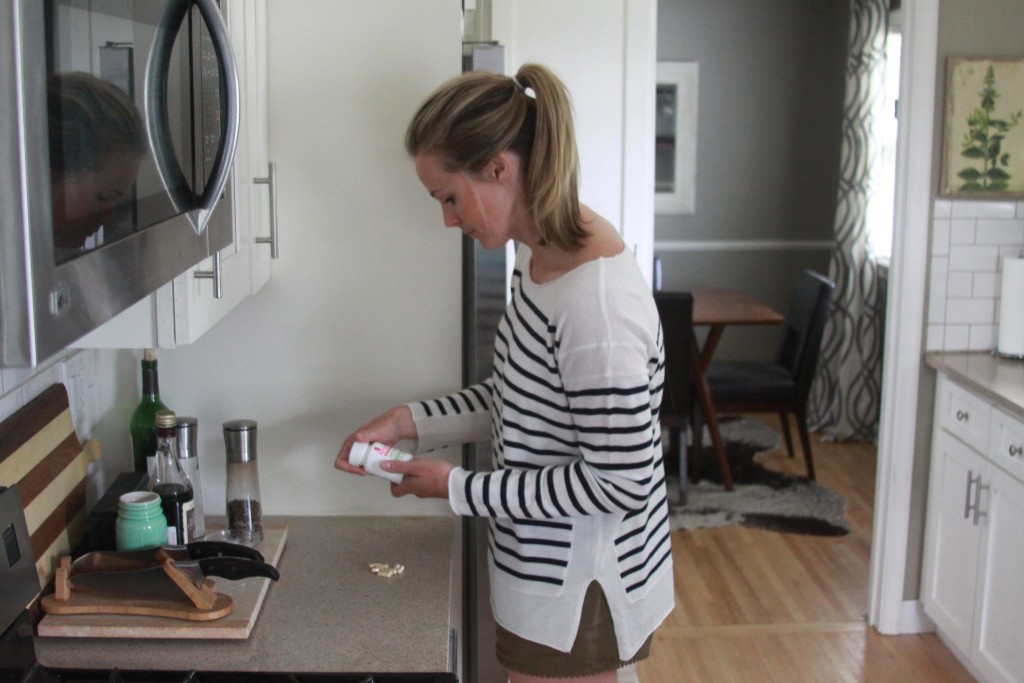 Headaches
*I found that making sure I was getting plenty of iron in my diet was key! Since meat and veggies didn't sound all that great to me during the first trimester, I was seriously lacking in iron. And some of the research I did also said that you start to experience the unpleasant effects of low iron around 18/19 weeks, which was exactly when I started getting really bad headaches!
*Hydration was also key to keeping the headaches (especially during the postpartum period) at bay. I kept a giant water bottle with me at all times and couldn't get enough ice water with extra ice!
*When water and vitamins weren't cutting it, I found that the cure-all was usually a cup of coffee (coffee in moderation is totally safe!) and a little bit of acetominophin, like that found in the healthy mama® Shake that Ache! pain reliever, was enough to keep the headaches at bay most of the time.
Nausea

*I only experienced a mild case of nausea starting around 12 weeks and lasting until around week 19, but it was enough to keep me snacking on carbs 90% of the time. My go-to remedies were salty kettle-style potato chips, lemonade and sparkling water.
*A lot of research talks about the benefits of consuming B vitamins to calm the nausea. I'm guessing that's why healthy mama® included B vitamins and electrolytes in their Boost it Up! Protein Energy Drink. Although I wasn't experiencing nausea when I tried this drink, I loved it anyway! And it's a great caffeine-free energy alternative that's safe for pregnant and nursing moms.
I am so bummed that I didn't discover these products sooner. But I have a feeling that if we're blessed to have another kiddo down the road, I'll be using that section at Target as my go-to resource while pregnant and nursing.
Madison