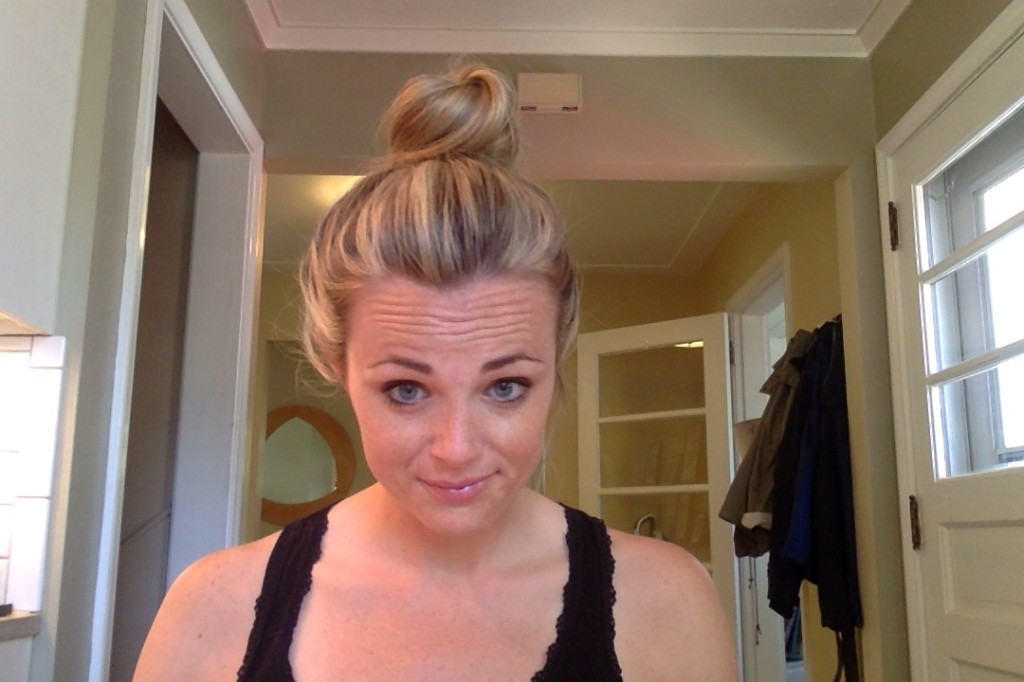 Lately I've been wearing my hair up in a top-knot more and more. As my hair has gotten longer it's my go-to easy style for looking semi put-together while not having to spend a ton of time on my hair. Because, let's be honest, I just don't have a ton of time to spend on my hair these days and my hair is looking less than stellar thanks to that dreaded postpartum hair loss. The struggle is real, y'all.
Since it's been a while since I last posted a top-knot tutorial, I decided to do a little updated video since the method I've been using has changed a bit now that my hair is longer. It takes about 5 minutes total and works great with hair that's a little bit dirty. If you want to do the top knot with clean hair I would highly suggest spraying it with a little hair spray and then brushing the hair spray out to add texture OR spraying the roots with a little dry shampoo or texturizing spray before starting.
I filmed this video a little over a month ago while I was on maternity leave and found myself with a few extra minutes during baby nap time. Please excuse the rough nature of this video. Something is better than nothing, right?!