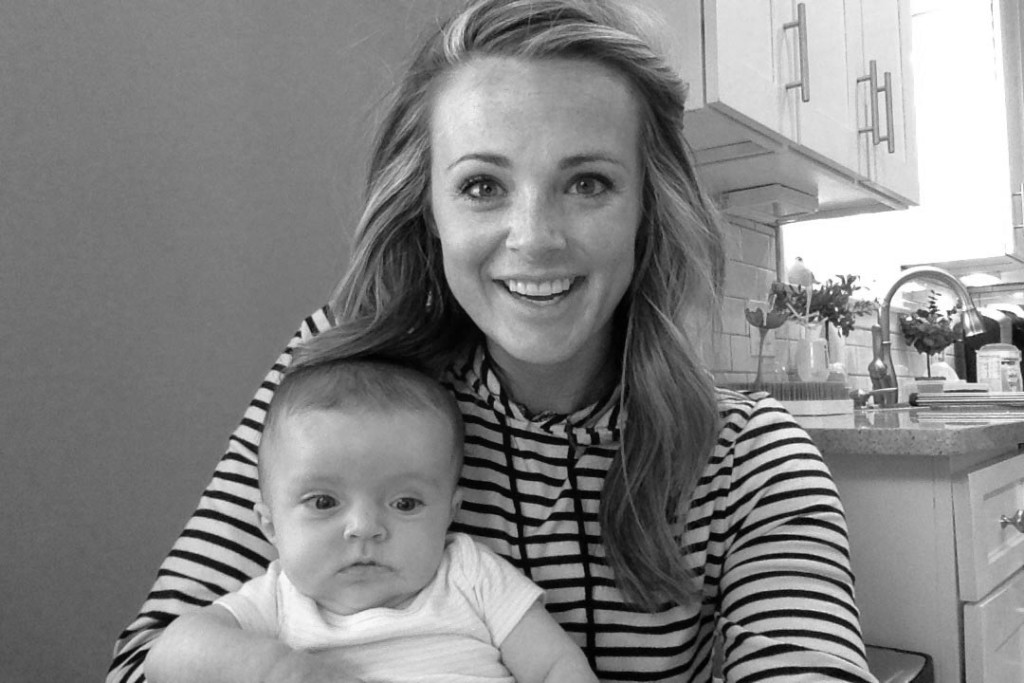 I've talked a little bit about going back to work after having a baby, but I realized that for the most part I've been pretty quiet about my return back to the working world and how our family has been adjusting to the change. Truth be told, before I became a mom I couldn't have ever pictured myself even entertaining the idea of staying home with my baby. "Not for me! No way!" I would boldly proclaim. I was raised by a working momma and always assumed I would follow in her footsteps with my own family someday. Plus, that work I do? Well, it's pretty darn great most of the time.
During maternity leave I found myself feeling a little lost and confused. I was all wrapped up in new-momma things like feeding schedules, naps, finding a way to get more sleep and working around the clock to nurture and care for my little person that was so helpless, cute and, let's admit it, demanding.
As the days and weeks ticked by I felt conflicted about going back to work. On the one hand I was enjoying my days with Ainsley immensely. It was bliss to cuddle with her, grab lunch or coffee with friends, and take long walks outside as the weather transitioned into spring. Sure, the days were sometimes long, exhausting and certainly hard, but I really did love being home with my favorite girl. And then other days I felt, if I'm being honest, like a shell of the person I once was. My mind felt hazy and under-utilized and many days I felt like the passion I once had for work, food and life outside of baby-land was as dry as a dessert because I hadn't been cultivating those passions. The old me who dressed up in "real-people" clothes every day and interacted with co-workers and spent time without a baby attached to her 24/7? I missed that person.
The first couple days after returning to work were extremely difficult. I missed my little buddy and the routine we had created over the 13 weeks I was home. And then, day by day, things started to get easier. Instead of feeling relieved by that, I was overwhelmed with guilt. Should I enjoy time away from my baby? Did this undercut the type of mother I was because I didn't find total fulfillment in staying at home with Ainsley? Would Ainsley not love me as much because I wasn't home with her every day?
As the weeks have passed, I've come to a much more peaceful place about work and motherhood and finding a balance in it all. I'm blessed to have a work schedule that allows me to be flexible and find balance between work and parenthood, which has made the transition easier.
I'm sure some would look at it and say that I'm selfish. After all, I get to manage my day the way I want, drink a full cup a coffee without interruption in the morning, dress up and have adult conversations while taking home a paycheck. Some would probably argue that it's a noble choice: I'm providing for my daughter's future, saving for her college and family vacations and experiences, setting an example that women can work outside the home and pursue both a family and a career.
It's amazing how you can take the same situation and spin it in two entirely different ways, isn't it? Before I was a mom I looked at things in black and white when it came to parenting. And then I became a parent and started to realize that the world is much more gray than I even realized.
Four months in, I couldn't care less whether a mom decides to stay home with her kiddos or return to work. What's right for one family? It might be totally wrong for another. I'm just thankful we all have the opportunity to blaze our own path and make decisions that are right for us, as different as that may look from family to family.
Madison