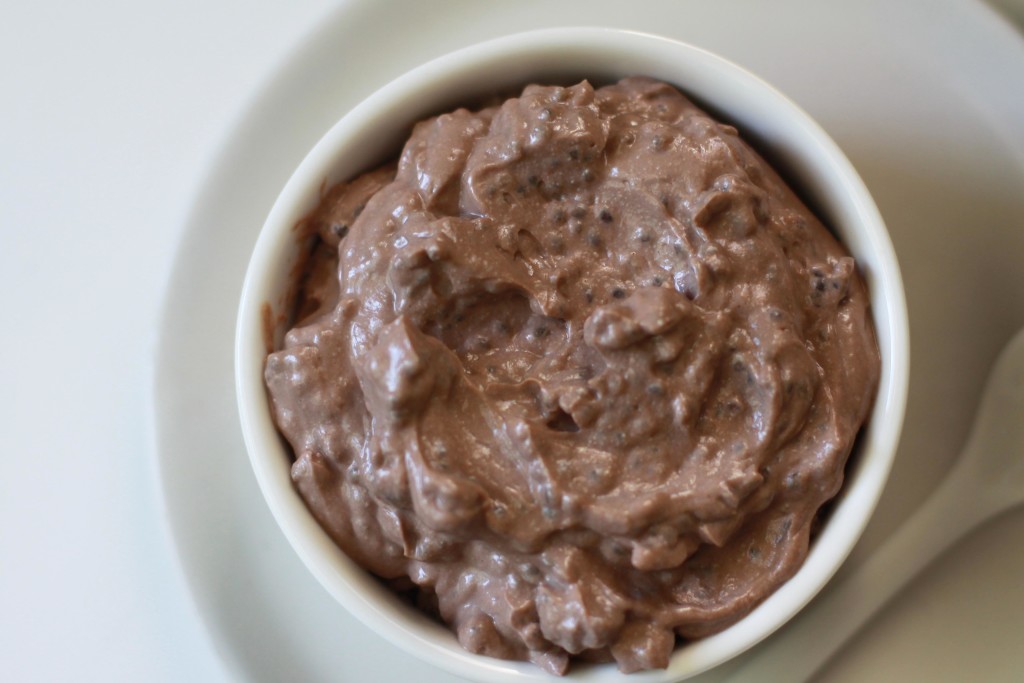 When Ainsley was first born I realized very quickly that if I was going to be sleep-deprived, overwhelmed with new experiences and exhausted, then I better focus on eating well. I mean food is, at its core, all about fuel, so what better way to care for my body than to be mindful about what I was eating. A lot of people talk about the 80/20 rule when it comes to eating healthfully; I strive for that, too, but I'm working on getting back in the game after a season where I gave myself a little more permission to indulge than when I wasn't pregnant.
Sweets have always, always been my nemesis. Sugar doesn't make me feel good. In fact sugar makes me feel really crummy and sluggish most every time I eat it. So to satisfy my craving for a little something sweet at the end of the day without the crash, I've been trying to get a little more creative.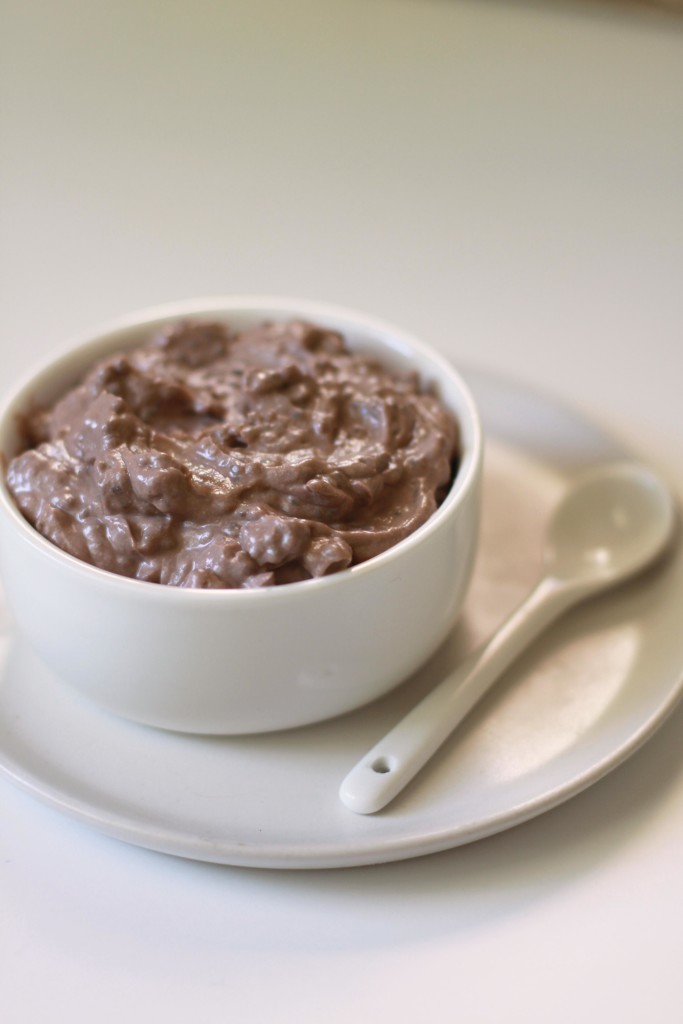 Using silken firm tofu in desserts is hardly a new concept, but it's been my go-to way of making a mildly-sweet dessert for years. I've used it in creamy peanut butter pies, and chocolate pies and now in this mousse, too. When it's blended up and combined with cocoa powder, a little peanut butter and a touch of honey, you'll be hard-pressed to tell that it's tofu at all! And the best part? This dessert is packed with protein so it really fills you up.
Once the chia seeds are added to the pudding mixture and allowed to refrigerate for a couple hours the pudding takes on a fluffier, almost mousse-like texture. It's lightly sweet (thanks to a combo of honey and stevia or just straight honey depending on your preference) and healthy enough to enjoy for breakfast!

Chocolate Chia Mousse
Author:
Espresso and Cream
Recipe type:
Dessert, Snack
Make sure to only use silken firm tofu for this recipe. Anything else will yield a grainy texture, and that's certainly not what you want!
Ingredients
2 packages (12.3 oz each) silken firm tofu
¼ cup creamy peanut butter
¼ cup cocoa powder
3 Tablespoons honey OR 3-4 packets Stevia + 1 Tablespoon honey
½ teaspoon vanilla
⅓ cup chia seeds
Instructions
In the bowl of a food processor, combine the tofu, peanut butter, cocoa powder, honey and/or honey and stevia combination and vanilla. Blend until very smooth, about 1 to 2 minutes, scraping down the sides of the bowl as necessary.
Transfer mixture to a mixing bowl and stir in the chia seeds. Refrigerate at least 2 hours. Spoon into bowls to serve.