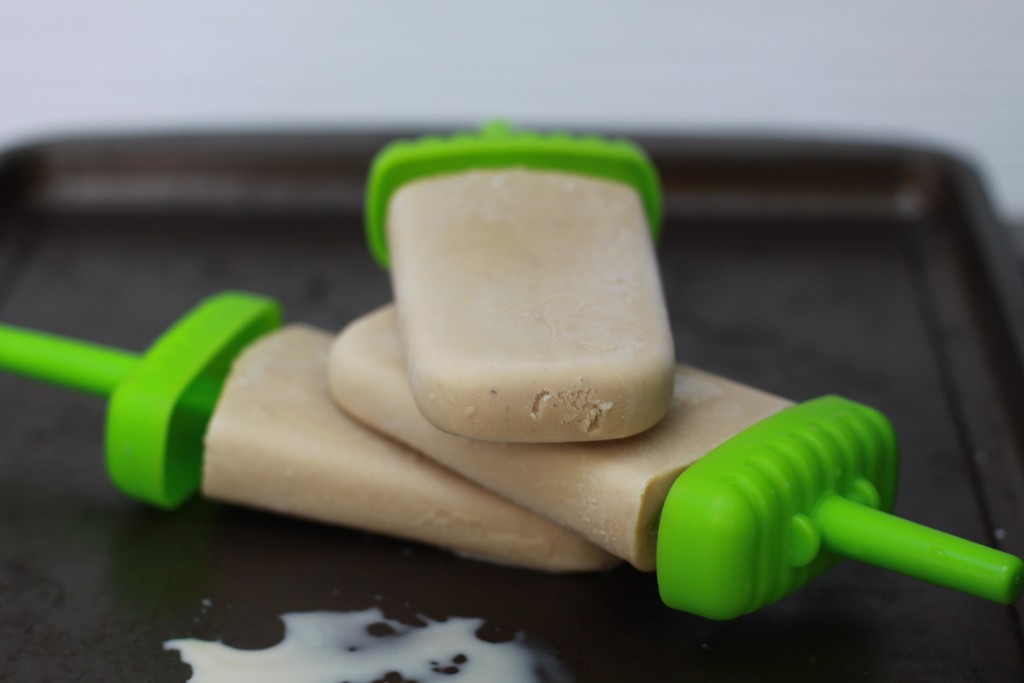 Living in Minnesota, the summer months are treasured more than in most areas of the country. I mean, we only get a few truly beautiful months each year so not taking full advantage would be a tragedy. Sure, Minnesota can be awfully cold, but when it's beautiful? It's pretty much the best of the best. And perhaps my favorite part about summer is the food.
Frozen pops have always been a favorite sweet treat, and I love that people have been getting more creative with their flavor combinations in the last few years. They can swing anywhere from totally diet-conscious to downright sinful. These Coffee & Cream Pops I made? Well, they're in the "sinful" category for sure. Hardly an every-day indulgence but worth every single cool, creamy, coffee-laden calorie when you're looking to splurge on something truly tasty.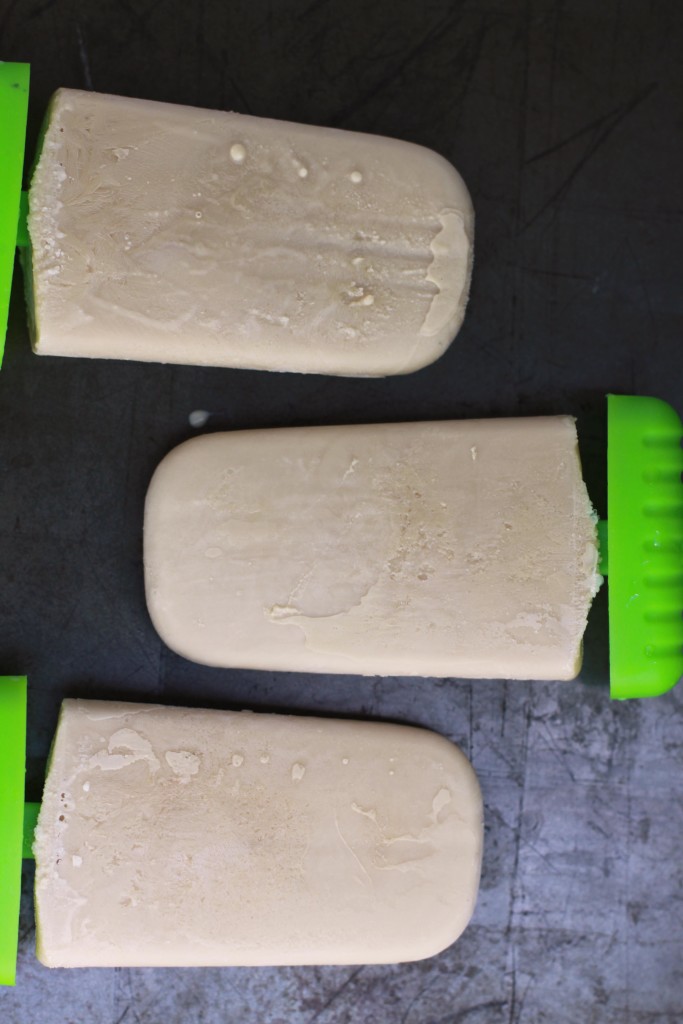 The best part of these pops is that they only contain three ingredients, so they're super easy to throw together. All you need is some strong coffee, sweetened condensed milk and heavy cream and you're ready to go. Hey, I said they were sinful, didn't I?
You're going to want a darker-roast coffee for these pops that's brewed on the strong side. I used the Lavazza Gran Selezione K-Cups for flavor and ease. The rich, intense chocolatey flavor held its own when mixed with the sweetened condensed milk and heavy cream so you're left with a pop that actually tastes like coffee and not just cream.
And while we're talking about Lavazza, I've got to gush just a bit. I know I'm working with them this year to promote their coffee, but it really is as good as people say. We have owned a Keurig for a couple years and usually I lament about the quality of the coffee it makes. But Lavazza's K-Cups are some of the best that I've tried over the years, making me feel a little less guilty about making my coffee the "cheater way."  If you're interested in trying them for yourself, Lavazza is offering 20% off during the month of July when you use this link .
This post is brought to you in partnership with Lavazza. All thoughts and opinions are my own.

Coffee & Cream Pops
Author:
Espresso and Cream
Recipe type:
Dessert, Snack
Ingredients
8 oz strong-brewed coffee
½ cup sweetened condensed milk
⅓ cup heavy cream
Instructions
In a medium saucepan over low heat, combine the coffee, sweetened condensed milk and heavy cream. Heat, stirring constantly, until ingredients are well combined and just slightly warm.
Remove from heat and pour into popsicle molds, being sure to leave ½ inch of space at the top of the molds.
Freeze at least 12 hours.
To serve, run molds under hot water to release pops. Serve immediately.