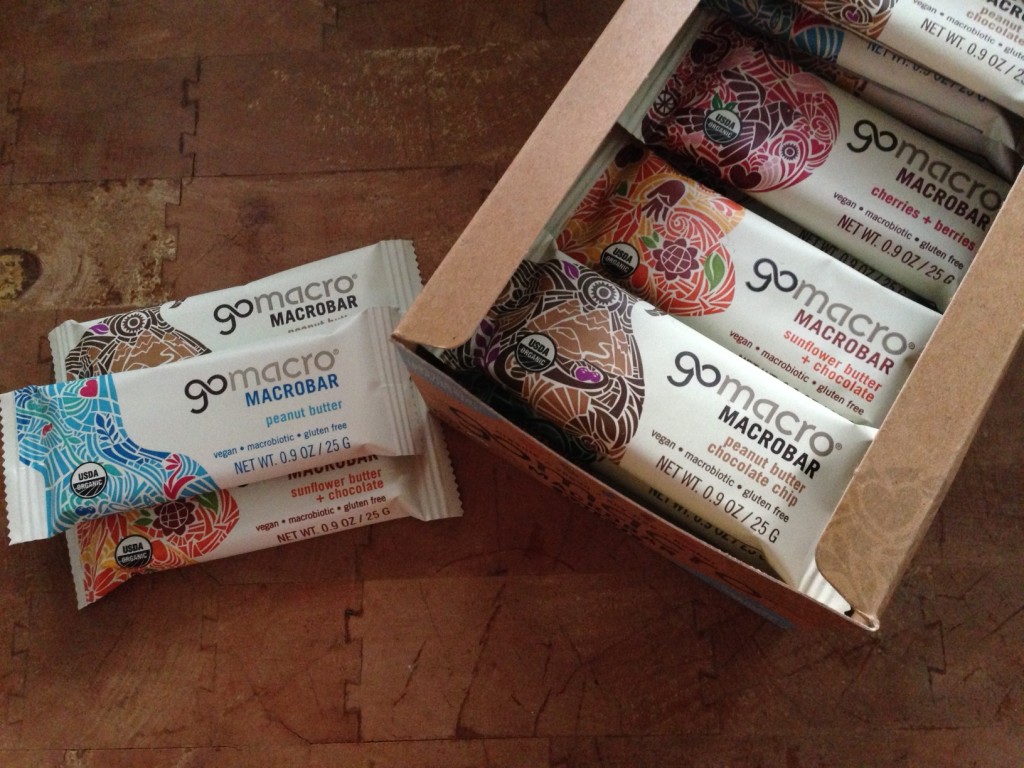 Lately I've been on a snacking kick. Okay, let's back-up. I've been on a snacking kick since little Miss Ainsley arrived on the scene. I'm in this terrible habit of eating super fast when I do get the chance to put something in my mouth and most of the time that's not a full meal. A little snack here, a little bite of something there; it works for my busy schedule.
So when the GoMacro team asked if I would be interested in sampling a box of their GoMacro MacroBar Minis, I was totally game. I've been pickier about what I'm willing to take the time to sample these days, but I've been seeing the GoMacro MacroBars on the shelf at the grocery store and was super curious about them.
A few highlights of the bars:
-The mini size is perfect for snacking, coming in at around 100 calories
-The bars are vegan and sustainably sourced
-Naturally sweetened, organic, non-GMO, and gluten-free
But what you really want to know is how they taste, right? Really good! My favorite flavors have been peanut butter & chocolate, peanut butter, and caramel cashew. Since the flavors are more on the dessert-side, I've been enjoying them for dessert with a cup of decaf at the end of the day or for my mid-afternoon snack when the slump hits hard. What I really love about the bars is that they aren't super sweet so your body isn't overloaded with sugar, because who needs that?
The team over at GoMacro MacroBars is generously offering to give away a box of the GoMacro MacroBar Minis – the same box that I have been enjoying over the past week. Make sure to enter below! And if you don't win? You can still try the bars for a huge discount. GoMacro is offering E&C readers 40% off their first order. Just enter BLOGGER at check-out!