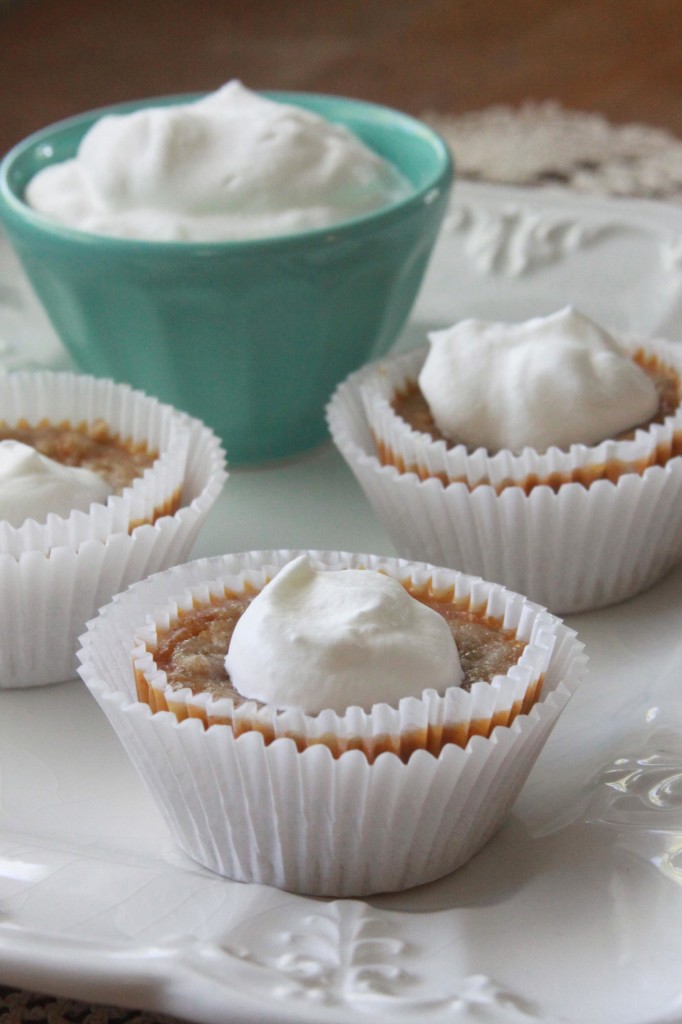 My good friend, Lauren, has been mentioned a number of times on this blog. She is one of my oldest blog friends, and we followed each other's blogs for years, practically since the beginning when I'm sure neither of us had any clue what we were doing. Lauren has gone from corporate finance guru to small bakery owner to her most exciting new role: momma-to-be! I'm so excited for Lauren and her hubby and can't wait for them to welcome their little boy soon.
A couple of Lauren's friends are hosting a surprise virtual baby shower for Lauren today. And, to keep things true to Lauren's love of sweets and all things mini, we all created desserts that are miniature in nature.
Unfortunately, my attempts at miniature crust-less mini pumpkin pies with struesel topping were an utter failure. Well, I guess I can't say they were a total failure since Joe still devoured them and said they were pretty tasty, but they're certainly not worth sharing on E&C, at least not yet. However, I absolutely couldn't miss out on the shower and getting a chance to celebrate Lauren, recipe or no recipe! Here are a few other pumpkin pie recipes on E&C I would suggest you check out: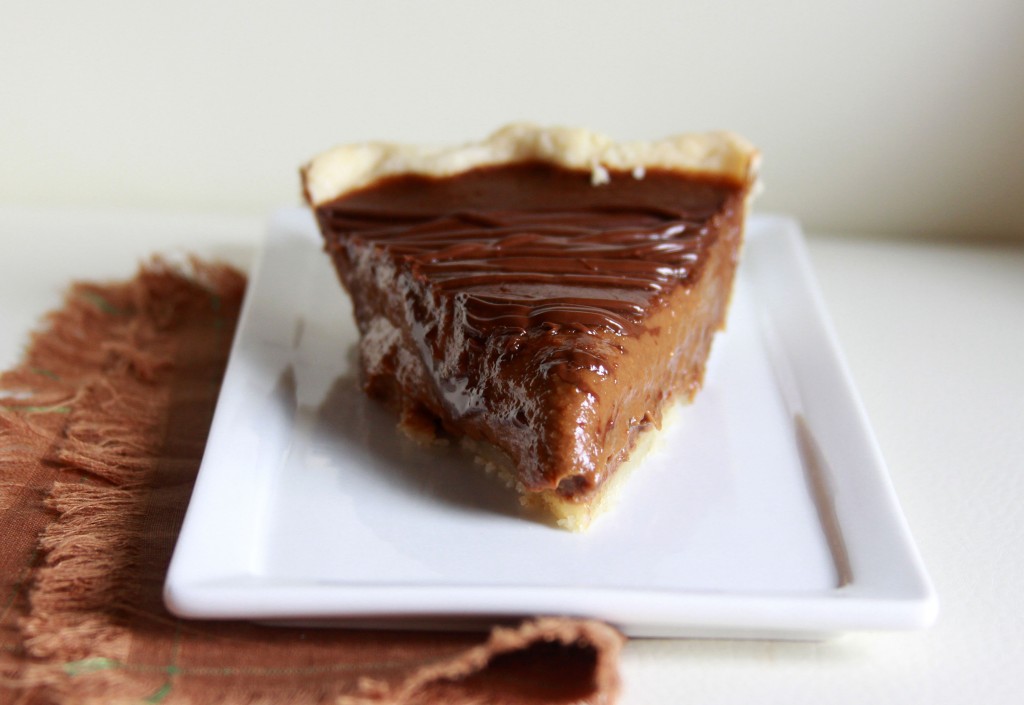 1. Chocolate Pumpkin Pie (aka Pumpkin Spice Latte Pie)
2. Caramel Pumpkin Pie
3. Skinny Pumpkin Cheesecake Bars
And in case you're looking to check out the other recipes from the shower, here they are!
Mini Pumpkin Layer Cakes from The Baker Chick
Mini Apple Spice Cupcakes from Dinners, Dishes, and Desserts
Mini Nutella Brownies from The Cooking Actress
Mini Iced Oatmeal Cookie Apple Pies from Girl Versus Dough
Pickles in a Blanket from The Lemon Bowl
Mini No-Bake Chocolate Cheesecakes from Bake or Break
Mini Cookie Cocktail (and Mocktail!) from We Are Not Martha
Mini Chocolate and Peanut Butter Fondant Cakes from London Bakes
Double Decker Birthday Cake Blondie Bites from Baker By Nature
Mini Brown Butter Pumpkin Cupcakes from Eats Well With Others
Roasted Caprese Stack with Peaches from Warm Vanilla Sugar
Crunchy Cookie Butter M&M Bars from The Avid Appetite