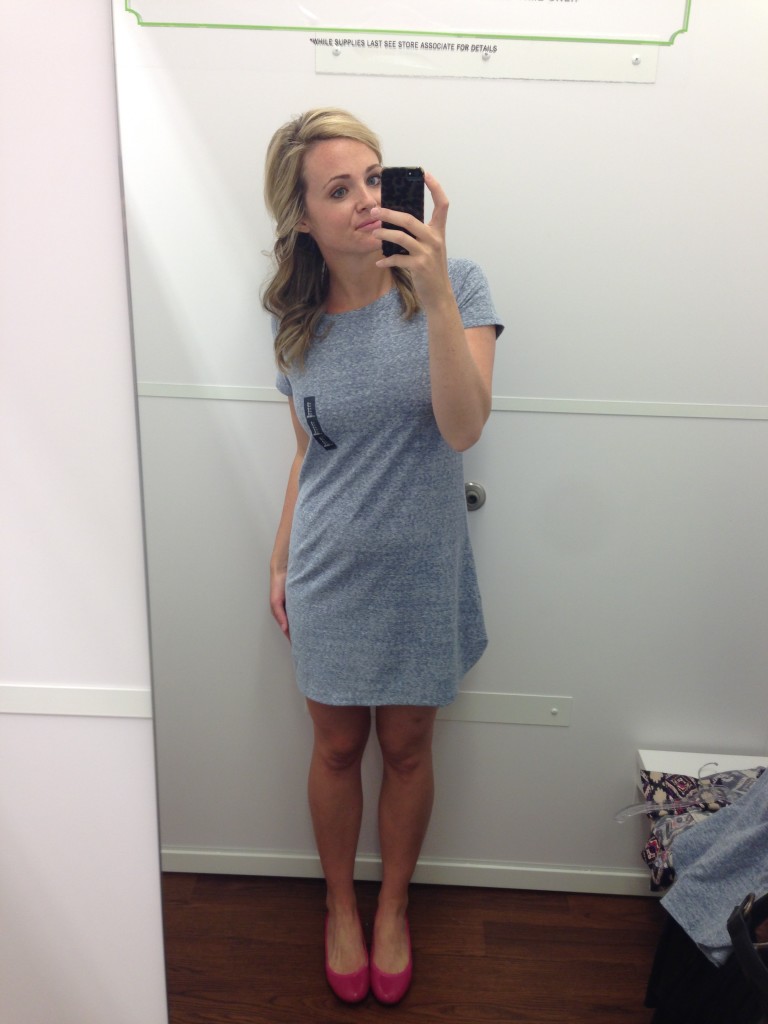 The first evidence of a growing bump! (above)
Hello again! I feel like it's been forever since I checked in with you all. California wine country was absolutely wonderful and I plan to put a full travel post together soon, but travel posts always take me such a long time. In the meantime, let's sit down and have some good old fashioned girl talk about babies, body image and maternity fashion, shall we?
I've always been so excited to be pregnant and have a family of my own, especially given the rocky road we've journeyed to have this baby, but, given my body image struggles of the past, I was more than a little nervous about seeing my body grow and change over the 9+ months of pregnancy.
I don't want this to come across as complaining in any way, because as I mentioned we are so very thankful,  but I would be remiss if I didn't mention that seeing your body grow and change and having it be out of your control can be extremely unsettling at times, especially when you have a rocky body-image past.  I've been careful to watch what I say and monitor my thought processes about my growing body, appreciating what my body is doing (growing a human!) rather than what scares me, like the extra pounds and squishy bits that weren't there before.
One of the things that's been helpful is to buy and wear clothing that fits my body in its current state, rather than trying to fit into items that used to fit a certain way and now fit quite different. Since I'm on the tall side, I'm just barely showing shy of 15 weeks, meaning most maternity clothes don't seem necessary but some of my old favorites (especially the waist-defining dresses I love) don't fit, either.
Last week I went shopping and picked up a handful of dresses from Banana Republic and Gap Outlet that are looser and stretchy, meaning my bump will have some room to grow. I also picked up a shift dress from Anthropologie that I should be able to wear for months to come.
As far as maternity clothes go, I would love your suggestions! I recently splurged on a dress from Hatch Collection (the Afternoon Dress in black if you're interested) which felt like a total indulgence. Since wearing Hatch exclusively isn't in the budget, I would love to hear where you found the best fun, trendy and affordable maternity pieces. Anywhere I should be looking ?
Madison