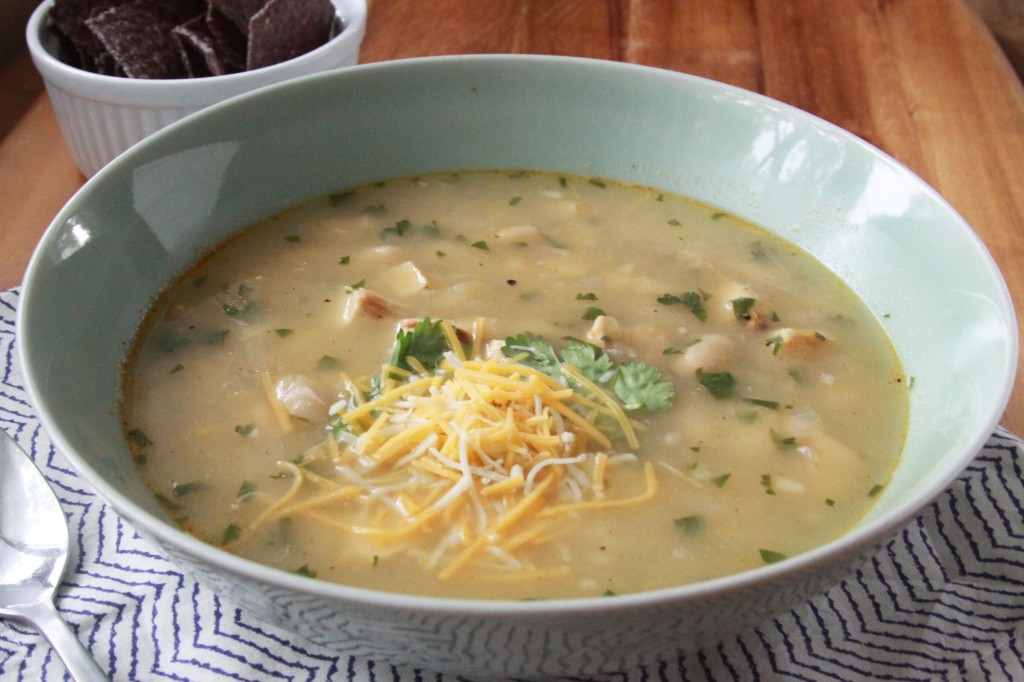 I know it's August, and I'm supposed to be posting all about summer produce and salads and using up the last of what summer has to give us. But here in Minnesota, we're experiencing a bit of a cool down that has me convinced fall weather is just around the corner, which means we've got football and sweaters and comfort food to look forward to, along with about 10,000 different ways to eat pumpkin. Believe me, I'm excited.
Today, in honor of cooler temps and the start of college football season I'm kicking things off with a soup recipe that's healthy, easy and incredibly filling. Every time I make soup, I wonder why I don't make soup more often. I think somewhere deep down inside I have this idea that soup has to be difficult, when in reality it's just a matter of throwing whatever you have on hand together into a single dish.
One of my biggest requirements when it comes to soup is that it has to be thick, not watery. I don't mind the flavor of broth-based soups, but when it comes to eating soup for dinner, I believe soup has to be thick and hearty in order to really satisfy. Instead of adding cream to this soup, I blended up a can of white beans into the base to give the soup thickness and body without adding a lot of fat. An added bonus? The beans provide fiber and extra protein, in addition to the chicken.
I hope you all have a wonderful Labor Day weekend and watch more football than humanly possible! Also, don't forget to enter the Food Should Taste Good giveaway before time runs out!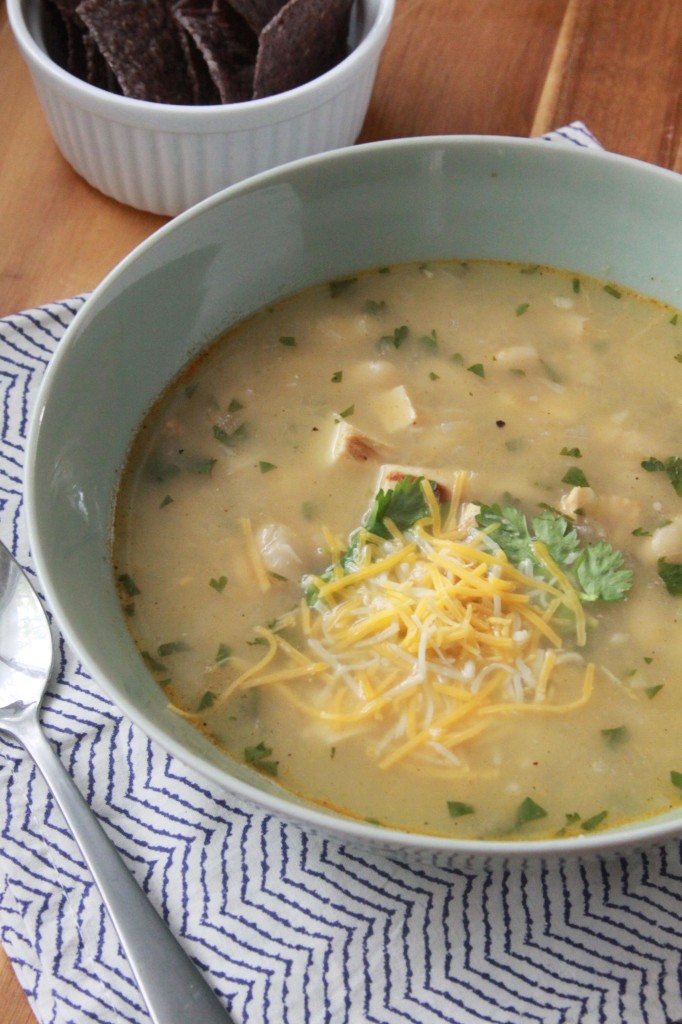 Healthy Mexican Chicken Soup for Two
Author:
Espresso and Cream
Ingredients
1 tablespoon olive oil
1 small yellow onion, chopped
2 cloves garlic, minced
½ teaspoon cumin
½ teaspoon salt
¼ teaspoon pepper
⅛ teaspoon ground cayenne pepper
2 cups chicken broth
1 can (15 oz) cannellini beans, drained but not rinsed
2 cooked boneless, skinless chicken breasts, chopped
1 tablespoon chopped cilantro
Juice from ½ of a lime
Additional fresh cilantro, shredded Mexican blend cheese and tortilla chips, if desired
Instructions
In a medium stockpot over medium high heat, heat olive oil. Add onion to pot and cook 4 to 5 minutes or until onions are tender and translucent. Add garlic and cook 1 to 2 minutes more. Add the cumin, salt, pepper and cayenne to the soup and cook 1 minute more, stirring frequently.
Pour chicken broth into pot along with the beans. Use an immersion blender to blend the mixture until nearly smooth but some texture still remains. (Alternately, you could use a blender, just make sure the liquid isn't hot.)
Add the chicken, cilantro and lime juice to the soup and bring mixture to a simmer. Spoon into bowls. Top with additional cilantro, shredded cheese and tortilla chips, if desired.