The following post is sponsored by FitFluential LLC on behalf of Detour Bar. Thank you for clicking through and supporting companies that support E&C. 
Now that I'm exiting the first trimester, I figured it was high time I do a post on what I've been eating. A lot of women told me how important it is to snack and eat smaller, frequent meals to ward of nausea, and they knew what they were talking about! At one point I even said I was just sick of food all together because eating was becoming a chore. (What?!) Here are a few items that have helped me through my first-trimester nausea: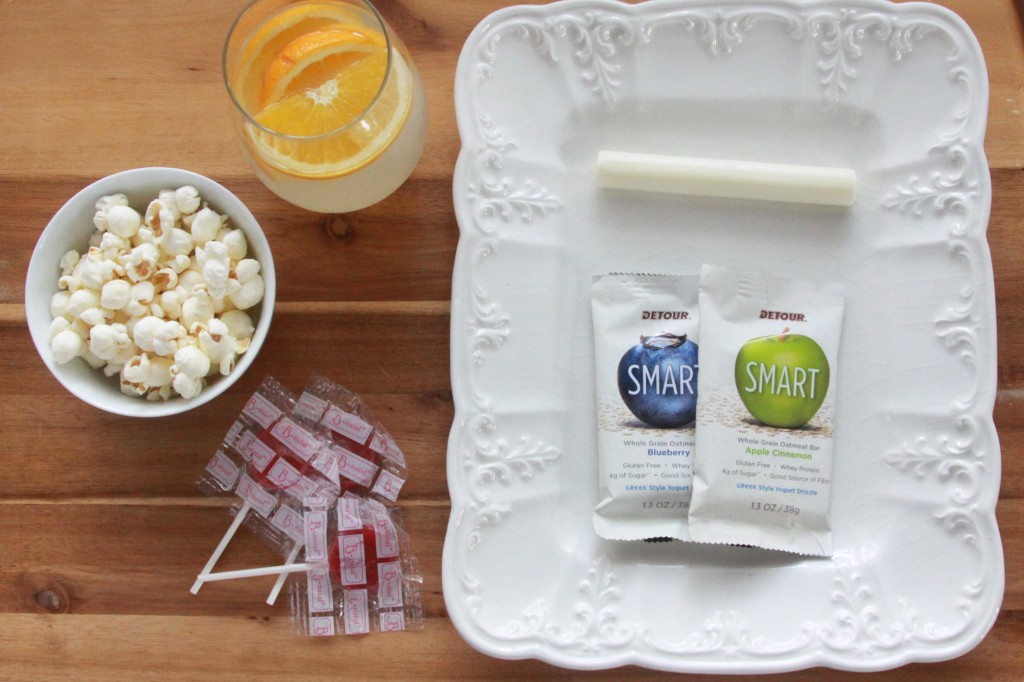 1. Lemonade This might not fall into the "healthy" category, per se, but it's certainly been a lifesaver for me. Something about the sourness of the lemonade I think. To keep calories in check, I've been cutting my lemonade with sparkling water and adding a few slices of lemon, lime or orange. Bonus: It almost feels like I'm enjoying a class of wine when I put it in a wine glass.
2. String Cheese I read somewhere that even when protein doesn't sound good, if you can eat snacks with a little protein it will help keep sickness at bay longer. I've gobbled up more string cheese than I would like to admit because it's delicious and convenient.
3. Detour Bars I was sent a few boxes of these nutrition bars to review through FitFluential and I'm so happy I've had them on hand. They really are "snack" bars, clocking in at 130 calories per bar. Since I've been trying to eat clean and read labels, I appreciated that they are low in sugar, have 10g of protein per bar and are a good source of fiber. I mean, let's be honest, every pregnant woman can use a little more fiber.
4. Light Popcorn I have gone through a lot of bags of light-style popcorn (like Boom Chicka Pop and Skinny Pop) over the past 12 weeks. At first, I was snacking on saltines to ease the nausea, but I found that popcorn did the trick just as well and for a fraction of the calories.
5. B-Natal Suckers and Preggie Pop Drops Since we've been traveling quite a bit of traveling over the past couple months, the suckers and candies a co-worker gifted me have been a lifesaver. Perfect for work and travel since they store well in my purse!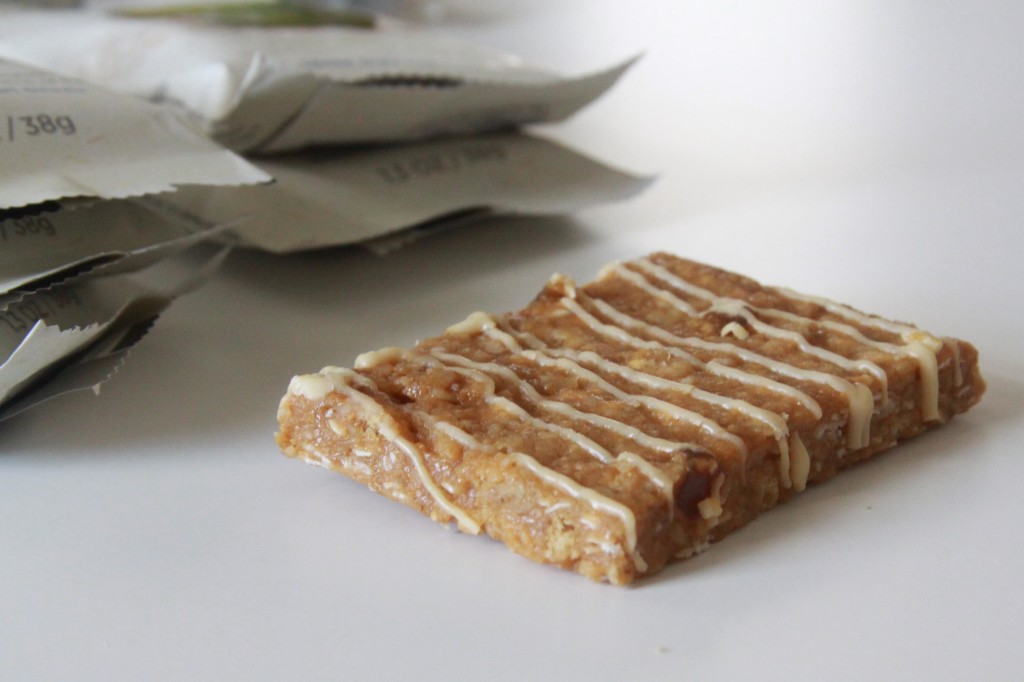 Find out more about Detour Bars:
Facebook.com/detourbars
Twitter.com/detourbar
Instagram.com/detourbar
Website: www.detourbar.com