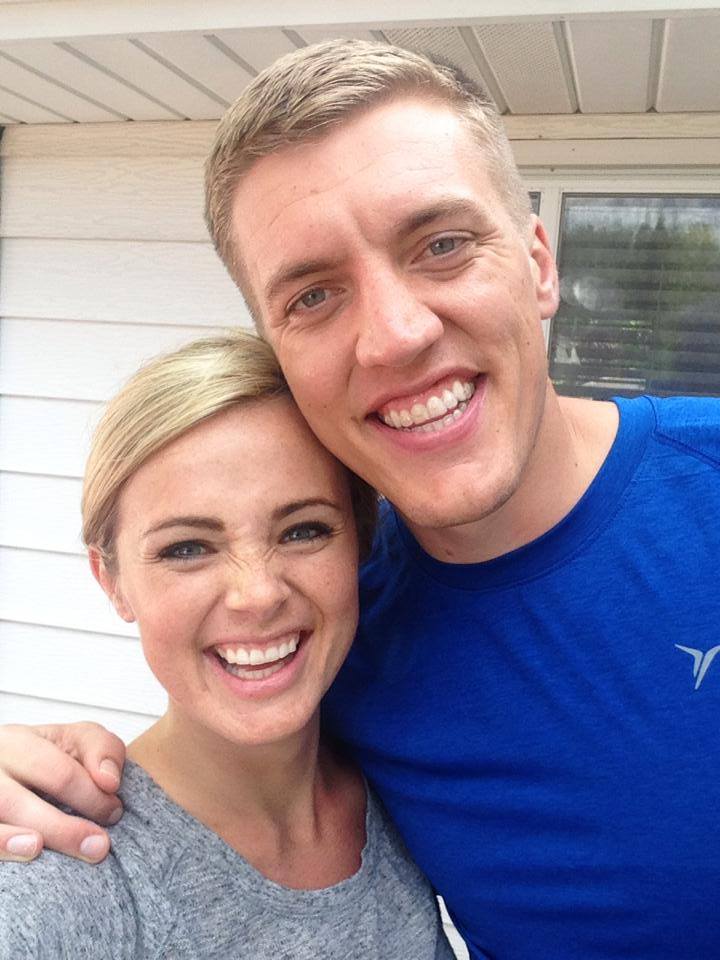 *First note of business: I'm terribly sorry for the lack of recipe posts lately. Just when I thought I was starting to feel better, I got hit with another round of morning sickness that has prevented me from making almost anything worth blogging about in the kitchen. I've been on a steady diet of sandwiches, smoothies and cereal, but I'm looking forward to *hopefully* feeling better soon so I can start cooking with more regularity! 
We are, with this little miracle baby, inching closer and closer to the end of the first trimester. Can you believe it? Because I certainly can't. Standing in the kitchen two nights ago after our 11 week appointment, I was brought to tears thinking about how close we came to throwing in the towel on this pregnancy and moving forward with the D&C. But, despite everything we were told we are, by the grace of God, still here, moving forward day-by-day with the pregnancy our doctors said wouldn't happen.
At our 11 week appointment on Monday we were able to hear our baby's heartbeat on the doppler for the first time. We heard the heartbeat on the ultrasound a few other times, but for some reason using the doppler felt more real. And while those good appointments really do provide peace of mind, I find that the peace and reassurance is fleeting. Here I sit, two days later, wondering if everything is okay inside, praying continually that our baby's heartbeat would continue to beat strong and that he/she would continue to grow and develop normally.
Part of this I'm sure is just a normal part of any pregnancy. What mother doesn't worry a little bit? But as I was telling a friend last week, being pregnant after two miscarriages is not for the faint of heart. There is a deep fear, based in past experiences, that easily sneaks into everyday life if you're not constantly on guard. Heck, even when I am constantly looking out for those negative, fearful thoughts they still creep back in.
This pregnancy in particular, with it's rocky beginning and the fact that it's a pregnancy after two failed attempts, has been one of the most challenging and trying journeys. Of course I'm trilled to be pregnant, but when the worst case scenario has been reality in the past, it's hard to walk through the day-to-day with ignorance or bliss. Each day of this pregnancy has been stepping out in faith, trusting that God's plan is higher than my plan, and that He has planned for our little family to come together in just the right way.
I wish I could say that I've conquered my fears, but it's a daily battle that I'm waging. Reminding myself that it's out of my control and that the best I can do is take it day-by-day are two things that I've found to be the biggest help when my mind starts to wander. Although it's scary to admit that I'm out of control, once I've accepted it it's remarkably freeing.
Joshua 1:9: "Have I not commanded you? Be strong and courageous. Do not be frightened and do not be dismayed, for the Lord your God is with you wherever you go." 
Madison