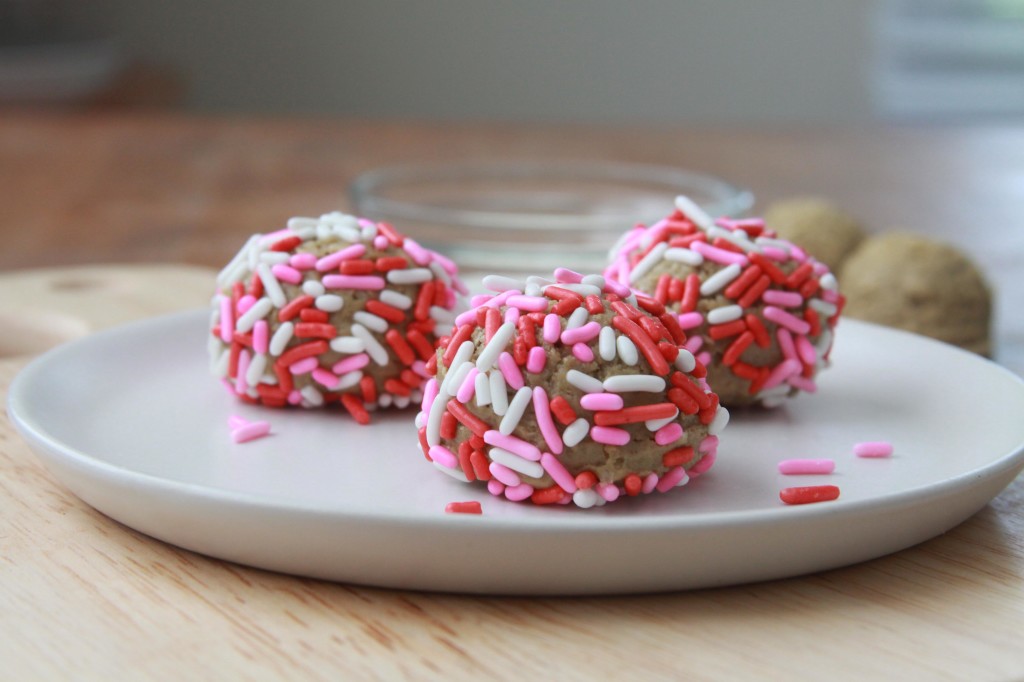 Sometimes you just need to eat a little raw cookie dough, am I right? Which always sounds like a really good idea at the time, until you have a spoonful (or 8) and then feel sick to your stomach with all the sugar and chocolate and find yourself too sick to actually enjoy a cookie when they come out of the oven. Tell me I'm not the only person who does that… Not that I'm really in the position to be eating raw cookie dough anyway, but I've been down that road many a time.
In the afternoon when a snack craving strikes, I usually reach for something healthy-sweet, meaning a Larabar, a Quest bar, a smoothie of some sort, or yogurt with fruit. But the other day I had the craving for cookie dough, so I spent some time in the kitchen determined to find a way to make a suitable, healthy alternative.
These cookie dough bites are made with ingredients you can feel good about: cashew butter, honey, protein powder, cinnamon and oats. Seriously, that's it! But since they're a little on the soft and sticky side, like real cookie dough, I decided to roll the balls in sprinkles before putting them in the fridge. And to be honest, I was a little surprised at how closely they resembled the real thing! If you're feeling really crazy, feel free to stir a couple spoonfuls of mini chocolate chips into the dough before making the balls.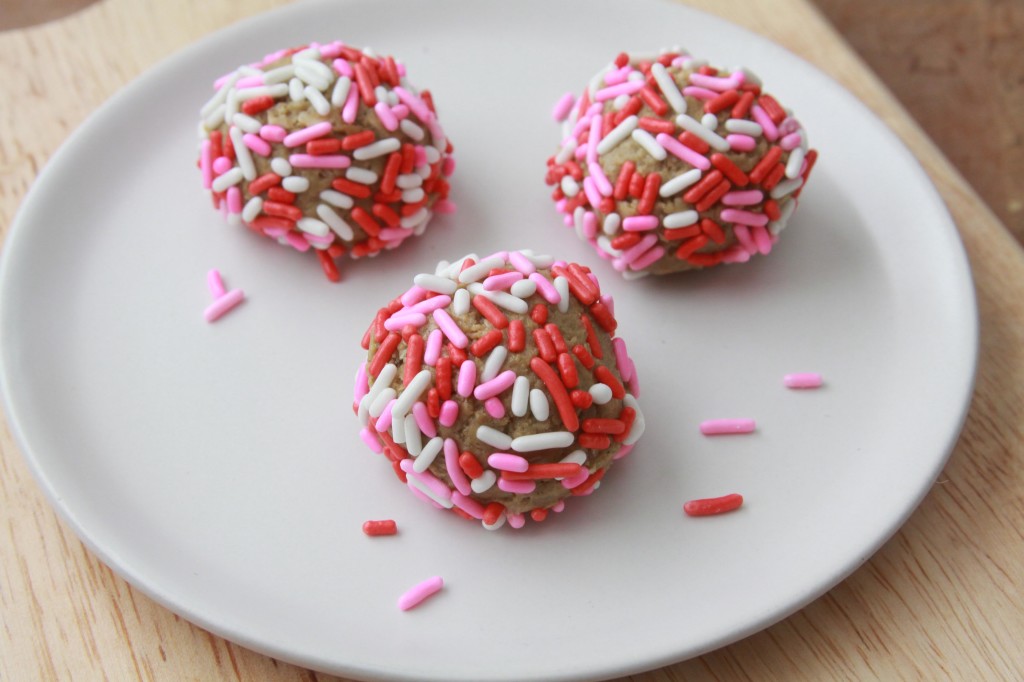 Cashew Butter Cookie Dough Truffles
Author:
Espresso and Cream
Recipe type:
Snack, Dessert
Ingredients
⅔ cup JIFF cashew butter (you could substitute peanut butter or almond butter, but NOT the natural type)
2 tablespoons honey
⅛ teaspoon cinnamon
¼ cup Vega French Vanilla protein powder (or other protein powder of choice)
½ cup rolled oats
Sprinkles, if desired
Instructions
In a food processor, combine the cashew butter, honey, cinnamon and protein powder. Blend until well combined. Add in the oats and blend about 30 seconds more, or until oats are broken up and combined into the dough.
Use a cookie scoop to scoop the dough into balls. Roll dough in sprinkles. Place in a plastic storage container and refrigerate at least 2 hours or until firm. Keep in the refrigerator for a healthy and indulgent snack any time a craving strikes!