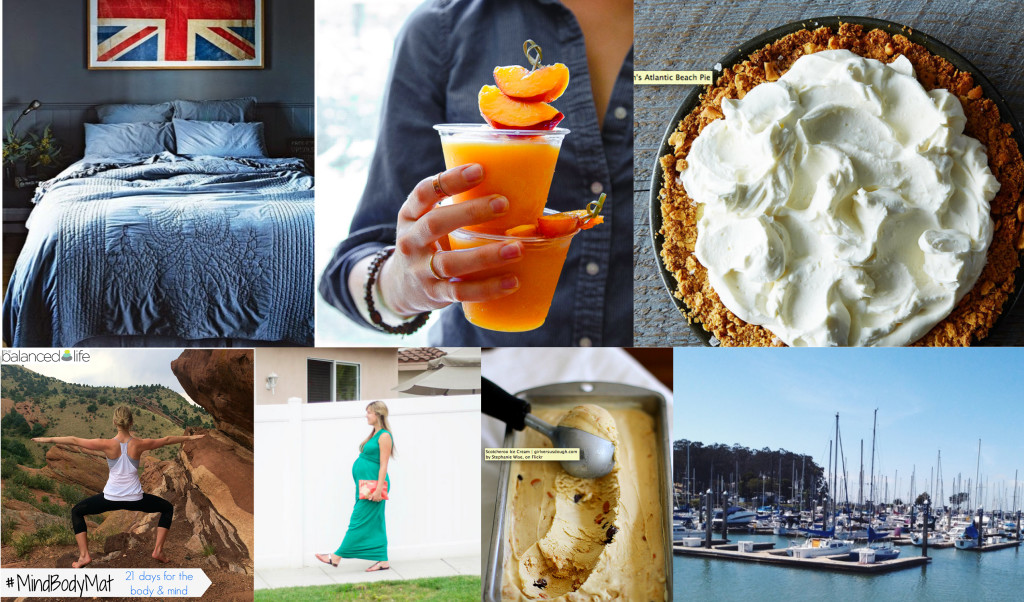 One of my favorite features on any blog is when a blogger I like does a "best of the web" round-up of interesting content, especially when it's done well. I hope to start sharing these round-ups a little more frequently, seeing as it's a great way to feature some of the amazing content that others have shared.
My friend Robin is doing another FREE Pilates program in August called Mind, Body, Matt.
These Peach-Wine Slushies from Dessert for Two make me wish I could drink wine. Perfect for a summer party!
The #1 item you need for houseguests. (I agree!)
This pie is swoon-worthy.
Isn't Natalie just the prettiest pregnant woman you've ever seen? Love her emerald maxi dress.
Joanna's post on Faith that Says It's OK has stayed with me for weeks.
Coffee hasn't sounded good to me for over a month, but when it does sound appealing, I'm making these Mint Mojito Iced Lattes from Eat, Live, Run.
Scotcheroo Ice Cream?! Stephanie, you're killing me!