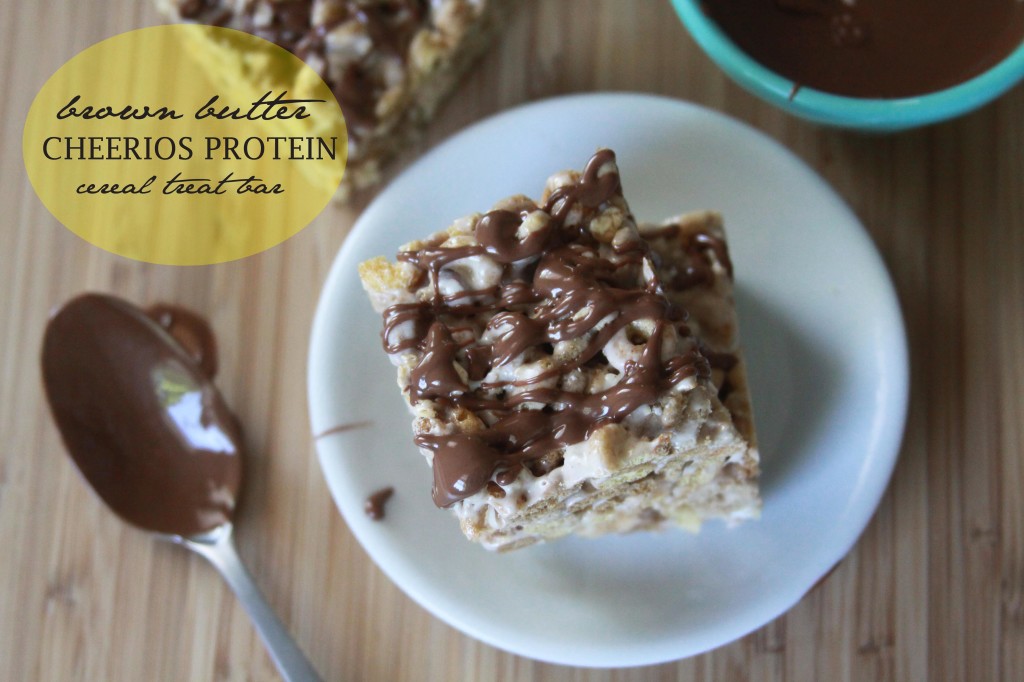 As a food editor, I spend a good chunk of my days developing recipes for our brands. It's a wonderful job, one that I'm so incredibly thankful for, and I love seeing the way recipes and food content can solve problems and provide inspiration for each season and family event.
But when it comes to blogging, lately I've felt quite conflicted.
It's not that I don't have recipes to share or food ideas, goodness knows I have plenty. But there are so many people sharing amazing food content that sometimes I worry that I'm just one more person adding to the chaos and noise. There are bloggers doing such inspiring work and magazines and food websites that continue to do one great thing after the next. I'm so energized by what they create that sometimes I can't imagine what I have to add on this site is even worth sharing.
In those moments when I'm tempted to stop creating all together, I find focusing on why I create recipes or share personal stories on this space is the only remedy. I've long since abandoned writing for page views or sponsors or new followers (although, let's be honest, they're always nice.) I realize that my blog may very well be a small corner of the internet forever rather than the next mega site. More than anything, I write to share life and connect with other like-minded women (and a few men!) who are striving for the same things: authenticity, health, community, a deeper faith, and really great food.
It seems that the most popular type of writing voice on the web is one that's witty, sarcastic and always chipper. I can't tell you the number of bloggers I've met that are nothing like their online personas, and it always baffles me why everyone feels they need to fall in line with that type of writing. It's so easy to start to believe that you need to write in that same popular style, but I for one and not all that witty in real life, rarely sarcastic and more direct than chipper. This is your free pass to hold me accountable if ever I seem to veer off course.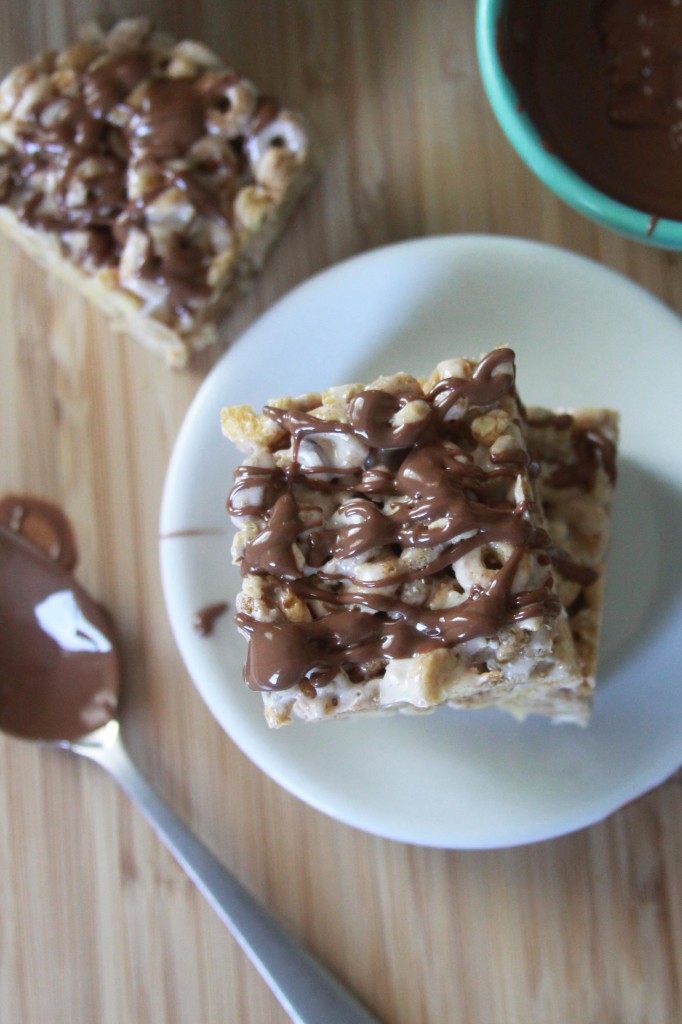 I'm not sure there is any natural transition from authenticity in blogging to cereal treat bars, but this recipe is too good not to share. It's everything I expect from a dessert: simple, delicious and easy to make. Working at General Mills the word "Rice Krispie" is completely off limits. I'm only sort of kidding, but I have found that my time there has given me a lot of appreciation for marshmallow bars using other types of cereal.
Recently I got a chance to take home a few boxes of the new Cheerios Protein and it didn't take me long to realize the Cinnamon Almond flavor was the perfect base for a cereal treat bar. But of course I couldn't stop there, I decided that browning the butter was the best way to bring out the flavor of the cereal. If you've never browned your butter before adding the marshmallows I would strongly suggest you give it a try. This little trick reaps so much in terms of flavor that you'll never want to go back to making them any other way.

Brown Butter Cheerios Protein Cereal Bar
Author:
Espresso and Cream
Recipe type:
Dessert, Snack
Ingredients
4 tablespoons salted butter
1 bag (10 oz) miniature marshmallows
5 cups Cheerios Protein Cereal (I used the cinnamon-almond flavor)
4 oz milk or semi-sweet chocolate, melted
Instructions
Place butter in a nonstick saucepan over medium heat. Melt butter and continue to cook, stirring frequently, 3 to 4 minutes or until butter is brown and fragrant. Reduce heat to low and stir in the marshmallows. Continue to cook and stir until marshmallow mixture is melted and smooth.
Stir in the cereal until well combined. Press mixture into an 8x8-inch square pan that is sprayed with cooking spray. If desired, drizzle with chocolate. Let set 30 minutes. Cut into 9 bars.