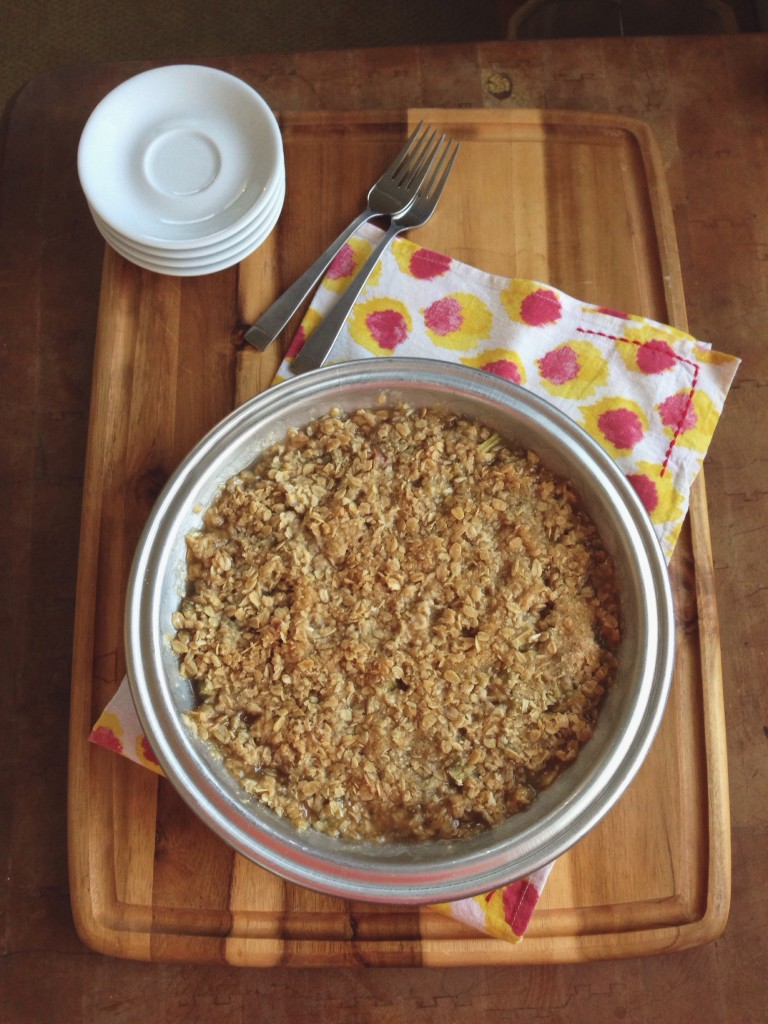 Sometimes when I have a recipe to share it's almost like going through the motions; I know exactly what I want to say about the recipe, how the flavors are balanced and the recipe's ingredients shine and the like. But this morning when I sat down to write it was life, more than anything, that felt right to be writing about.
A few people over the last couple weeks have asked how we are doing, a very loaded, complicated and thoughtful question to ask 6 weeks after the fact. It's a question for which I don't really have a good answer. We're moving forward, thinking about the future in all of its uncertainty. There are some days that the sadness and uncertainty hit me like a ton of bricks and just when I think I'm doing really well, I find myself crying on the kitchen floor out of nowhere. We're celebrating milestones of our yet-to-be-born nephew and niece. And, quite honestly, it's strange and difficult and hard to navigate juggling feelings of loss and sadness that co-mingle with happiness and anticipation for those around us.
On vacation I re-read Bittersweet by Shauna Niequist and it spoke to me even more than when I read it the first time. If you've never read it, I would urge you to run to the bookstore or the e-store and buy/download it today. I've been coming back to this quite time and time again:
"…sometimes the happiest ending isn't the one you keep longing for, but something you absolutely cannot see from where you are." 
It's hard for someone like me, who is all about answers and research and knowing the next steps, to do blood test after blood test only to get absolutely zero conclusive answers. Hearing you are absolutely healthy as can be is both a relief and a frustration. Um, have you read my medical record? It doesn't seem like it to me.
I realize now more than ever that this experience has changed me in the best and deepest of ways. I've become more empathetic and noticed people hurting that I never would have noticed before. Instead of feeling like "those are your problems," my heart genuinely hurts for others in a way I didn't think possible before. I like this new side of me, even if the journey has not been what I had imagined thus far.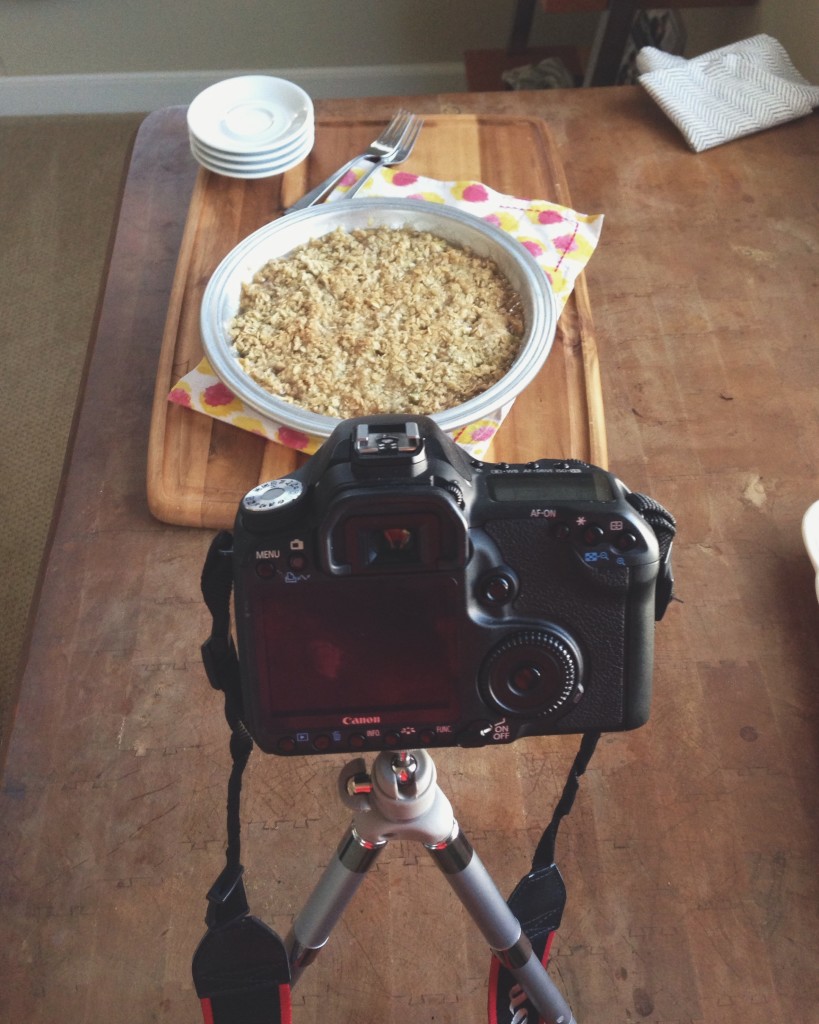 And now I've totally gotten away from the point, haven't I? Well, our neighbors are the kindest older couple we could have asked for and they regularly bring us little treats, like maple syrup from their trees up north at their cabin and rhubarb from their garden. I've never really had a taste for rhubarb personally, but my husband loves rhubarb more than anyone I've ever met.
He was so excited when a bag of rhubarb was waiting for us after work one day that I couldn't resist throwing it into a crisp that very evening. This recipe is inspired by a recipe from The Ultimate Southern Living Cookbook**still a favorite in my house and has been one of my go-to books since childhood. The crisp is perfect in all sorts of ways, sweet and tart at once and just the right amount of crunchiness. Joe raved about this dessert when he sat down with a giant bowl of it this week, and I have a feeling if you love rhubarb you'll feel the same.

Easy Rhubarb Crisp
Author:
Espresso and Cream
This rhubarb crisp is easy to throw together at a moment's notice and tastes delicious when served with vanilla ice cream.
Ingredients
6 cups chopped rhubarb
1 cup granulated sugar
2 tablespoons corn starch
Topping
1 cup rolled oats
⅓ cup all-purpose flour
⅓ cup granulated sugar
⅓ cup packed brown sugar
½ teaspoon cinnamon
5 tablespoons butter, cut into small pieces
Instructions
Heat oven to 350°F.
In a large mixing bowl, toss together the rhubarb, 1 cup granulated sugar and the corn starch. Toss to coat evenly. Transfer to a 9-inch pie plate or an 8x8-inch square baking pan.
In a medium mixing bowl, combine the oats, flour, sugar, brown sugar and cinnamon. Stir until well-combined. Use a pastry blender to cut in the butter until the mixture resembles a fine meal. Sprinkle over the rhubarb mixture.
Bake 45 to 55 minutes or until golden brown and filling is bubbly. Cool 1 hour before serving.
**I noticed you can buy it for less than $1 online. You guys! Go and do so immediately. I promise you won't regret it! It can be found
HERE
.