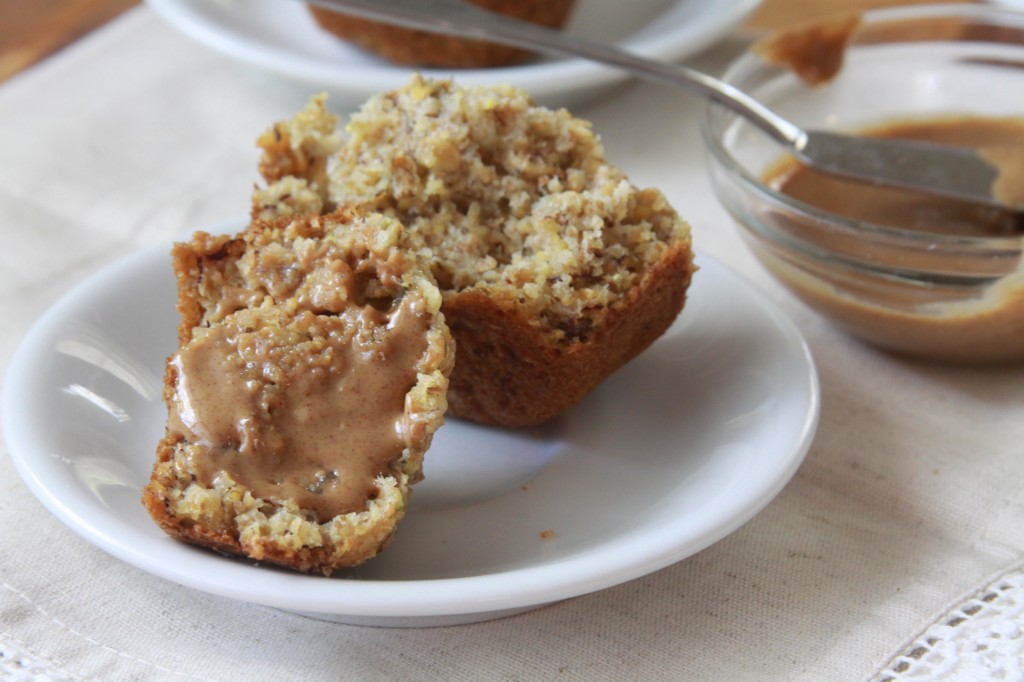 Yesterday afternoon Joe and I returned from Kansas City where we spent the weekend with Joe's brother, Jason and his wife, Ali. Since it's a seven hour car ride for us to get there, we don't see them nearly as often as we would like, so it felt like a treat to have a long weekend to spend with them. The guys got to golf and go to the driving range while Ali and I ate at a great vegan/vegetarian restaurant and did a little shopping. And I finally got that start-of-summer pedicure I've been talking about for the last month.
Before we left on our little road trip, I made a bunch of healthy snacks for the car ride. It's a habit I've gotten into in order to save money on the road and prevent myself from getting hangry while we are traveling. Trust me, snack are always a good idea. And it's even better when those snacks are healthy.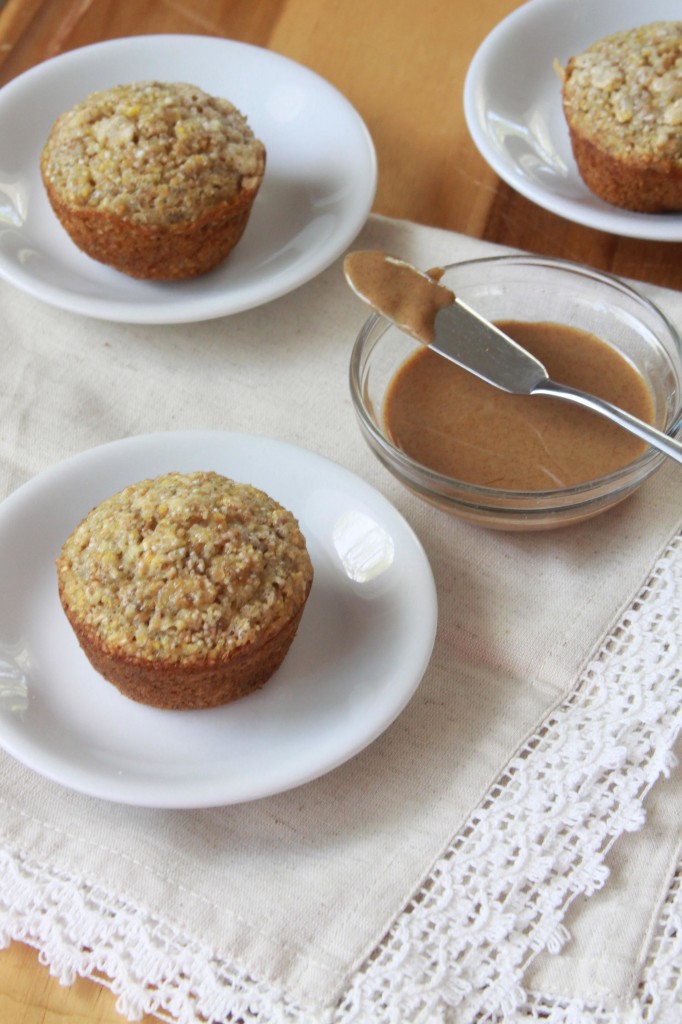 These muffins are much lower in sugar than a traditional muffin, and I could easily see them being served alongside soup or roasted veggies when spread with a little butter and sprinkle with salt. However, my preference for these muffins is to serve them with sweeter toppings, such as almond butter or a drizzle of honey. In addition to being packed with bananas, they're also made with 10-grain hot cereal, rolled oats and almond milk. They would make a great breakfast or a snack in lunches throughout the week!

10 Grain Banana Muffins
Author:
Espresso and Cream
Recipe type:
Breakfast, Snack
These 10-grain muffins are just slightly sweet and so good for you, too! I like to make a batch at the beginning of the week for snacks and quick breakfasts, especially slathered with peanut butter or almond butter for a boost of protein!
Ingredients
2 medium ripe bananas, mashed
1 large egg
⅓ cup granulated sugar
⅓ cup oil (I used canola but for a more savory flavor, you could use light olive oil)
½ teaspoon vanilla
1½ cups uncooked 10-grain hot cereal (I tested with Bob's Red Mill brand)
1¼ cups unsweetened almond milk
1 cup all-purpose flour (or whole wheat pastry flour)
1 cup old-fashioned rolled oats
1 teaspoon baking powder
1 teaspoon baking soda
¼ teaspoon salt
Instructions
Heat oven to 375°F. Spray 15 standard-sized muffin cups with cooking spray. Set aside.
In a large bowl, combine the mashed bananas, egg, sugar, oil and vanilla until well combined.
Stir in the 10 grain cereal, followed by the almond milk.
In a second bowl, combine the flour, oats, baking powder, baking soda and salt. Add dry ingredients to 10 grain cereal mixture. Stir until just combined.
Spoon about ¼ to ⅓ cup batter into the 15 prepared muffin cups. Bake 14 to 16 minutes or until muffins are golden brown and just baked through in the center. Cool 5 minutes in pan. Transfer to a wire rack to cool completely.
Serve with almond butter, peanut butter, butter or jam, if desired.