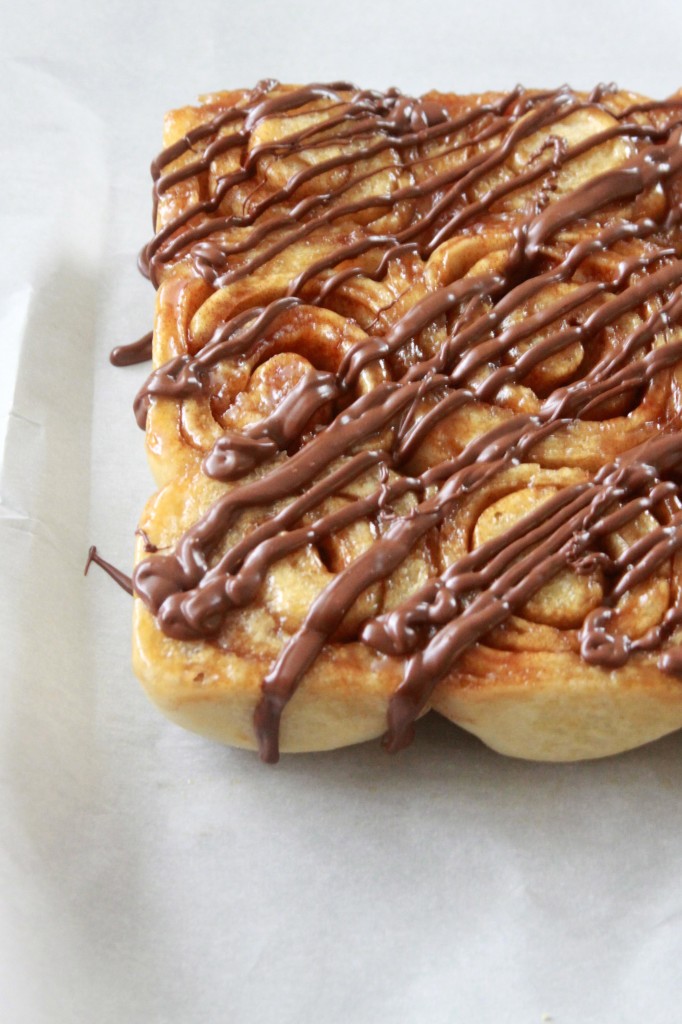 My husband is the first person to tell you he isn't big on sweets and dessert. He would much rather have a beer after dinner than a piece of chocolate and almost always prefers savory over sweet. There are, of course, a few exceptions to the rule, like when pie or chocolate cake or caramel rolls are involved.
I made these caramel rolls on a whim the other day (on a weekday, actually!) as a way to mix things up from the typical oatmeal that I make for Joe every morning, but he's also been enjoying them as a sweet treat in his lunch boxes and after dinner. I mean, seriously, I don't want to brag but they were pretty darn delicious, filled with cinnamon sugar and butter and drizzled with chocolate warm from the oven. I shared this photo on Instagram last week (which is pretty much my favorite way to interact online these days) and it seems that I'm not the only person who loves caramel rolls with chocolate.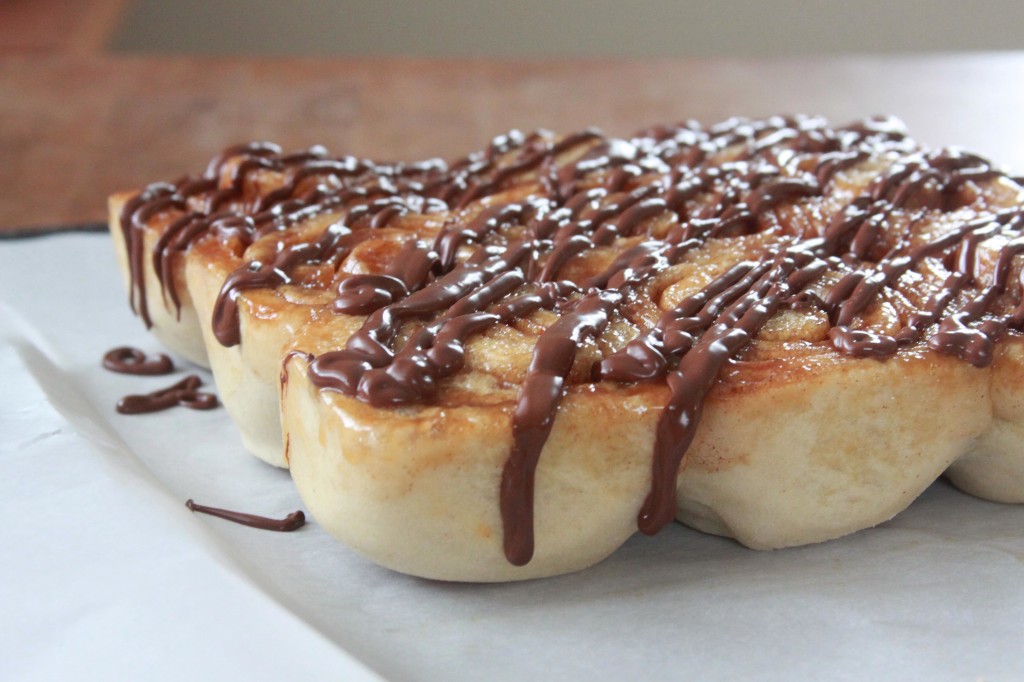 The dough recipe I used was inspired by this recipe from AllRecipes. I made this dough the first time as hamburger buns (with a little more salt) and they were amazing. And since I was on a roll, I kept going and made sweet rolls, too. So this weekend I hope you take the time to sit back, relax and maybe make something that takes a little extra time to prepare but is totally worth the effort.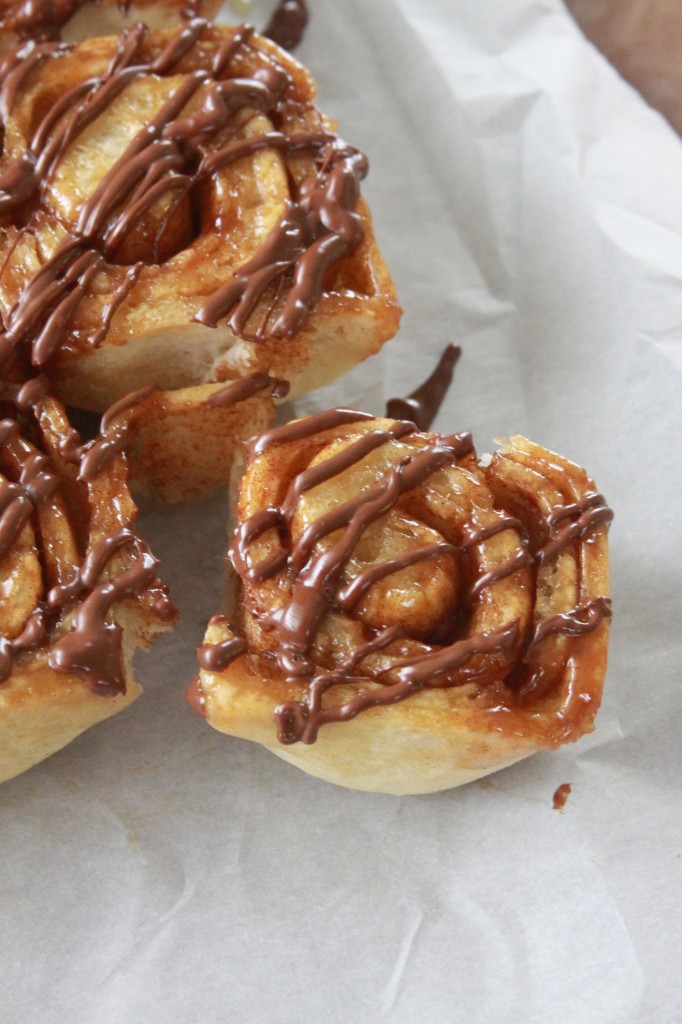 Caramel Chocolate Rolls
Author:
Espresso and Cream
Ingredients
Dough
1 cup warm water
1 packet (0.25 oz) rapid-rise yeast
3½ cups all-purpose flour (plus additional for kneading and flouring the counter)
1 large egg
3 tablespoons butter, melted
3 tablespoons granulated sugar
¼ teaspoon salt
Filling
3 tablespoons butter, melted
½ cup brown sugar
¼ cup granulated sugar
2 teaspoons cinnamon
Topping
½ cup semi-sweet chocolate chips, melted
Instructions
In the bowl of an electric mixer fitted with a dough hook attachment, combine water, yeast and 1 cup of the flour. Whisk until well combined and foamy. Let sit 5 minutes.
In a small bowl, combine the egg, butter, sugar and salt. Add mixture to yeast mixture in mixing bowl. Whisk until well combined.
Add in the remaining flour. Use the dough hook on low speed for 5 to 6 minutes or until dough is soft and flexible but not sticky.
Place dough in a large clean bowl sprayed with cooking spray or brushed with oil. Cover with plastic wrap or a towel and place in a draft-free place (I like to warm my oven up slightly, turn it off and then place the bowl of dough in the slightly warmed oven) for 1 hour or until dough is doubled in size.
Punch down dough and knead a couple times. Heat oven to 350°F. Roll dough out onto a floured surface and use a rolling pin to roll into a 20x12-inch rectangle.
Spread butter onto dough, leaving ½ inch around edges. In small bowl, combine the brown sugar, sugar and cinnamon. Sprinkle over the butter.
Starting on the long end of the dough, roll into a log, pinching the edges to seal. Cut dough into 9 rolls. Place rolls in a lightly greased 9x9-inch or 8x8-inch square pan.
Bake 16 to 22 minutes or until rolls are baked through and just golden brown around the edges. Immediately turn rolls upside down on a parchment-lined baking sheet. Drizzle with the melted chocolate. Serve warm.