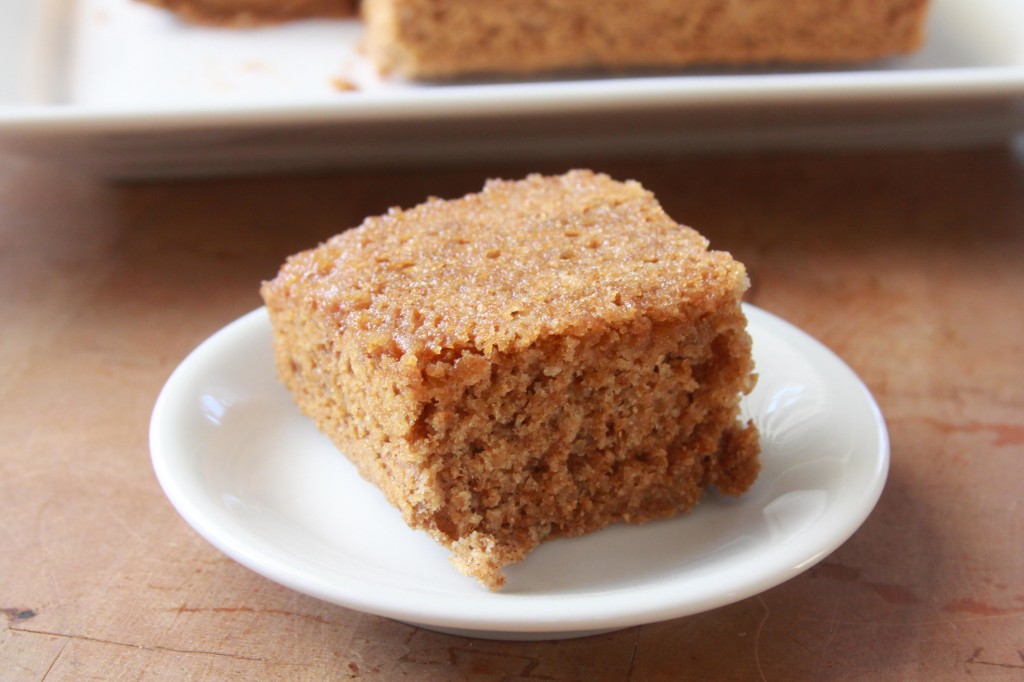 I know, I know. The whole "bran cake" probably doesn't have you dashing to the kitchen to make this recipe, does it? Hang with me for a moment and let me explain. I've undoubtedly mentioned before how much I love hearty, healthier, one-bowl cake that doesn't require a lot of fuss. This cake is all that and more.
Growing up I remember buying the most amazing bran muffins at the local grocery store. They were made by the local Dutch bakery (we grew up in a very Dutch town) and were pretty much the best things on the planet. They were huge muffins, not in paper liners, and the bottoms of the muffins were gooey and covered in some sort of caramel glaze that soaked into the muffins and kept them moist. At the time, I thought I was eating something healthy. I mean, they're bran muffins for crying out loud. Now I realize they were more than likely loaded with sugar and butter and calories only being disguised by the bran as a better-for-you treat.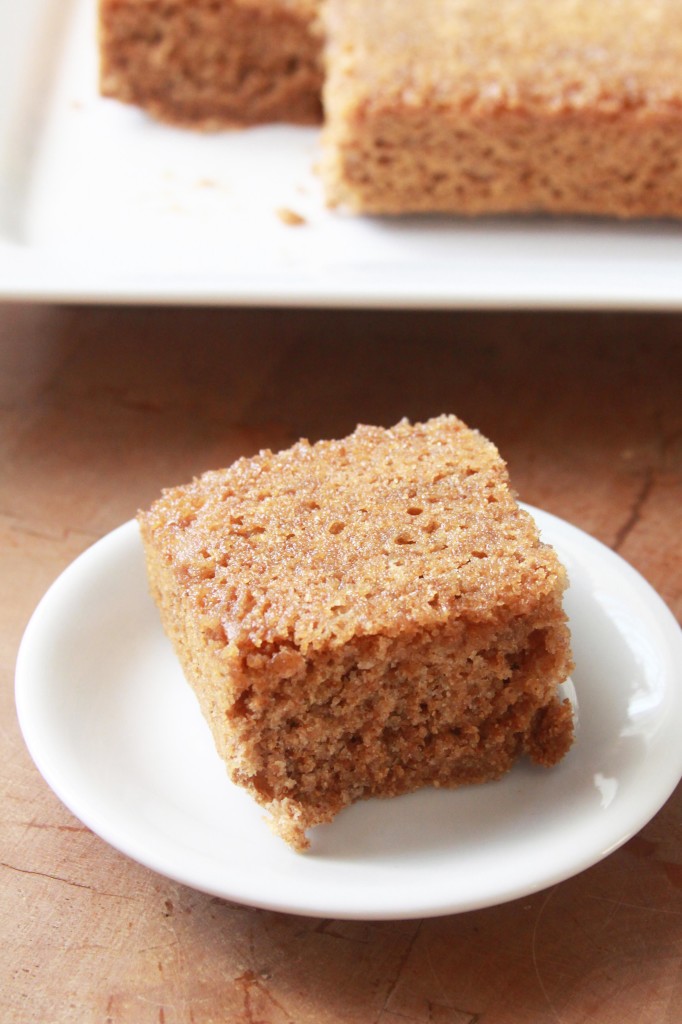 So last week when the urge to bake hit me hard I decided to try and recreate those muffins with a healthier twist. This bran cake is made in an 8- or 9-inch square cake pan, though you could certainly use a round cake pan if that's what you happen to own. Instead of being loaded with sugar and butter and all those bad-for-you ingredients, I made a light glaze to go on the cake and drizzled the cake with a couple tablespoons of honey right after it came out of the oven.
Joe, who is not one for healthy desserts and cakes, was a huge fan of this cake! Although I had to warn him about portion control. One slice of cake a day is really all you should think about eating, if you know what I mean. We're talking about bran, after all.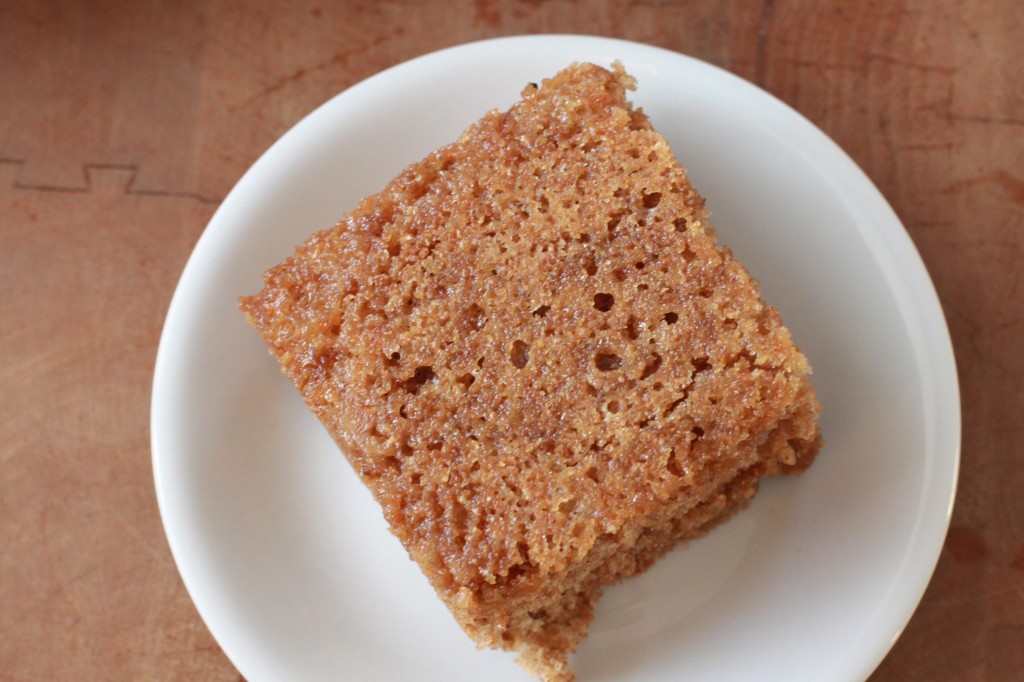 Bran Snack Cake
Recipe type:
Breakfast, Brunch, Snack
Ingredients
1 tablespoon butter, melted
2 tablespoons brown sugar
¾ cup all-purpose flour
½ cup whole wheat flour
1 tablespoon baking powder
1 teaspoon cinnamon
¼ teaspoon ground ginger
¼ teaspoon salt
2 cups 100% bran cereal (such as All Bran)
1¼ cups milk (I used 2% but you can use whatever you prefer)
1 egg
¼ cup vegetable or canola oil
½ cup sugar
2 tablespoons honey
Instructions
Heat oven to 350°F. Spray 8-inch square (or 8-inch round) cake pan with cooking spray. In small bowl, melt butter. Add brown sugar to butter and stir until well combined. Pour mixture into bottom of pan.
In large bowl, combine all-purpose and whole wheat flour, baking powder, cinnamon, ginger and salt until well combined. In second bowl, combine bran cereal, milk, egg, oil and sugar until well combined. Add wet ingredients to dry ingredients and stir until just combined. Pour mixture into prepared baking pan.
Bake 22 to 26 minutes or until a toothpick inserted in the center comes out clean. Run a knife around the edge of the cake. Invert cake immediately onto serving platter. Drizzle with the honey. Cut into squares to serve. Serve warm or at room temperature.