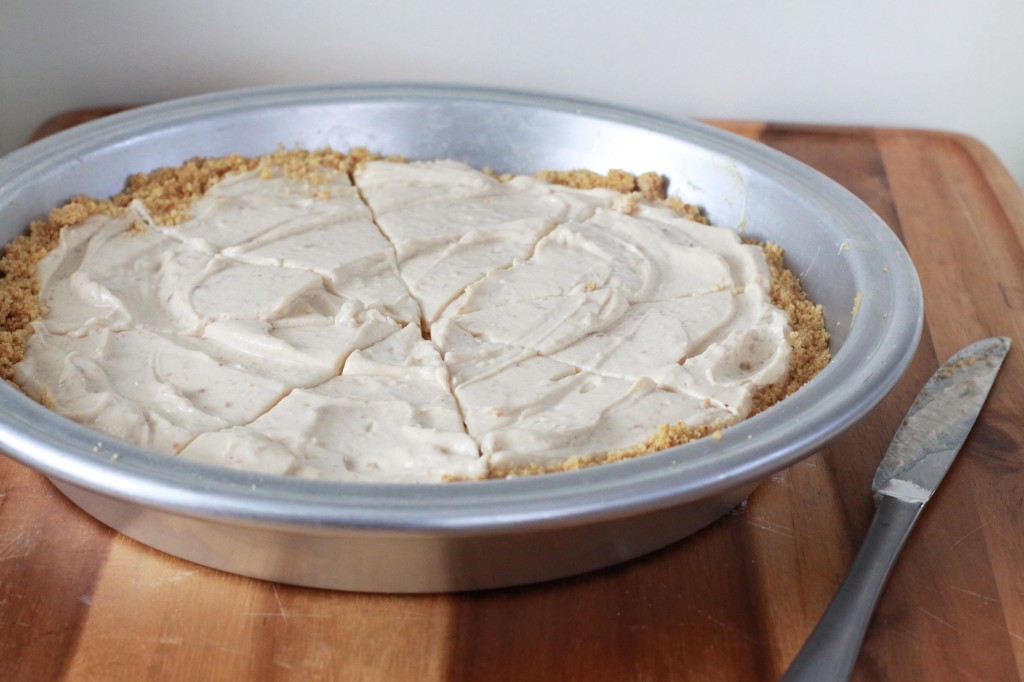 How was your weekend, friends? Joe and I soaked up every ounce of the beautiful weather we had this weekend, and for the first time it felt like Spring really is on its way! We also finally got around to buying bikes! It's been a long time coming, since my last bike was something purchased in middle school. Since Minneapolis has so many beautiful bike trails, we knew we were missing out.
Moving right along…Let's talk about pie, shall we?
At our house, healthier desserts will always have a place at the table. I have found over the years that the less sugar I eat, the less I'm able to tolerate super sweet things. That's not to say that my sweet tooth has disappeared completely. In reality, I find that I need to have a little something sweet every night.
One of my favorite desserts is peanut butter pie. It's also a dessert that I don't indulge in frequently because it's usually quite unhealthy and loaded with fat and sugar. This weekend when the craving for peanut butter pie hit me hard I decided to come up with a healthier version that I could enjoy more often.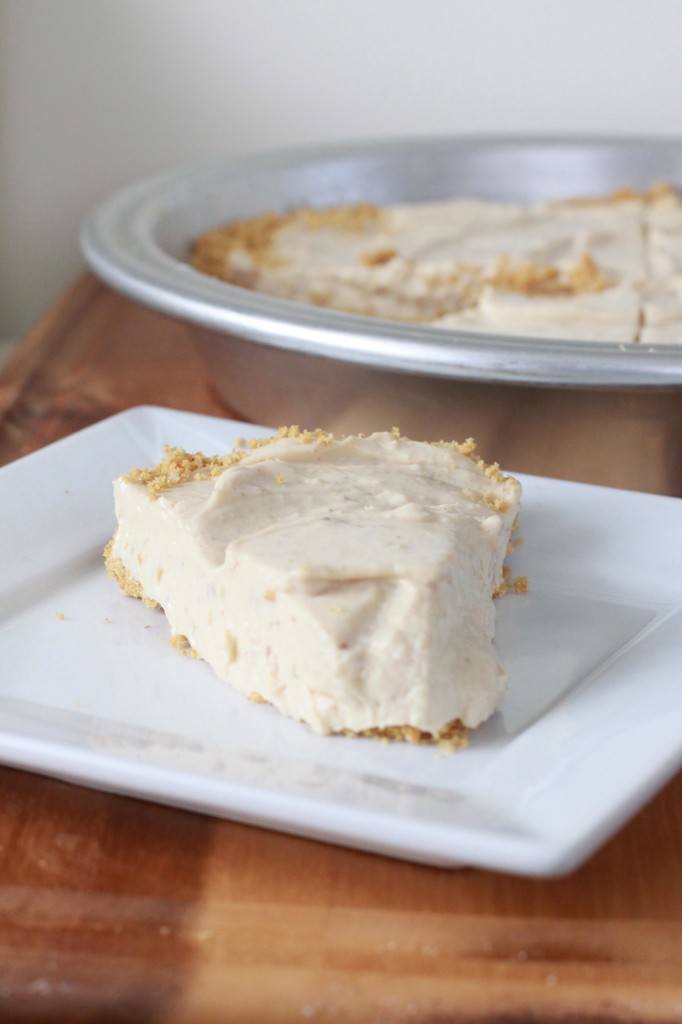 One of my favorite tricks for making healthy creamy pies is to use silken firm tofu for the base of the pie. Make sure that the tofu you buy is silken firm and not another type of tofu or you won't be able to blend the tofu as smooth as it needs to be for this recipe. If you're freaked out about using tofu in your pie, don't be! I promise you can't even taste the tofu, and it's a great alternative to cream cheese or whipping cream.
Each slice of this pie clocks in at around 175 calories per slice, meaning you can have a piece every night of the week without feeling guilty in the least bit. An added bonus of the tofu? It means that each slice of this pie has 8 grams of protein!
One final note: The vanilla pudding and pie filling is really important for this recipe. It thickens the filling slightly and really gives the filling lots of great vanilla flavor. Although I've only tried this recipe with vanilla, I'm guessing that chocolate, white chocolate, cheesecake or banana flavors would all be really delicious!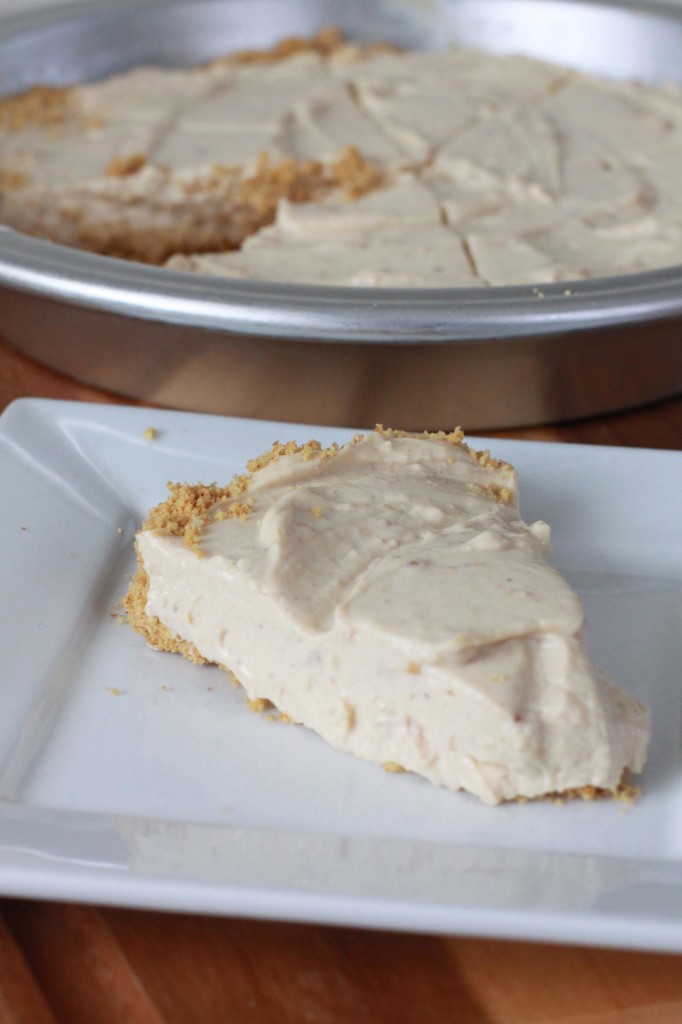 Healthier Peanut Butter Pie
Prep time:
Cook time:
Total time:
This peanut butter pie is a healthier version of one of my favorite desserts. A slice of this pie comes in at around 175 calories per slice, and thanks to a secret ingredient (tofu!) each slice contains 8 grams of protein, too.
Ingredients
Crust
1¼ cups graham cracker crumbs
1 tablespoon sugar
3 tablespoons butter, melted
Filling
2 (12 oz) containers silken firm tofu (make sure it is silken tofu for a creamy consistency)
⅔ cup creamy or chunky natural peanut butter
¼ cup sugar-free instant vanilla pudding mix (just the dry mix)
3 packets stevia or other sweetener of choice
1 teaspoon vanilla extract
1 teaspoon cinnamon
Instructions
Heat oven to 350°F. In medium bowl combine crust ingredients until well combined. Press mixture into an 8- or 9-inch round pie plate. Bake 10 minutes. Cool 10 minutes.
Meanwhile, in the bowl of a food processor, combine all the filling ingredients. Blend 2 to 3 minutes, scraping down the sides of the bowl as necessary, until smooth or nearly smooth. If you used chunky peanut butter, like I did, the mixture will not be completely smooth.
Pour mixture into prepared crust. Refrigerate at least 2 hours. Cut into 10 slices to serve.