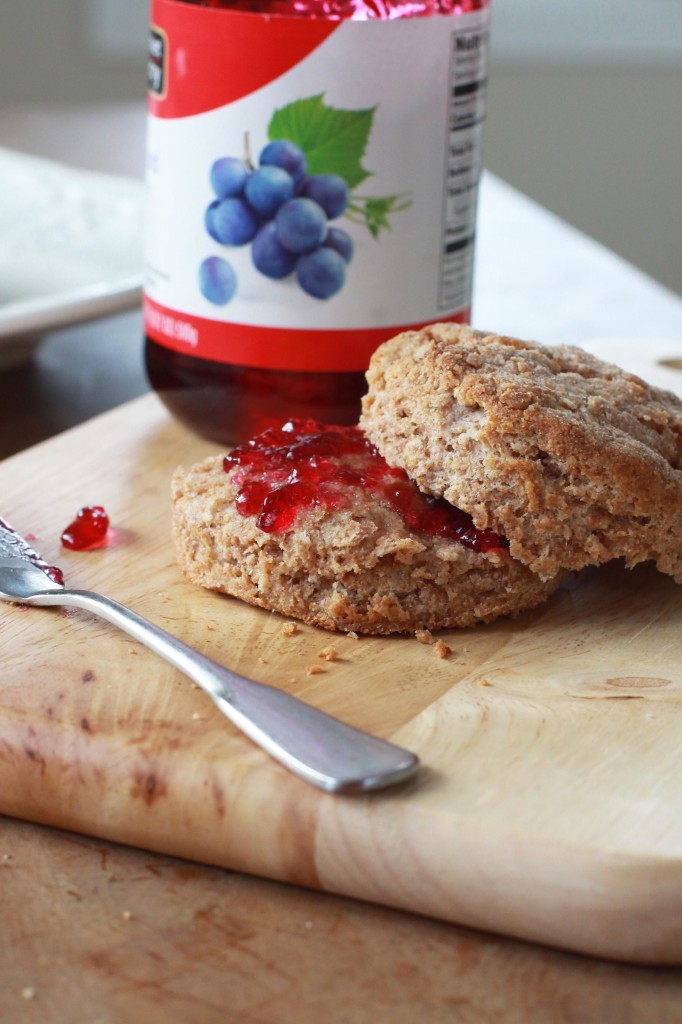 In our house, weekends are for taking a little extra time to make breakfast. I love waking up early (yes, we wake up early even on the weekend) and starting a pot of coffee on the stove top, getting out ingredients for homemade biscuits and spending an extra few minutes in the kitchen preparing breakfast.
Growing up, my mom made biscuits served with beef stew and it was always one of my favorite meals. Today, I usually make biscuits for breakfast on the weekends, paired with scrambled eggs and, if Joe is lucky, I'll make some bacon, too.
When Joe and I were first married, I made homemade biscuits for him one morning for breakfast. About half way through the first biscuit, he looked at me and said, "These biscuits are SO good. Where did you buy them?" When I told him I made them from scratch a look of disbelief came over his face. We still laugh about it today. My husband, who knew he was married to a food editor, in shock that I could make biscuits that delicious. Clearly, I had some work to do.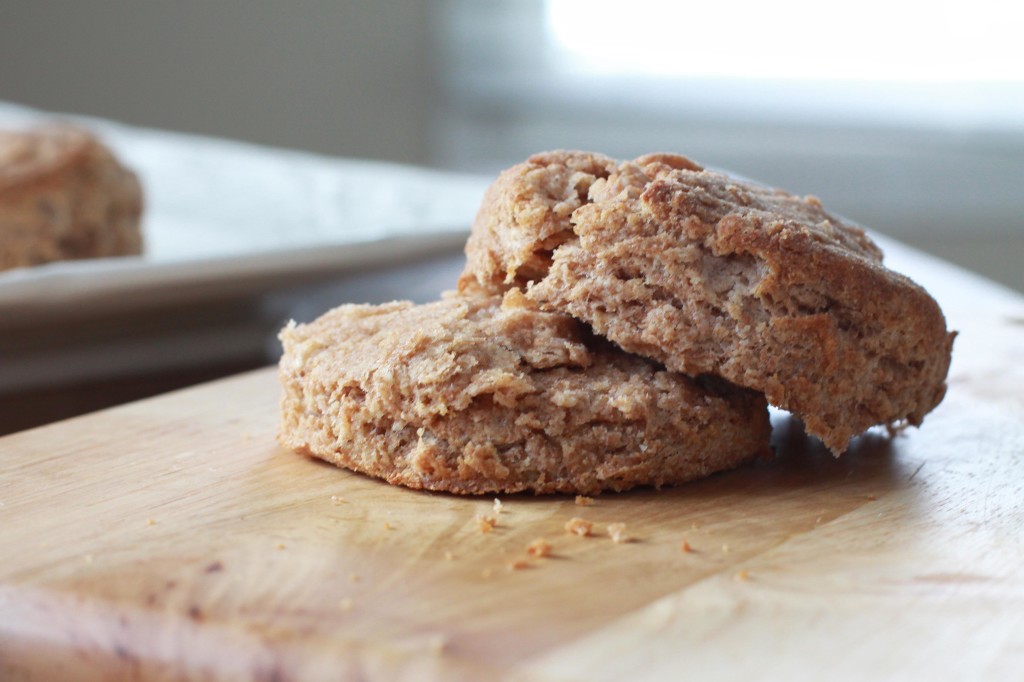 Sometimes, when I'm feeling a little guilty and want to make a breakfast that feels slightly more virtuous I'll make these biscuits 100% whole wheat. They're heartier and more dense than a traditional biscuit, but I love the rich, nutty flavor of the whole wheat flour. If you're looking for a biscuit that's more traditional, lighter and fluffier, I would suggest using 1/2 whole wheat flour and 1/2 all-purpose flour.
Whole Wheat Biscuits with Jam
Prep time:
Cook time:
Total time:
Ingredients
1½ cups whole wheat flour (if you like a lighter biscuit, swap half the whole wheat flour for all-purpose flour)
2 teaspoons baking powder
½ tablespoon brown sugar
½ teaspoon salt
6 tablespoons butter
½ cup plus 1 tablespoon milk (use 2% or whole milk)
Instructions
Heat oven to 450°F.
In medium mixing bowl, combine whole wheat flour, baking powder, sugar and salt until well combined.
Cut butter into small pieces. Use a fork or pastry blender to blend butter into flour until mixture resembles a coarse meal with some larger pieces of butter remaining.
Add milk to flour mixture and stir until just combined. Use your hands to bring dough together gently, lightly kneading dough just 2 to 3 times. Turn dough out onto floured surface and pat into a rectangle about ½ inch thick. Fold dough in half crosswise to make a double thickness of dough.
Use a 2½ to 3 inch biscuit cutter to cut two biscuits from dough. Re-shape dough and cut two more biscuits for a total of four biscuits.
Bake 13 to 15 minutes or until biscuits are flaky and golden brown. Serve with jam or butter.