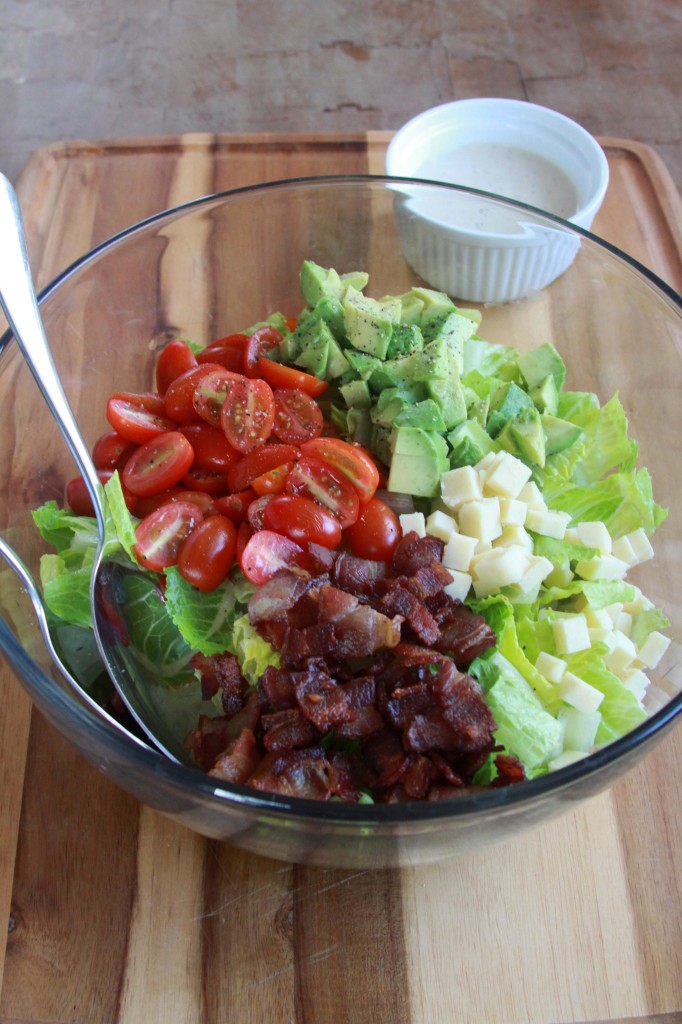 Lately Joe and I have been eating warm-weather foods despite our unseasonably cold temperatures. It's our way of willing summer to come sooner rather than later, and busting out of the monotony of cold weather eating. A few weeks ago we just decided to heck with it, let's bust out the grill and the salads and the smoothies and just start eating the way we do during the summer. Not only does it taste refreshing, but I seem to have forgotten just how easy it is to cook dinner when the grill is involved.
I've mentioned it before, but the most wildly popular recipe on Espresso and Cream is my Autumn Chopped Salad. I guess you could call this salad a follow-up to that recipe with a fresh summer twist. It's not a diet salad by any means, it's just plain old delicious. I tend to pride myself on being able to turn people who hate salad into people who love salad with recipes like this.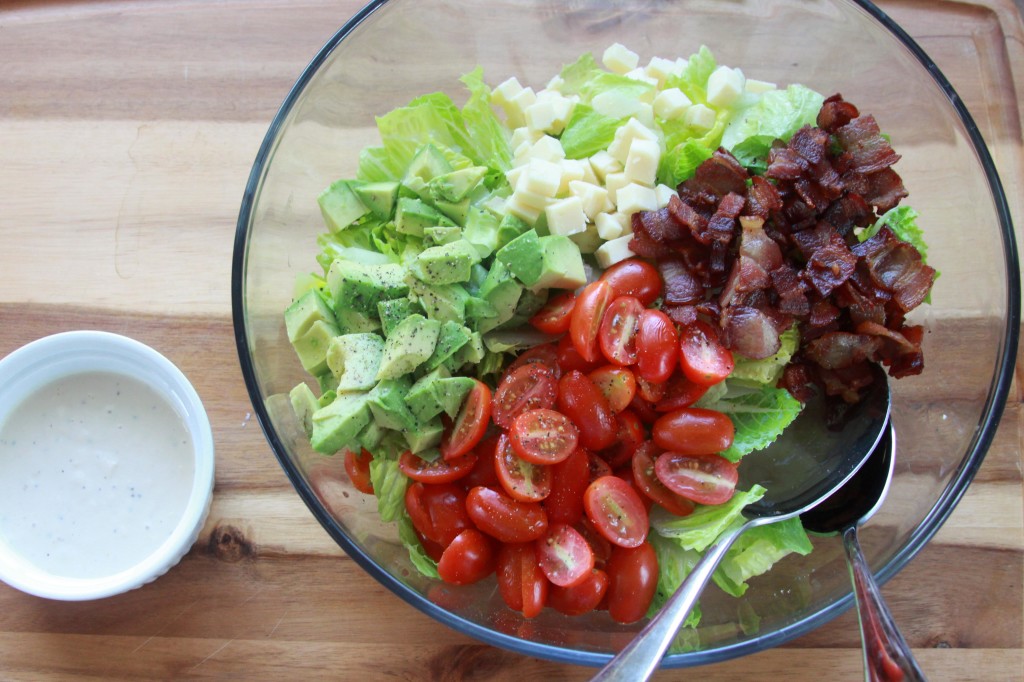 Crisp lettuce pairs perfectly with salty bacon and super sharp cheddar cheese, creamy avocados and juicy cherry tomatoes. Even if the weather never gets any warmer (and I have my doubts) I'll have this salad to remind me of what summer feels like.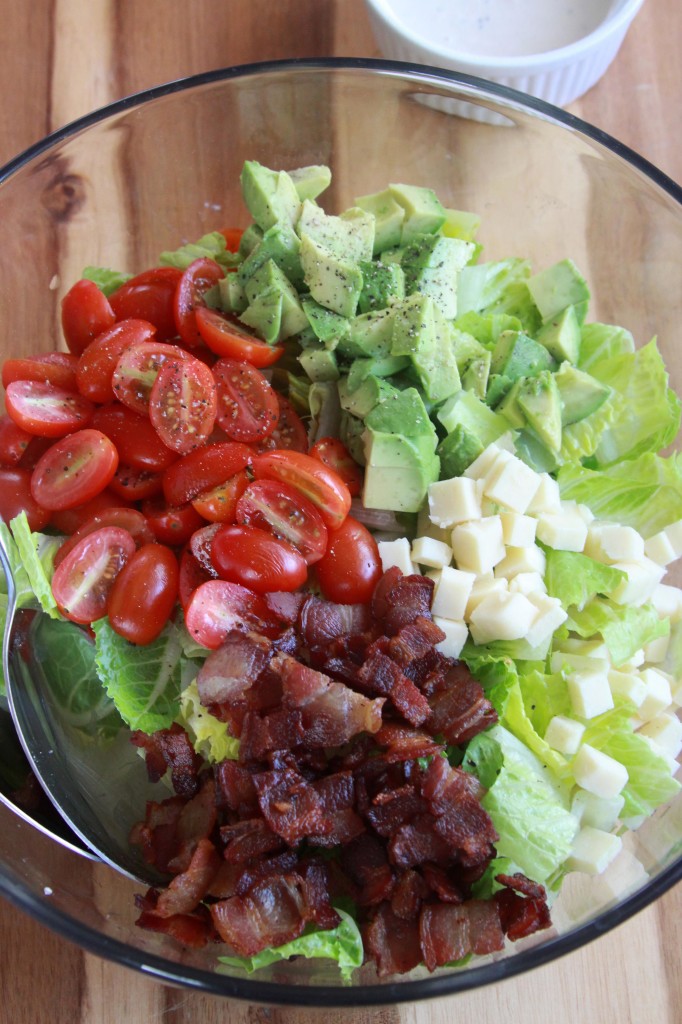 BLT Summer Chopped Salad
Serves:
2 to 3 entree, 4 to 6 side
This is an adaptation of one of the most popular recipes on the site, my
Autumn Chopped Salad
. If you're looking for a fresh, summer salad that works as a side dish or entree, this is your answer. It's easy to pull together and packed with flavor. I guarantee it can make even the biggest salad-hater into a salad-lover.
Ingredients
6 to 7 cups chopped Romaine lettuce
6 strips bacon, crisp-cooked and crumbled
1 cup halved cherry or grape tomatoes
1 medium avocado, chopped
2 oz extra sharp white cheddar cheese, cut into small cubes
⅓ cup poppy seed dressing
¼ cup balsamic vinaigrette
Instructions
In large bowl, combine the lettuce, bacon, tomatoes, avocado and cheddar cheese.
In small bowl, stir together the poppy seed dressing and balsamic vinaigrette and drizzle over salad. Toss to coat. Serve immediately.