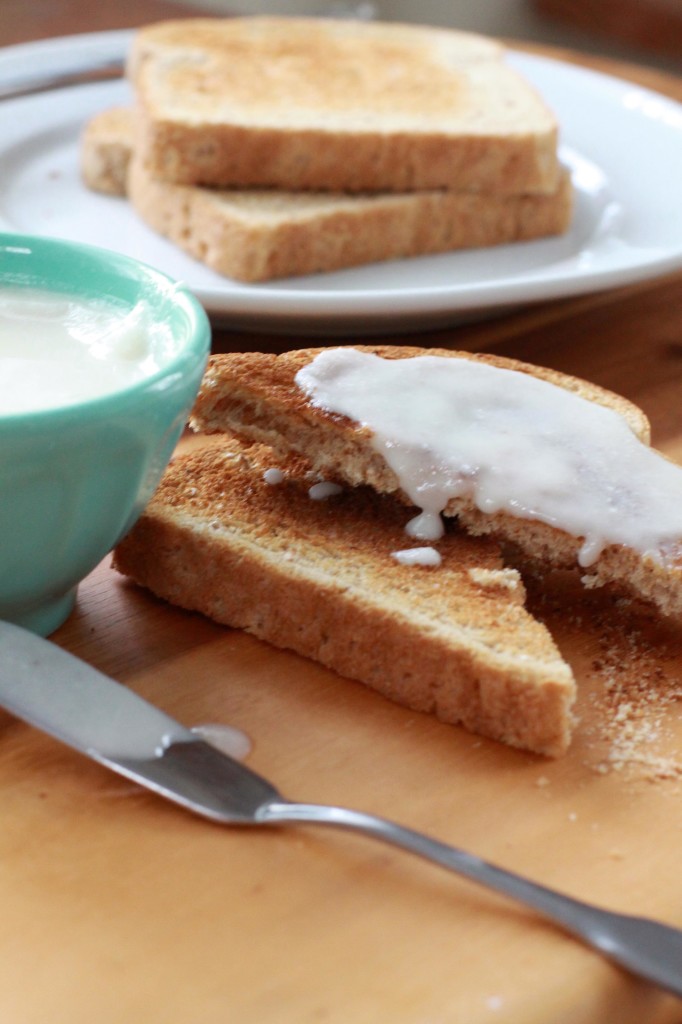 I go in waves with all things homemade. Deep down inside, I love making everything by scratch. If I had the time, I would make my bread and my peanut butter and my pasta by scratch every week. Tonight I had a little extra time in the kitchen, so I made enchiladas with homemade flour tortillas and homemade enchilada sauce and I felt so accomplished knowing that I could name every ingredient in the food we were eating.
But if I'm being honest with myself, I just don't have the time or energy to make everything from scratch all the time, no matter how much I might like to do so. My time is worth a lot, and I try to strike a healthy balance. Sometimes I go weeks on end making hummus by scratch or making my own peanut butter. Other times I simply find it worth it to purchase those items from the store.
The only time I regularly make things my scratch is when it's vastly cheaper. I just can't resist saving a little money and learning a new kitchen skill. I'm a big fan of coconut butter (not to be confused with coconut oil or coconut milk) which has a creamy, melty texture and great coconut flavor. But buying coconut butter can be pricey, so I set out to make it myself. I'm not sure what took me so long! I just had to share how easy it is to make coconut butter at home.
Because I prefer a little sweetness, I added some sugar to the recipe below, though you certainly don't need it for the recipe to work. Since I'm not a huge jam or preserves person, I find that this coconut butter is a great substitute. It's slightly sweet, creamy and tastes great on toast or drizzled on a morning bowl of oatmeal. The coconut butter will get hard at room temperature (especially in the winter when it's colder in the house) but you can bring it back to spreading consistency by putting it in the microwave for a few seconds before you use it!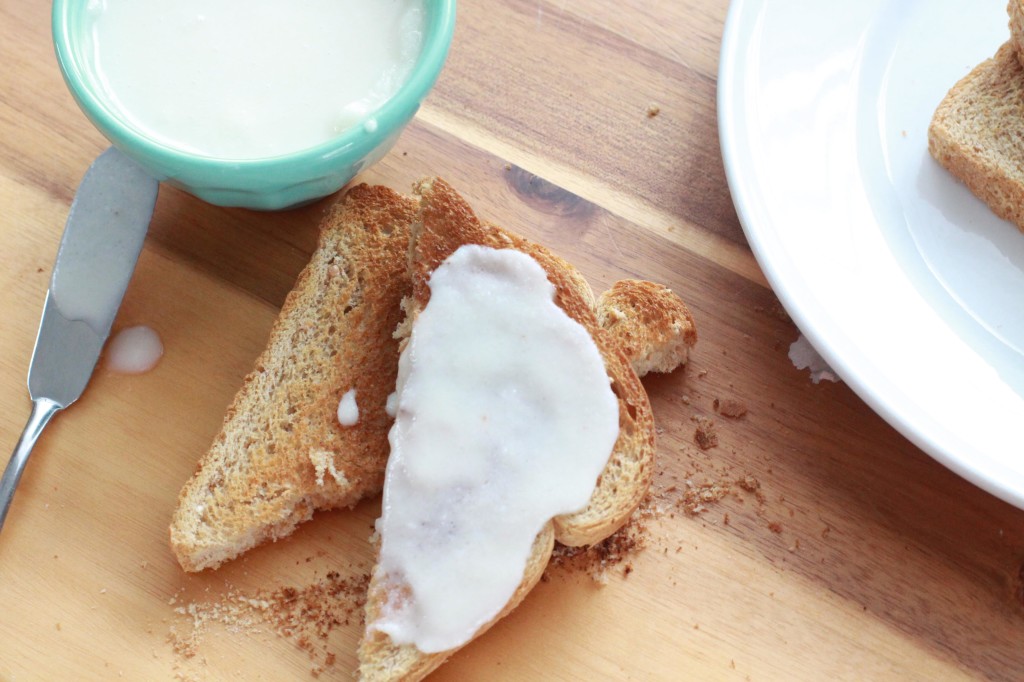 Homemade Vanilla Coconut Butter
This recipe is an adaptation of a recipe by Ashley from Edible Perspective, which I found on Food52. You can find her recipe
here
. It's incredibly versatile and I can see myself making lots of variations of this basic recipe. The sugar isn't necessary in this recipe, but I like the sweetness it adds and the way it brings out the coconut and vanilla flavors.
Ingredients
2 cups unsweetened coconut
1 teaspoon high-quality vanilla
2 teaspoon sugar
Instructions
Place all the ingredients together in the bowl of a large food processor. Blend 3 to 5 minutes or until smooth and creamy. Coconut butter will get hard in cooler temperatures. To soften, microwave 20 to 30 seconds or until desired consistency for spreading on toast.