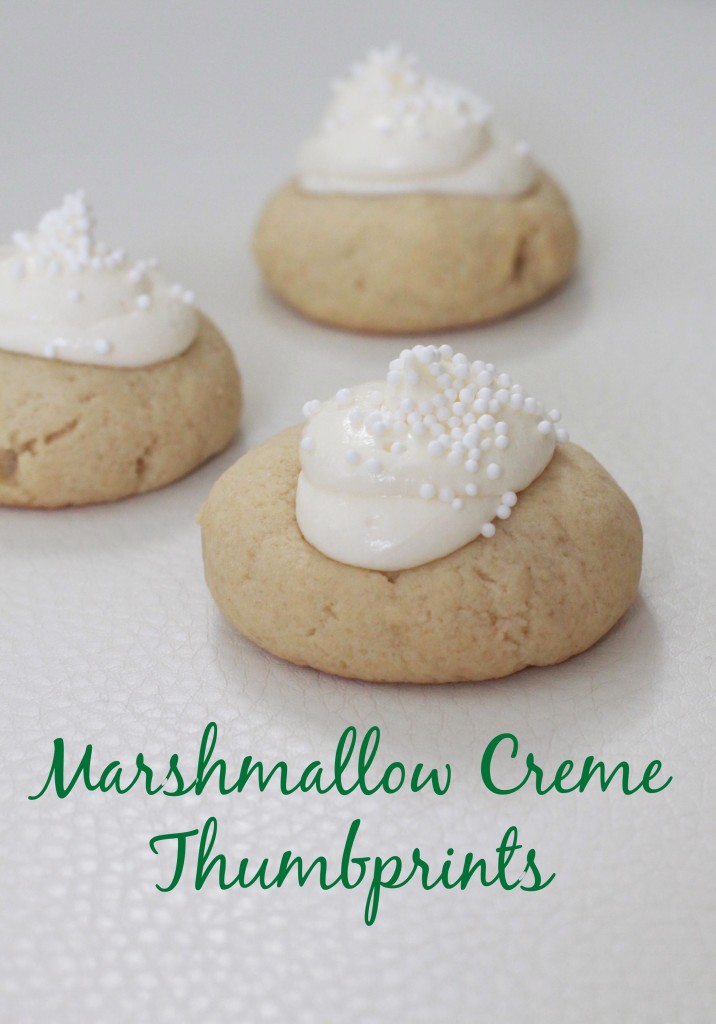 This weekend the weather finally warmed up a bit! Okay, so when I say it warmed up, I mean the high was in the 20's instead of -2, but you would be amazed at how warm 20 degrees feels after a week of weather in the negatives! The warmer weather meant that I wanted to get out and about rather than hibernate in my house, so Joe and I decided to bring cookies to our neighbors, along with a Christmas card. Many of our neighbors are older individuals, so we rarely see them outside during the winter months. We didn't meet half our neighbors until April/May of this year!
Lately I've been obsessed with white cookies. I know that colorful cookies tend to be the thing to make this time of year, but something about all white cookies with various textures just makes me incredibly happy. Plus, how fancy and sophisticated do these cookies look?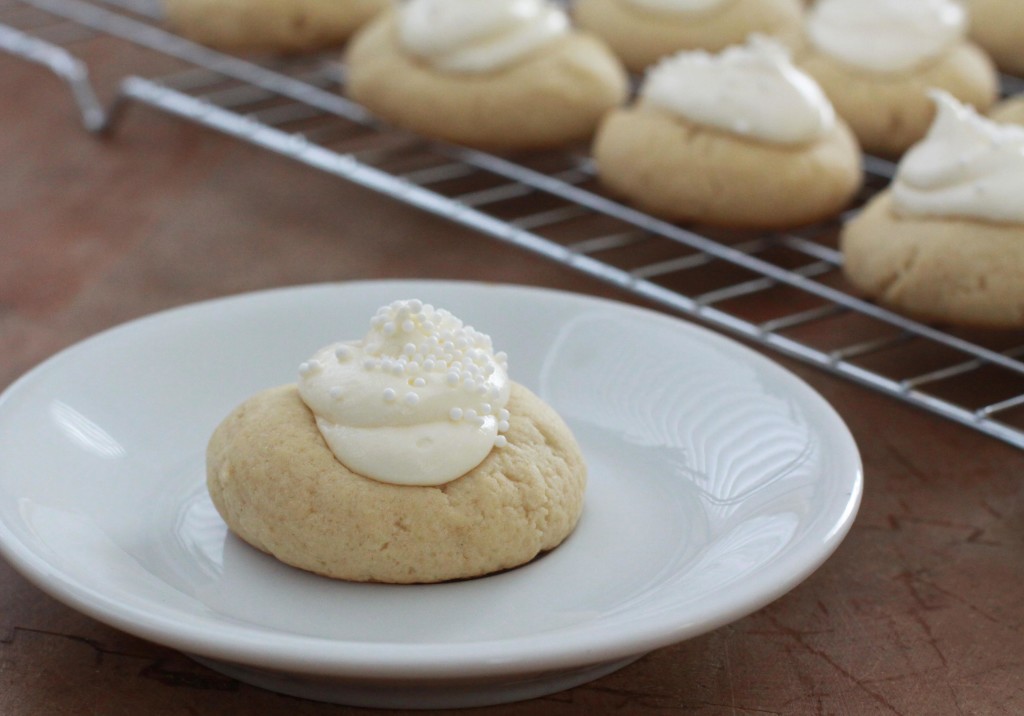 I updated the classic thumbprint in a couple ways. First, I added cream cheese to the dough to give these cookies a smooth, dense texture. Second, instead of filling them with jam or lemon curd or something more expected, I used a homemade marshmallow creme buttercream mixture that is out-of-this-world delicious. The marshmallow flavor is subtle, but certainly still noticeable. If you want the flavor to shine a little more, leave out the vanilla/almond extract, which tends to cover up the marshmallow flavor a bit.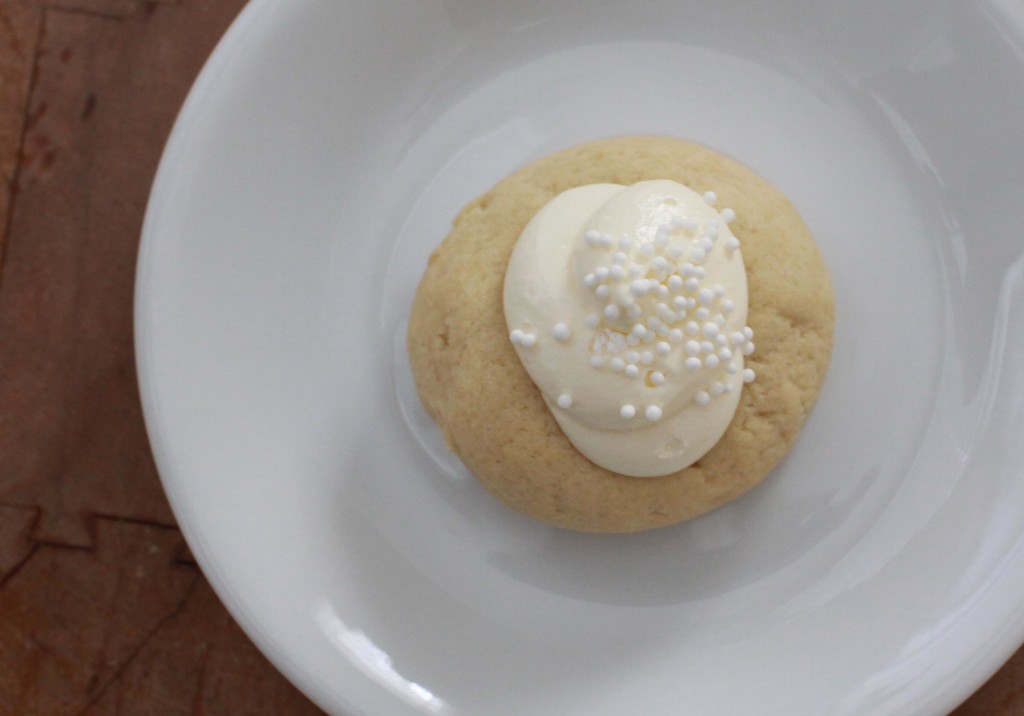 Marshmallow Creme Thumbprint Cookies
Makes 24 cookies
Ingredients
Cookies
6 tablespoons butter, softened
2 oz cream cheese, softened
1/4 cup brown sugar
1/4 cup sugar
2 egg yolks
1 teaspoon vanilla or almond extract
1 1/2 cups flour
Filling
1 cup marshmallow creme
1 stick butter, softened
1 teaspoon vanilla or almond extract
1/4 teaspoon salt
1 1/2 cups powdered sugar
Directions
Heat oven to 375F. Line baking sheet with parchment paper or nonstick baking mat (Silpat). Set aside.
In medium mixing bowl, beat together the butter and cream cheese until smooth. Beat in the sugars until fluffy. Beat in the egg yolks and vanilla until just combined, followed by the flour. Roll dough into 24 balls (about 1 inch in diameter) and place 1-inch apart on baking sheet. Press index finger into the center of each cookie to make a deep indentation.
Bake cookies 10 minutes or until just barely golden brown around edges. Cool 5 minutes on baking sheet. Cool completely on wire cooling rack.
Meanwhile, in medium mixing bowl, beat together the marshmallow creme and butter until smooth. Beat in the extract, salt and powdered sugar until well combined and smooth. Pipe some of the filling into the center of each cookie. Garnish with sprinkles, if desired.
Happy Baking!
Madison