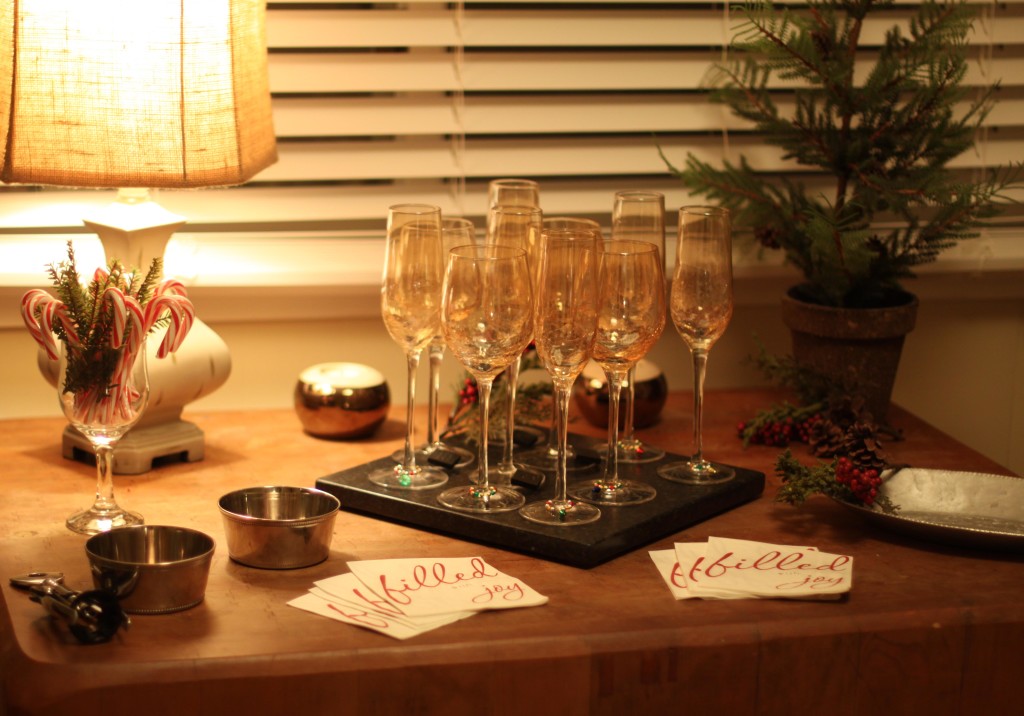 Sunday night we hosted a Christmas open house! It wasn't anything big or elaborate, but I'm incredibly thankful that my momma, the woman with an eye for design and entertaining, made the trip up to help prepare for our party. I can always manage on the food front, but I'll be honest, I always feel much more relaxed when my mom is around to help with decorating and setting things up in just the right way.
Also! We brought Pippa home last Friday. Two days into living with us and she was already the star of her first party. Okay, well she mainly did a lot of sleeping and relaxing and lounging in the arms of our guests. How cute is the picture below with Nick and Cindy? It's a bit blurry, but I had to share.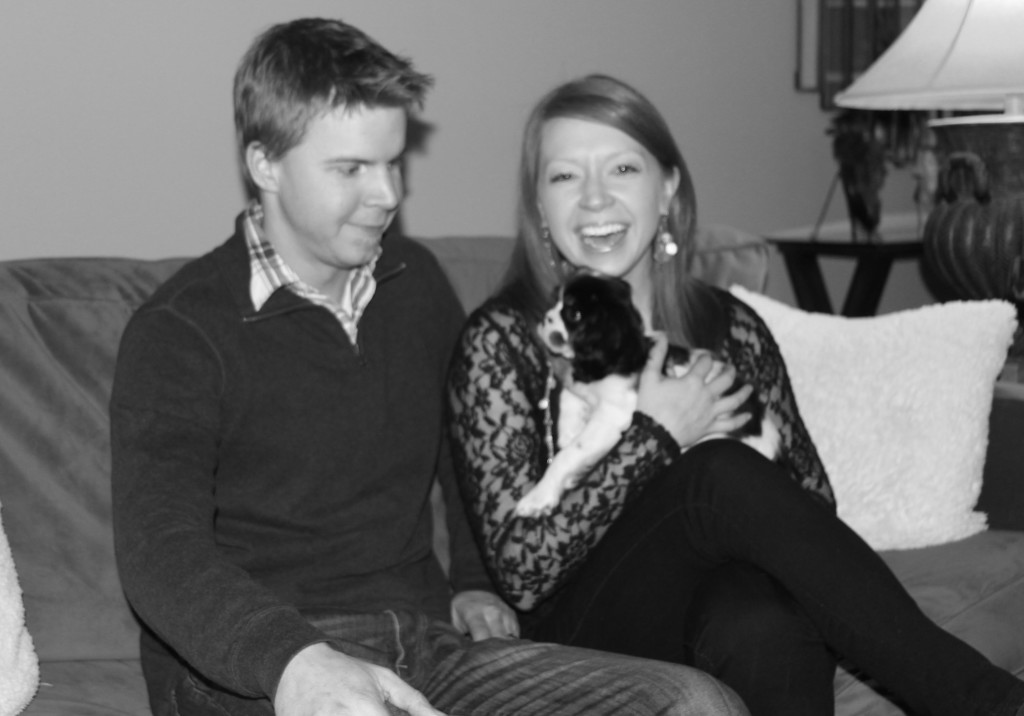 Also, I'm gladly accepting any and all advice on training a puppy! Little miss Pippa was a rockstar in her crate the first three nights, but she turned the corner with 1 1/2 hours of barking between the hours of 10:30 and 12. She's mastered a few commands very quickly, like "sit" and "kennel up" thanks to watching Nutmeg, who I'm convinced is the world's most patient dog with kids, people and puppies.
If you have any books, websites or just personal advice that you want to pass along, I will eat it right up!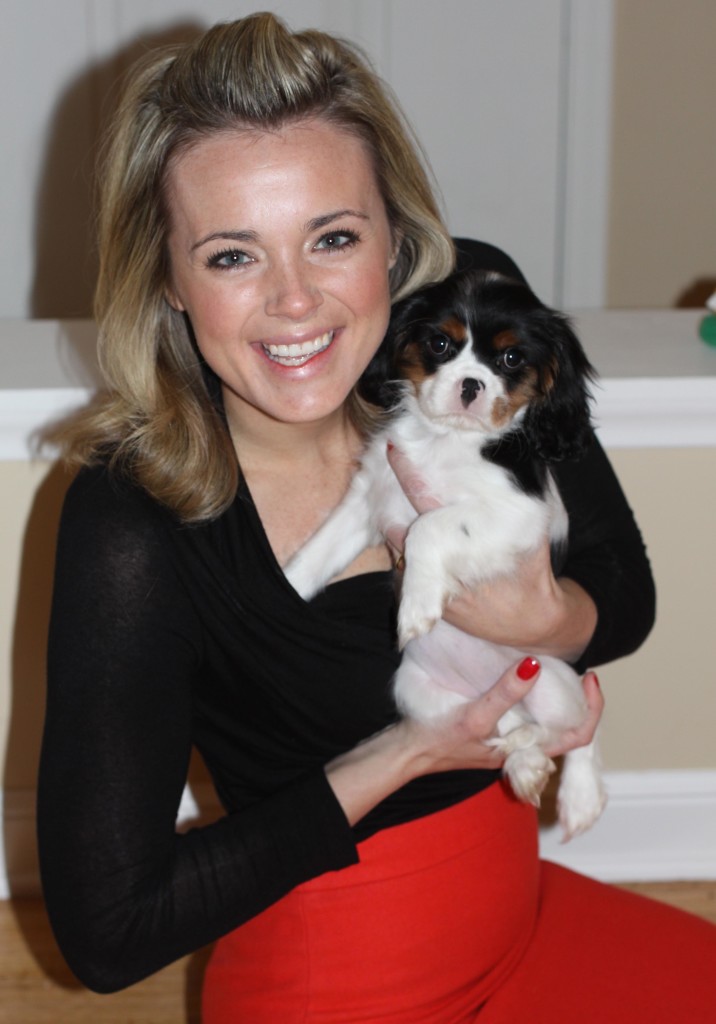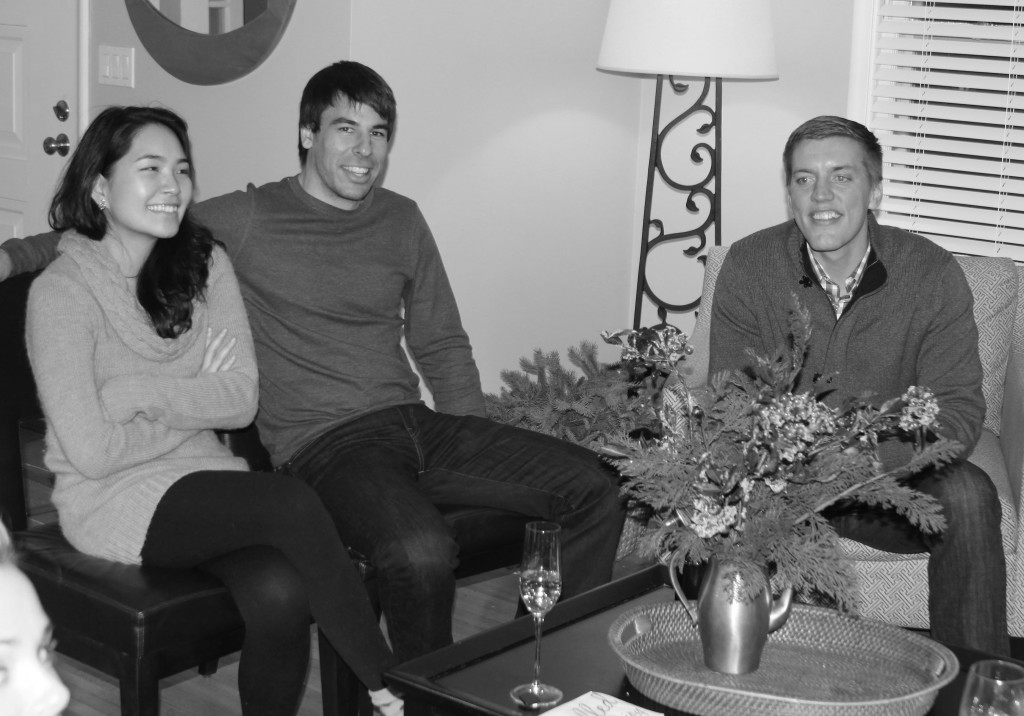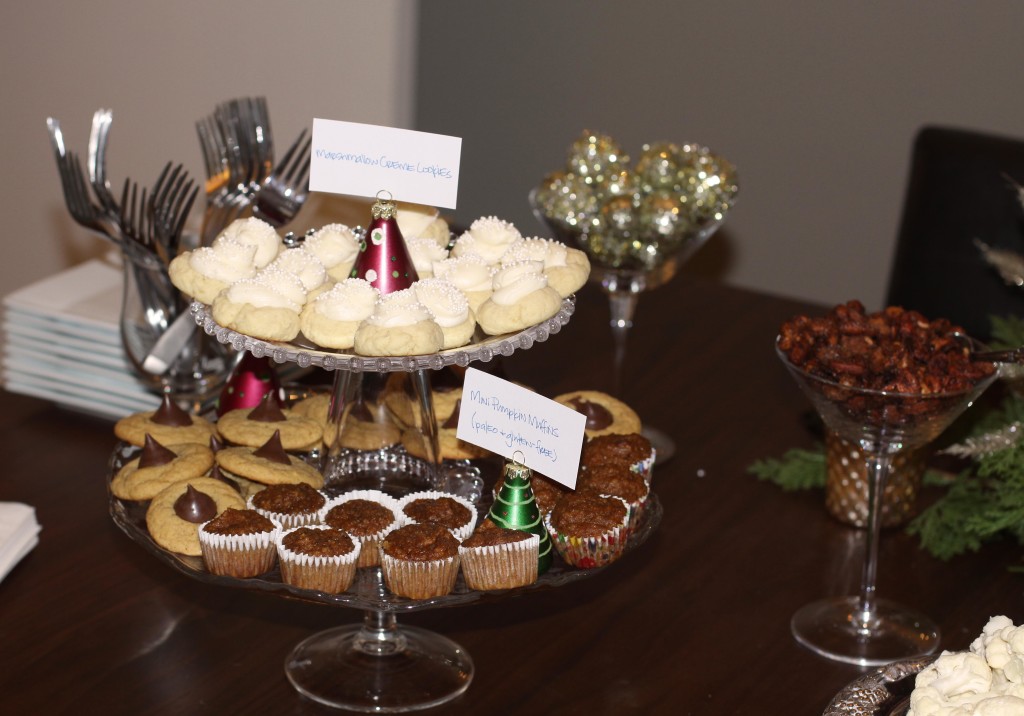 Madison