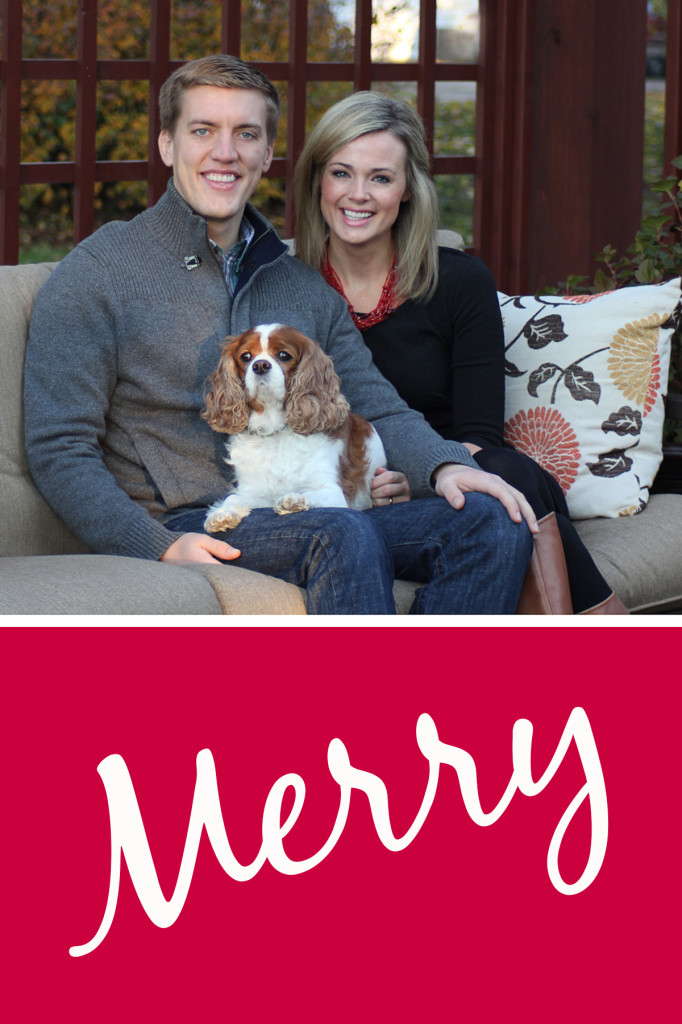 If you're anything like me, chances are you love Christmas cards. I think sending Christmas cards is one of my favorite traditions this time of year, along with receiving cards from friends and loved ones. It's always so fun to check the mail during the month of December!
Since Joe and I have been married, I've used various card services (like Pinhole Press, Tiny Prints and Minted) to create our Christmas cards. It's easy and the cards are beautiful, so what's not to love? Hmm… maybe the price?
This year Minted seems to be all the rage. Has anyone else noticed all the blog posts about their site? I got sucked in while designing a card on Minted and was super pleased with the final design. But when I went to check out I couldn't stomach the idea of paying nearly $2/card. We send out a lot of Christmas cards each year, so shelling out that much per card resulted in a hefty chunk of change. In the name of being thrifty (who am I?) I decided that I could easily create my own card modeled after a Minted design with a couple hours an limited Photoshop skills.
After a few attempts, I finally landed on something that I was really pleased with! I printed a sample at Target to make sure I liked the way the finished product looked, and then took advantage of a Cyber Monday deal with Target Photo and had 150 prints sent to my house.The total cost? About $30. Crazy, right?
Have you designed your own Christmas cards? Or do you prefer buying them and having it over and done with?

Madison