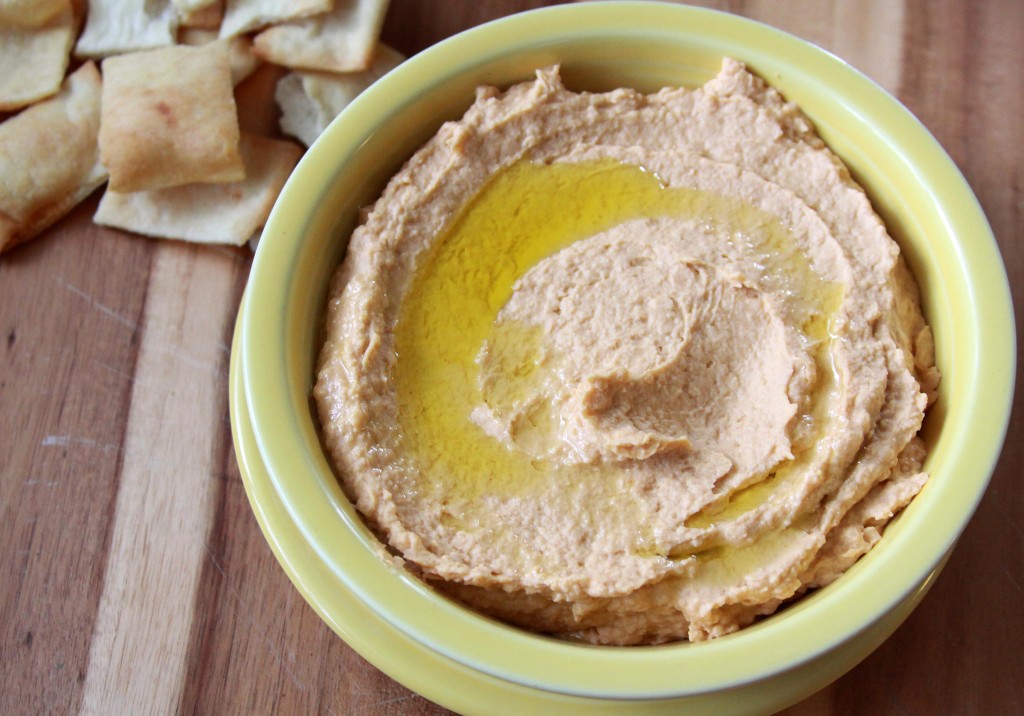 Being a vegetarian, I consume a lot of hummus. It's a great source of protein and makes a super healthy dip to enjoy while watching football games on Saturday and Sunday afternoons. It's no secret that I slather hummus on everything from sandwiches to veggies to pizza.
I've known that making hummus at home is easy for a long time, and I've even made a couple batches of hummus in the past, but I never got into the habit of regularly making it at home from week to week. Instead, I would shell out a lot of money for hummus at the grocery store. I think what deterred me was the fact that most good hummus recipes called for the inclusion of tahini, or sesame seed paste, in order to get the taste and texture achieved by store brands. And since a jar of tahini can be a little pricier (on par with a nice jar of almond butter) I thought it seemed silly to buy a jar just to use a couple tablespoons in a recipe for hummus. I didn't really take the time to think about the fact that a single jar of tahini could last me weeks of not months.
For the past couple months, I've been making it a weekly routine to whip up a batch of hummus for the week. It's much less expensive than buying it at the store and the results are delicious. Plus, I love being able to customize the hummus I make and control what ingredients are put into the mix. This recipe has been in heavy rotation at our house, and I think the addition of buffalo wing sauce really punches up the flavor. It's not so much that you're overwhelmed with buffalo flavor, just enough to add a little heat. Of course, you could leave out the buffalo sauce and sub a little bit of extra olive oil and water instead.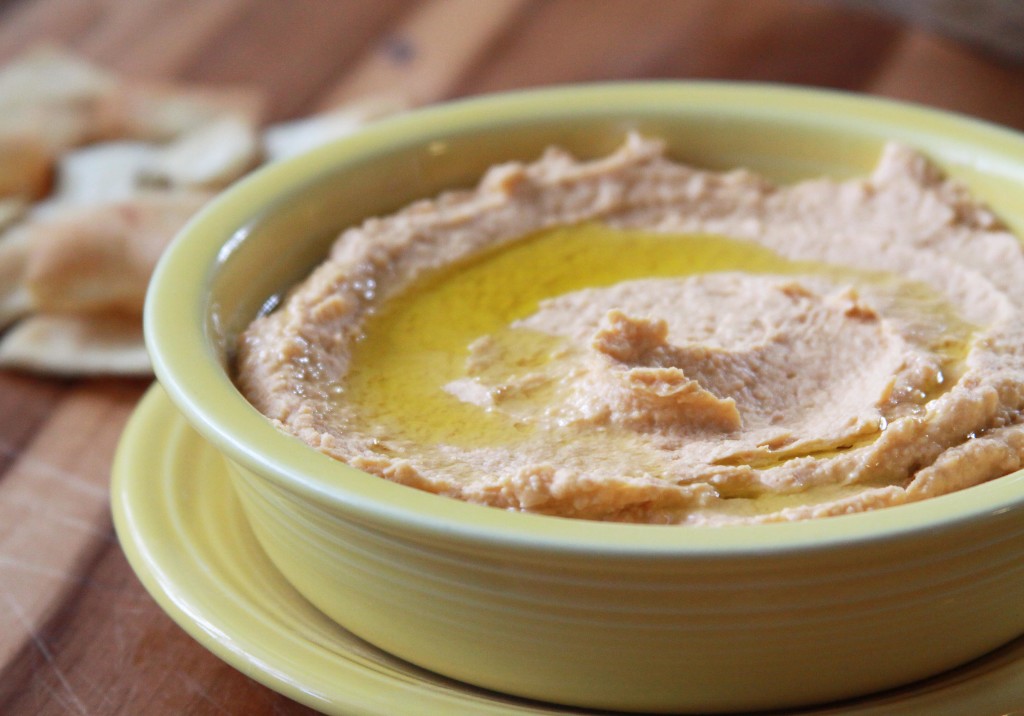 Buffalo Hummus
Ingredients
*2 cans (15 oz each) chickpeas (garbanzo beans), rinsed and drained
*1/4 cup buffalo wing sauce
*2 tablespoons olive oil
*2 tablespoons tahini (sesame seed paste)
*1 to 2 tablespoons water to thin, if necessary/desired
*1/2 to 1 tsp. salt (taste at 1/2 teaspoon and add more salt if desired)
*1/2 teaspoon paprika
*1 clove garlic, peeled and chopped
Directions
*Combine all the above ingredients together in a food processor and process 2 to 3 minutes, scraping down the sides of bowl as necessary, until hummus is smooth and well blended. If desired, you can add 1 to 2 tablespoons water to thin the hummus a bit, or omit the water completely for a thicker hummus. Transfer to a plastic storage container to store. Store in refrigerator.
Happy Cooking!
Madison