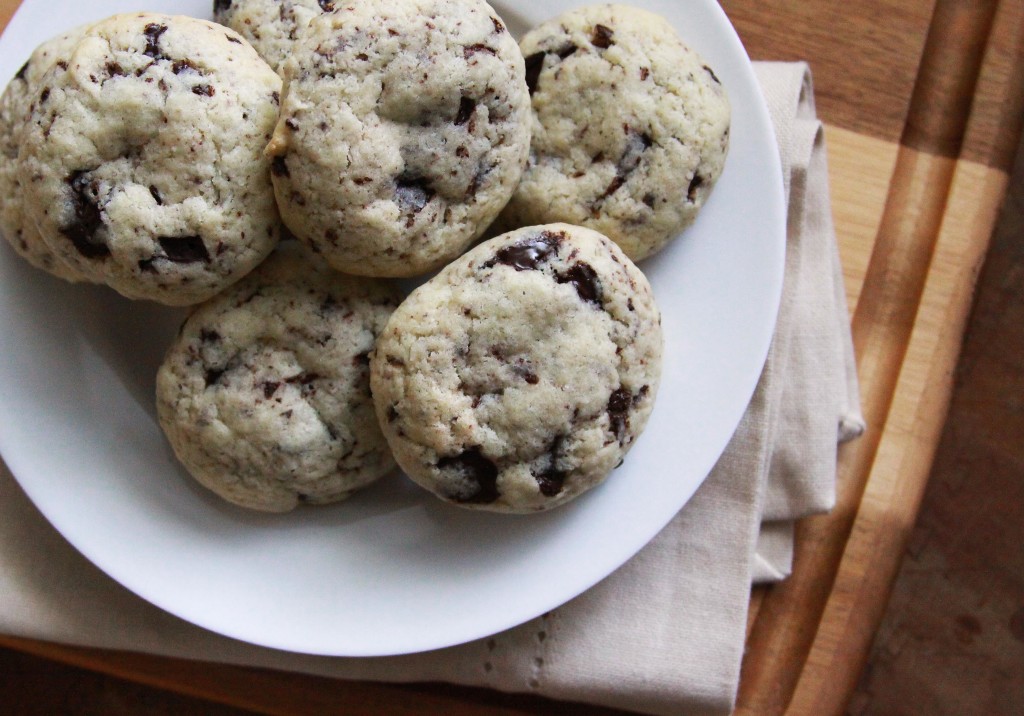 These cookies were almost the death of me. I kid you not, having to make and photograph them 4 times really tested my commitment to this recipe. But I guess issues with your memory card and card reader will test almost anyone.
Since I work in food for a living and spend a lot of time in the kitchen each day, developing, testing and re-testing recipes until they reach perfection, it's rare for me to spend that same amount of time testing and re-testing recipes at home. Although there is a lot of value in testing a recipe three or even four times, I just don't have that kind of time or resources to devote to the recipes I put on Espresso and Cream. Usually, if I can't get a recipe down by the second try, I abort the mission and go with something else. That's just real life for ya.
But these cookies. They were too good not to share. I loved them from first bite, my hubby loved them, too, as did our friends, which is why I couldn't let something like a faulty card reader and some technology flukes get in the way of shring the recipe.
Over the course of making them and re-making them, they changed quite a bit. Finally, on the fourth try, I think I found my favorite version yet. And they happen to be the easiest version as well. This recipe doesn't make a very large batch of cookies, just 10 small cookies or 5 large cookies. Enough to feed to a small group or to have around for a few days when split between two people.
The texture of these cookies is all thanks to the unsweetened finely shredded coconut. I found mine at Whole Foods, but I'm sure other specialty stores or co-ops have it as well. Please don't use sweetened coconut that you find at most traditional grocery stores. The texture is much different (way more moisture) and the pieces of coconut are larger. Perhaps it would work just as well, but I wouldn't be able to guarantee it, so proceed at your own risk. These puffy little cakey cookies store well and taste just as good the second and third days after you make them.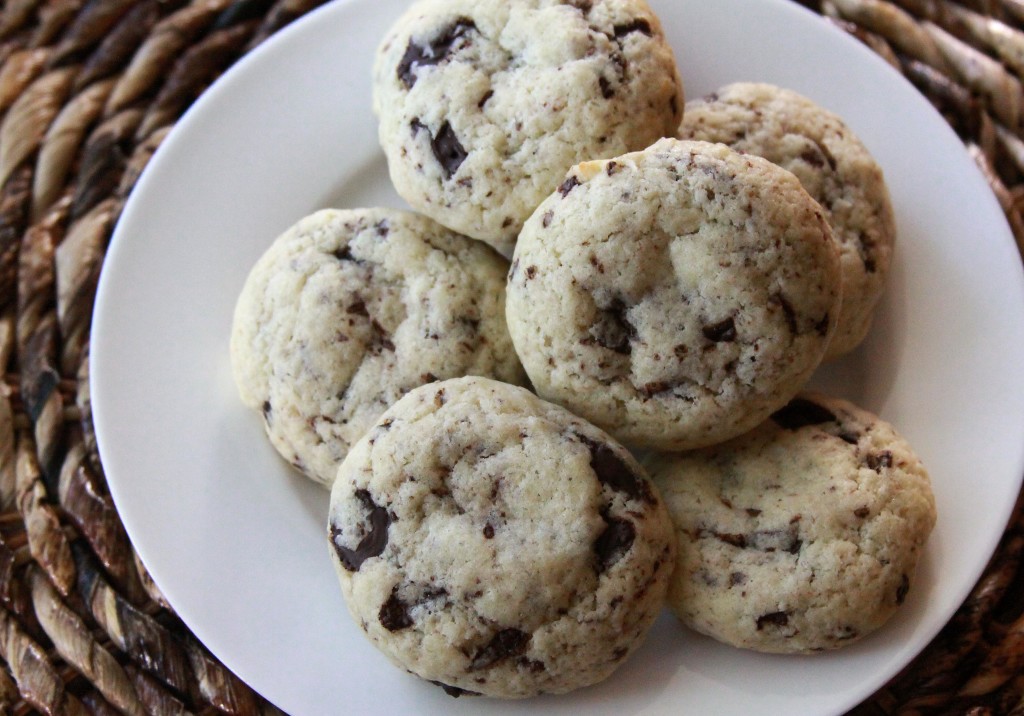 Coconut Dark Chocolate Macaroon Cookies
Makes 10 cookies
Ingredients
*3/4 cup flour
*1/4 teaspoon baking soda
*1/4 teaspoon baking powder
*1/4 teaspoon salt
*4 tablespoons butter, melted
*2/3 cup sugar
*1/2 teaspoon vanilla extract
*1/2 teaspoon almond extract
*1 egg
*1/2 cup finely shredded unsweetened coconut (I buy mine at Whole Foods)
*2 oz chopped dark chocolate
Directions
1. Heat oven to 375F. Line a baking sheet with a nonstick baking mat (Silpat) or parchment paper. Set aside.
2. In large bowl, combine flour, baking soda, baking powder and salt until well combined. In second bowl, stir together the melted butter and sugar until smooth. Stir in the vanilla and almond extracts and egg until well combined. Add wet ingredients to dry ingredients and stir untli just combined. Stir in the coconut and dark chocolate until combined.
3. Roll cookie dough between hands (it will be slightly wet) to form 10 balls. Place balls on baking sheet and bake 10 to 12 minutes or until cookies are just lightly golden brown around edges and puffed up. Cool 2 minutes on baking sheet. Transfer to wire rack to cool completely.
Happy Baking!
Madison