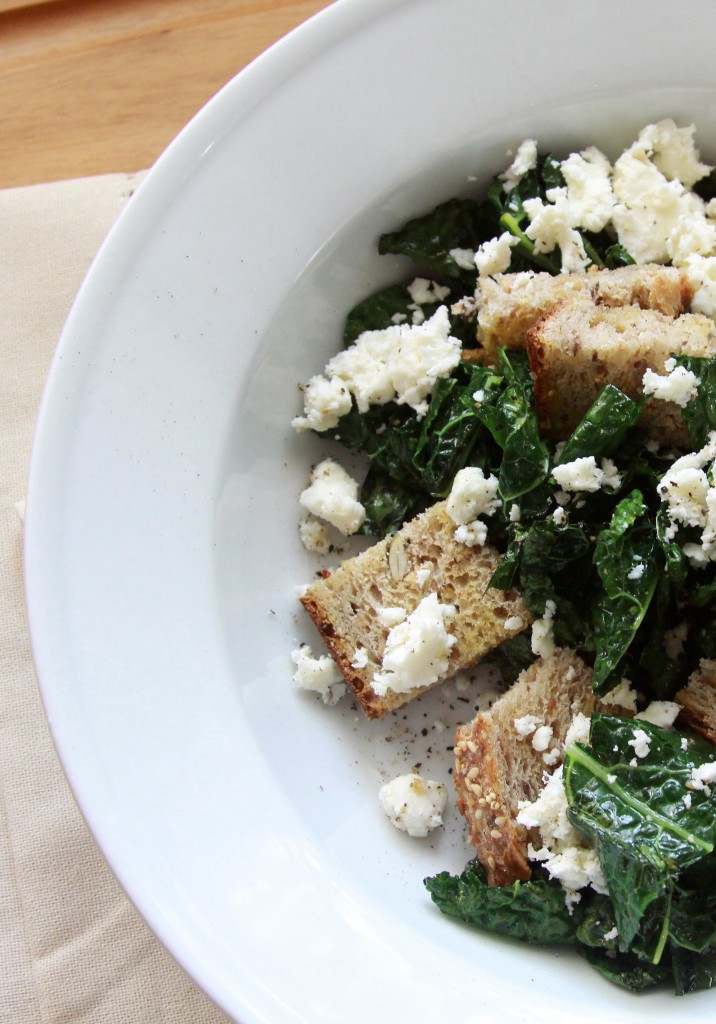 Let's take a little break from talking about all things travel and talk a bit about food. Since, you know, this is supposed to be a food blog. I think I mentioned that I was heavily influenced by the food we enjoyed while in Tuscany, right? Well in case you missed that tidbit, I was totally enamored with the food we ate in this amazing region of Italy. Actually, I was really surprised at how different the food was as we traveled throughout the country. I naively believed that the cuisine would be very similar everywhere we went. And while there are a lot of similarities from region to region, each place we visited was very distinct.
Joe and I both agreed that the hearty, earthy and complex flavors we tasted in Tuscany were our favorite. I fell head-over-heels for ribolita (a bread, bean and vegetable stew) and the heavy use of spices like rosemary and thyme. While we were at our wine class we learned that many times the types of cuisine present in an are were influenced by the types of wine native to that area. The rich, earthy flavors found in Tuscan cooking perfectly compliment the Chianti and Brunello wines grown in the region. Those Italians know what they're doing!
Ever since I returned home, I've been pulled to earthier flavor profiles and simple, yet tasty dishes that are heavy on the crusty bread. I can't get enough of that stuff! After returning from Italy, I also had a renewed commitment to cooking with high quality ingredients. Maybe that's why I shopped entirely at Whole Foods for our groceries this week? Good thing I did because I was able to pick up two bunches of this beautiful Tuscan kale for only $4!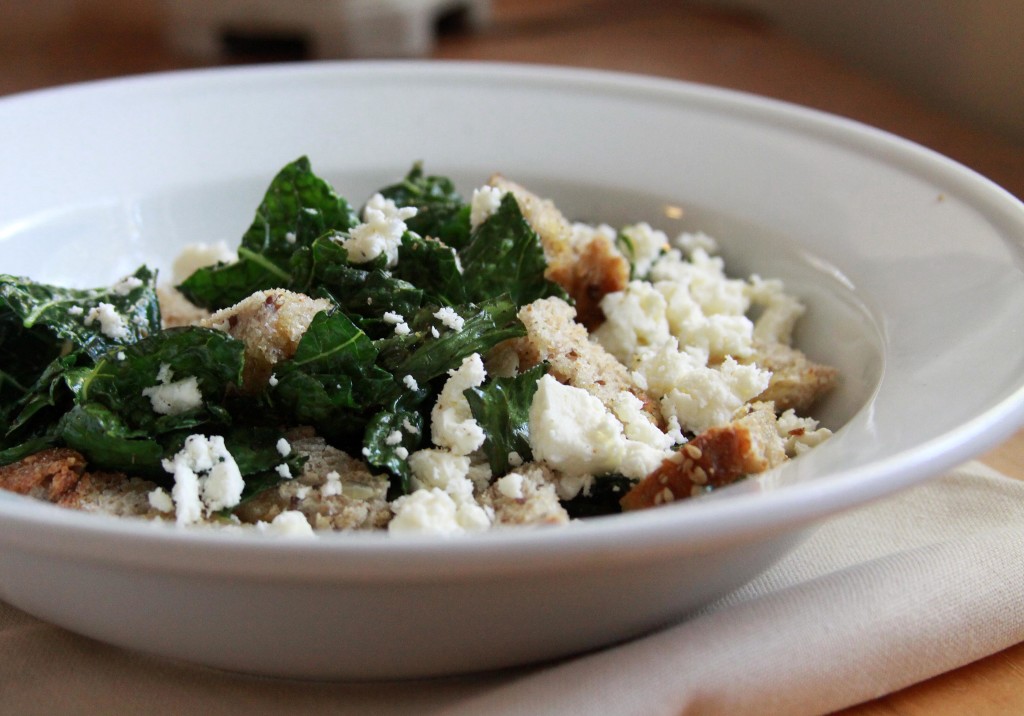 Prior to my trip to Whole Foods I had been unable to find Tuscan kale (also known as lacinato kale) at the local grocery stores. The leaves of this type of kale are flat rather than ruffled. I really love that there are fewer ribs in this type of kale, meaning you only have to remove the center rib in the kale before cooking. If you can get your hands on this variety, I would highly recommend it.
As for this salad, it's about as simple as you can get. The kale is seasoned and sauteed in a skillet, then tossed with toasted bread cubes drizzled in olive oil and topped with feta cheese. It's not directly inspired by any dish we ate while on vacation, but the flavor profile is heavily influenced by our trip, and the dish is ultra satisfying. I've enjoyed it for dinner twice already this week!
Tuscan Kale Salad with Feta
Makes 1 meal-sized serving
Ingredients
2 1/2 cups Tuscan kale (aka lacinato kale, which I got at Whole Foods), ribs removed and chopped roughly
1 tablespoon olive oil, divided
1/4 teaspoon salt
Pinch of dried thyme and rosemary
1 thick slice whole grain crusty bread, toasted and cut into cubes
1 oz feta cheese, crumbled
Directions
In large skillet over medium heat, combine the kale and 1/2 tablespoon of the olive oil, the salt and thyme and rosemary. Use your hands to work the oil into the kale to coat completely. Cook, stirring frequently, 4 to 6 minutes or until kale is softened and slightly crunchy around the edges. Remove from heat.
Drizzle remaining 1/2 tablespoon olive oil over bread cubes. Add bread cubes to skillet and toss to combine. Transfer to bowl. Top with the cheese. Serve immediately.
Happy Cooking!
Madison