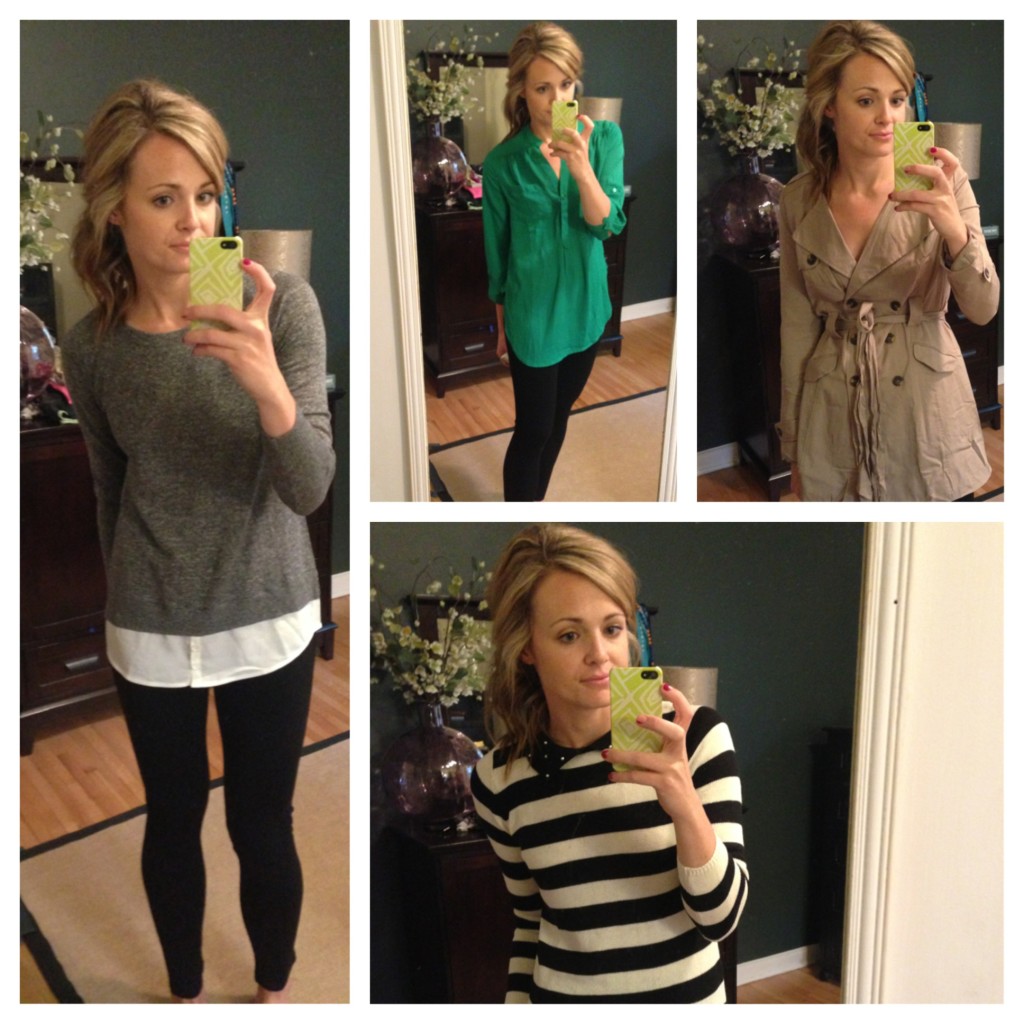 Right before we left for our trip to Italy, I received my latest box of Stitch Fix goodies. Perfect timing, right? I was even more excited about the fact that this was the best box I've received yet! I fell in love with three out of the five items that were sent my way, which I would consider a big win.
Since the weather is starting to get cool around these parts, I was also excited that the items I was sent were geared toward the changing temperatures and seasons. The photos above show what I was sent this month. Three tops (grey, green and black/white striped) a pair of black legging/skinny pants by Sanctuary (pictured in all of the photos) and a very ill-fitting trench coat.
When I first saw the black pants I was a little skeptical about them. They were a little more expensive (in the $80 range, I believe) but once I put them on, I was totally sold. They fit great, are super comfortable and have detailing that makes them look more like pants than leggings. However, I think I'll still choose to wear them with tops that are plenty long. And I can't wait to pair them with brown boots for fall! I put these pants to use right away and wore them on the plane to Italy the next day. They were the perfect choice since they were comfortable enough to feel like sweat pants but looked more put together when paired with flats and a cute top.
As far as the tops go, I put a picture up on Instagram asking what you all thought about the three. I was immediately drawn to the green and grey tops, but the overwhelming winner on Instagram was the black and white top?! As much as everyone else loved the black and white top, I decided it needed to be returned. But I ended up keeping both the green and grey tops, which are long enough to wear with my new black pants.
And then there is the trench coat. Do I really need to say anything about it? It was horrible. Cheaply made (and super cheap price point at around $38) and ill-fitting, it was a definite return!
Want to sign up for Stitch Fix? You can do so HERE.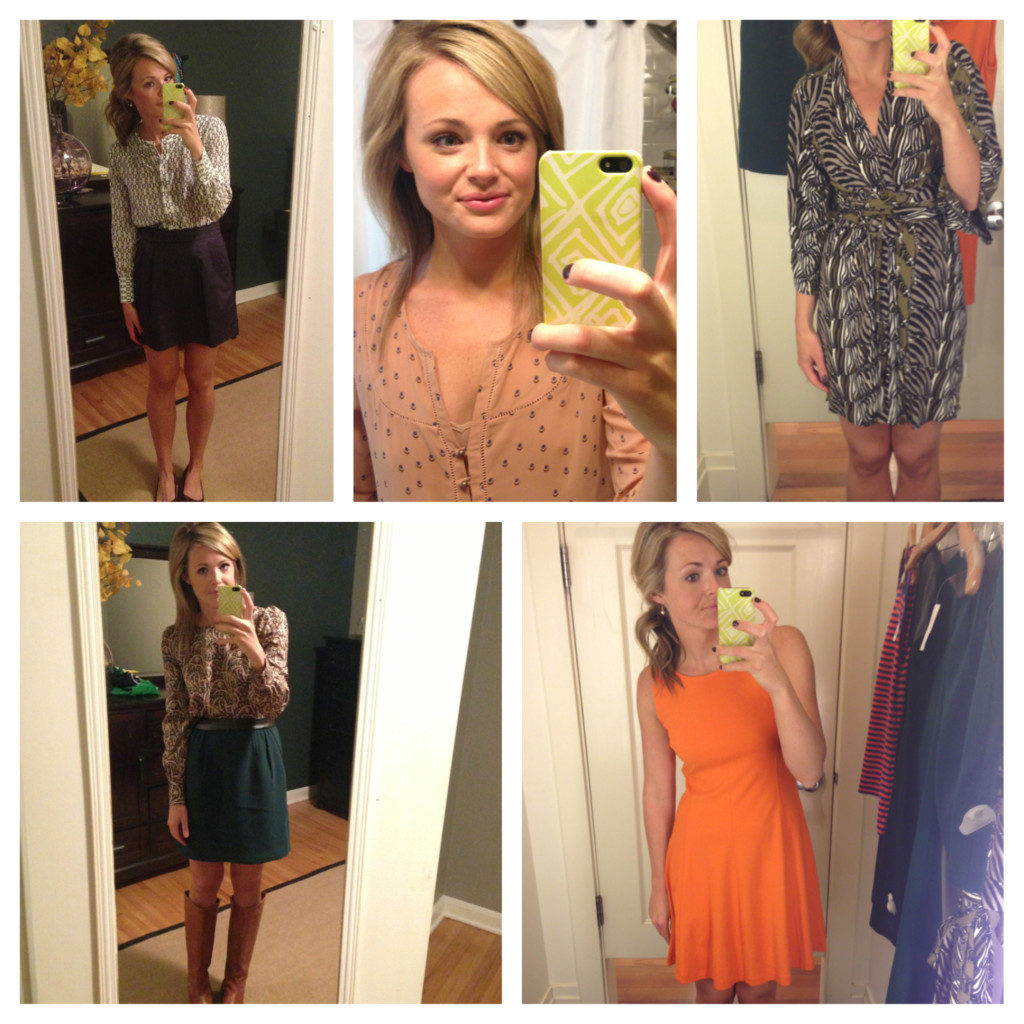 And in other fashion-related news, I've been easing myself into fall with some in-between pieces that are helping to make the transition a little less painful. Don't get me wrong, I love fall. But I think I would enjoy it even more if I didn't know winter was right around the corner.
Pictured above: 1. Transitioning from colors to navy/grey. Love that color combination. 2. Now that my hair is getting a little longer I've been trying to get better about wearing it down. My default is still a ponytail. 3. Kimono dress at Banana Republic. It's part of the Issa for Banana Republic line, and I was totally smitten. Sure, it looks a little bit like a robe, but I'm going to wear it anyway. 4. Putting on boots (today) for the first time this season. 5. I finally found an orange dress on clearance at Banana Republic that I'll be wearing to the Gator game in a couple weeks. Can't wait to be down in Gainesville again. 
Madison