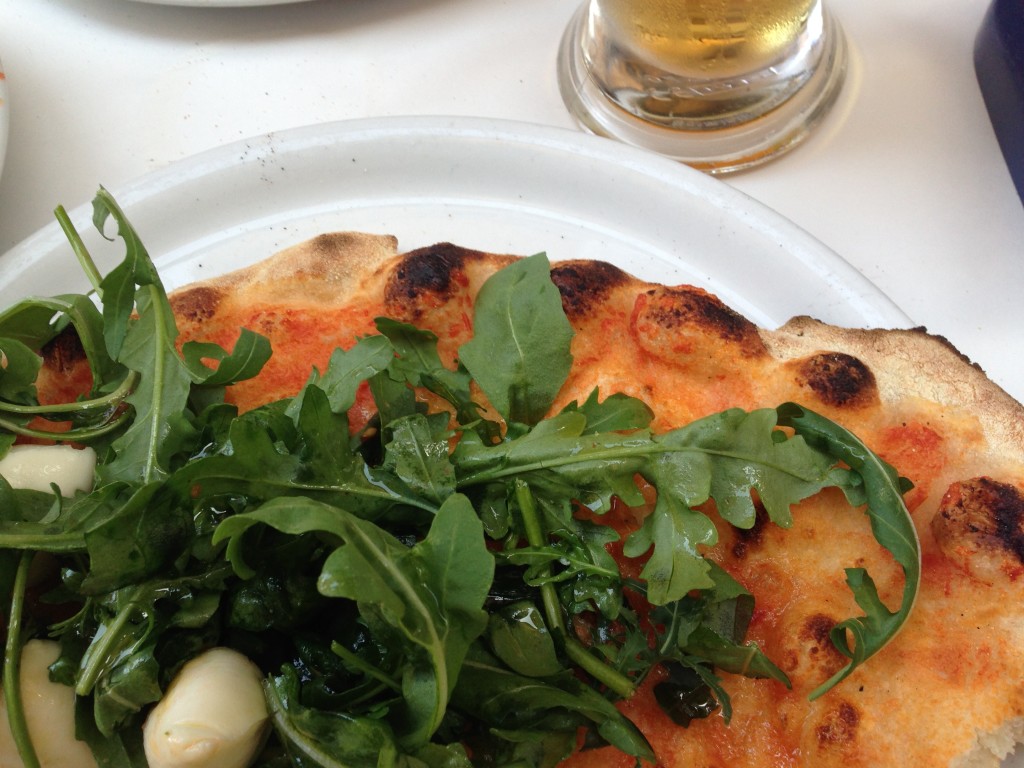 I'm back today with the second installment about our trip to Italy! As you already know from my last post, Joe and I flew into and out of Rome. We found the best prices on flights from Minneapolis to Rome, with few stops and reasonable layovers, which guided our decision. When I was researching hotels in Rome and Florence, the two large cities visited, I had a tough time finding a place for us to stay. Joe was all about finding a place to stay that didn't cost an arm and a leg and I was looking for luxe, spacious, clean and unique place to rest our heads.
Finding a hotel that met my expectations but fit into our budget was looking like an impossible task, until I decided to give AirBNB a try. Our friends Mike and Laura used AirBNB on their three week trip to Europe and said they had a fantastic experience. At first the idea of staying in an apartment that someone else owned in a foreign country without the typical luxuries of a hotel, staff and check-in desk freaked me out, but Mike and Laura assured us that as long as you read the reviews on each apartment (and picked a place with a lot of reviews) that you couldn't go wrong. And they were right!
We used AirBNB in both Rome and Florence and had an amazing experience! Both places we stayed were used by the owners/hosts as a source of professional income and operated the apartments a lot like a hotel, so it didn't feel like we were just staying in someone's home while they were away, which I really appreciated. And we were blown away by the locations and space we got for our money. We paid around $150/night at both places and had a ton of space compared to small Italian hotel rooms. This was especially true for our place in Florence, which had an extra bedroom and bathroom that we didn't even use. It could have easily been split between two couples. If you're interested in our place in Rome, you can check it out HERE.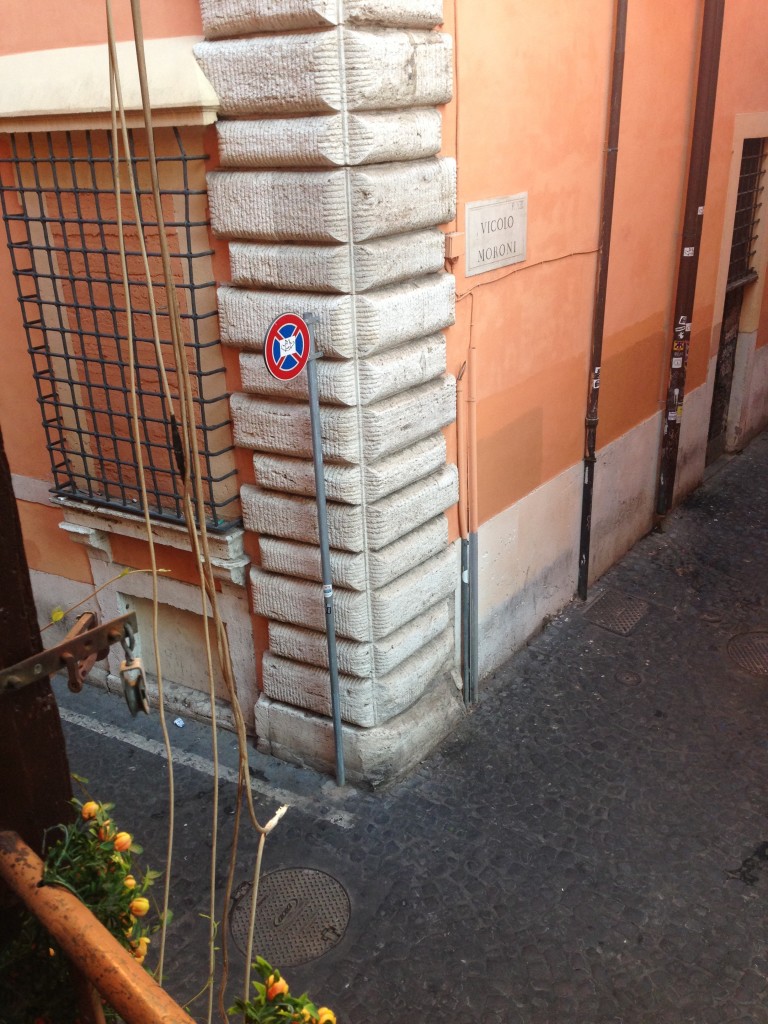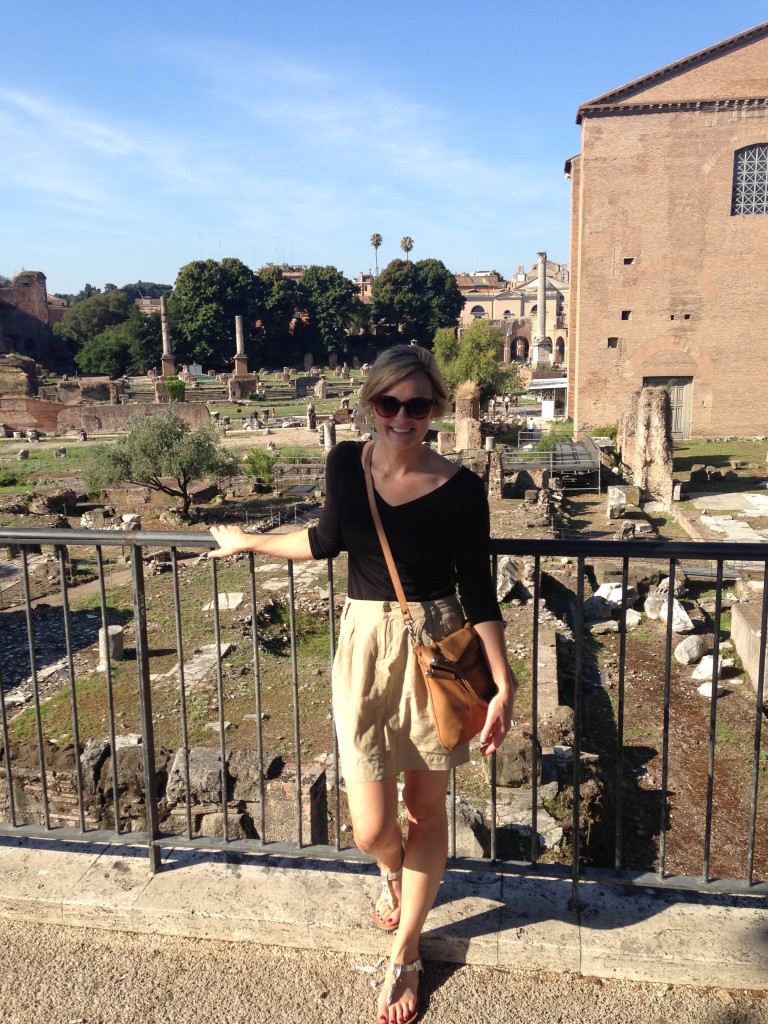 Our first night in Rome we were so exhausted we could barely keep our eyes open through dinner. We found the nearest place in our Rick Steves guide book, ate a bowl of pasta and then went straight to bed so we could get up bright and early for a see-it-all-in-one-day tour of Rome. Our first stop was the ancient city, which is made up of ruins and portions of old buildings that were constructed around 2,000 years ago. It was crazy to see history that was so, well, old.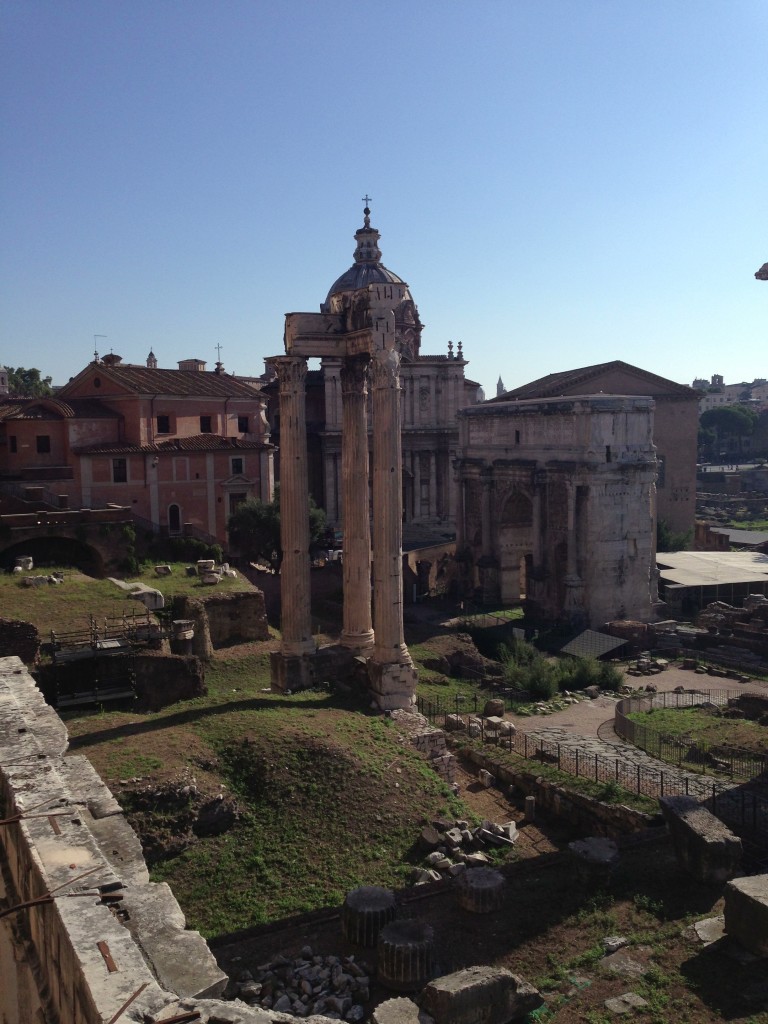 We didn't spend much time in the ancient city. Instead, we strolled through on our way to Rome's most iconic sight, the Colosseum! It was only a couple miles from our apartment and hard to miss with its massive size and impressive structure. We didn't pay for an audio tour or guide through the Colosseum, which I think was a big miss on our part. Although we had limited time that day, I think we would have gained a lot from a little extra information and history. As it was, we paid a lot to get in and just walked around for 30 minutes before heading on to our next site. Obviously we were aware of the basics of the history of the site, but the extra info would have been nice.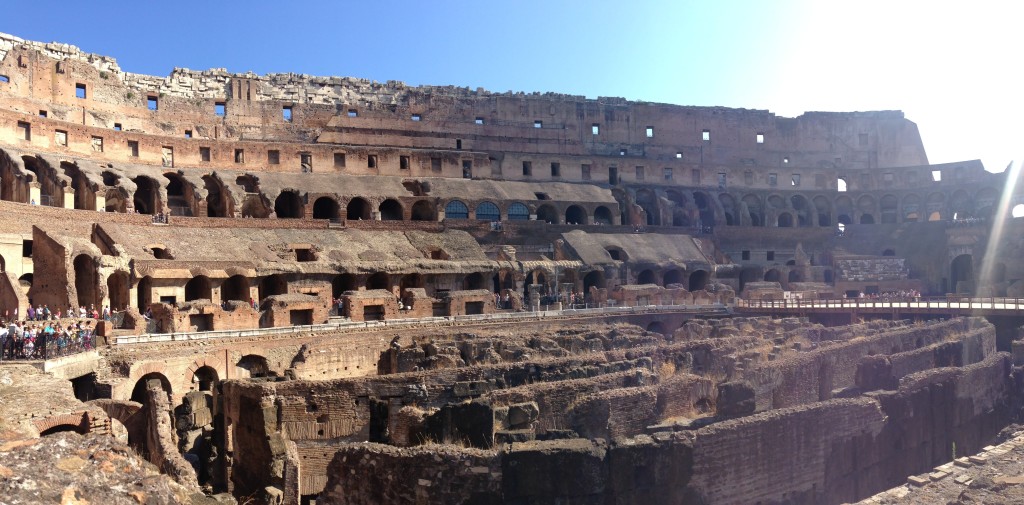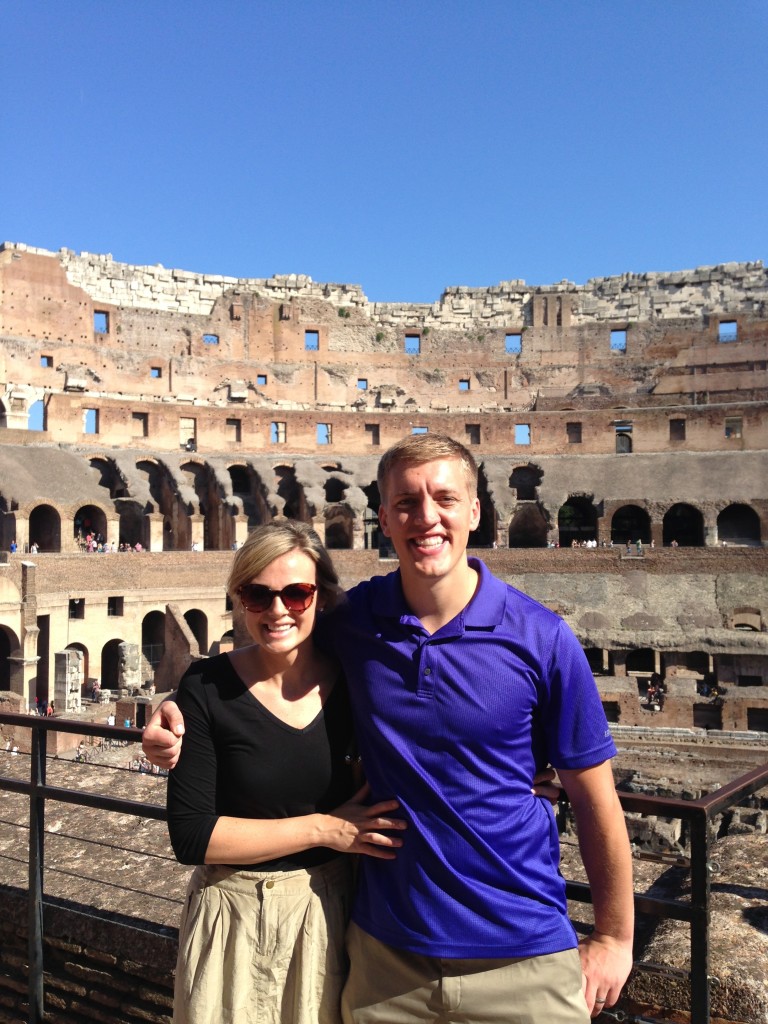 After our time at the Colosseum it was on to the Pantheon, which was a stop on our way to the Vatican. Like I said, we walked a lot! I think we calculated that we walked somewhere between 8 and 9 miles that first day, which totally justifies eating pizza, pasta and ice cream all day. 😉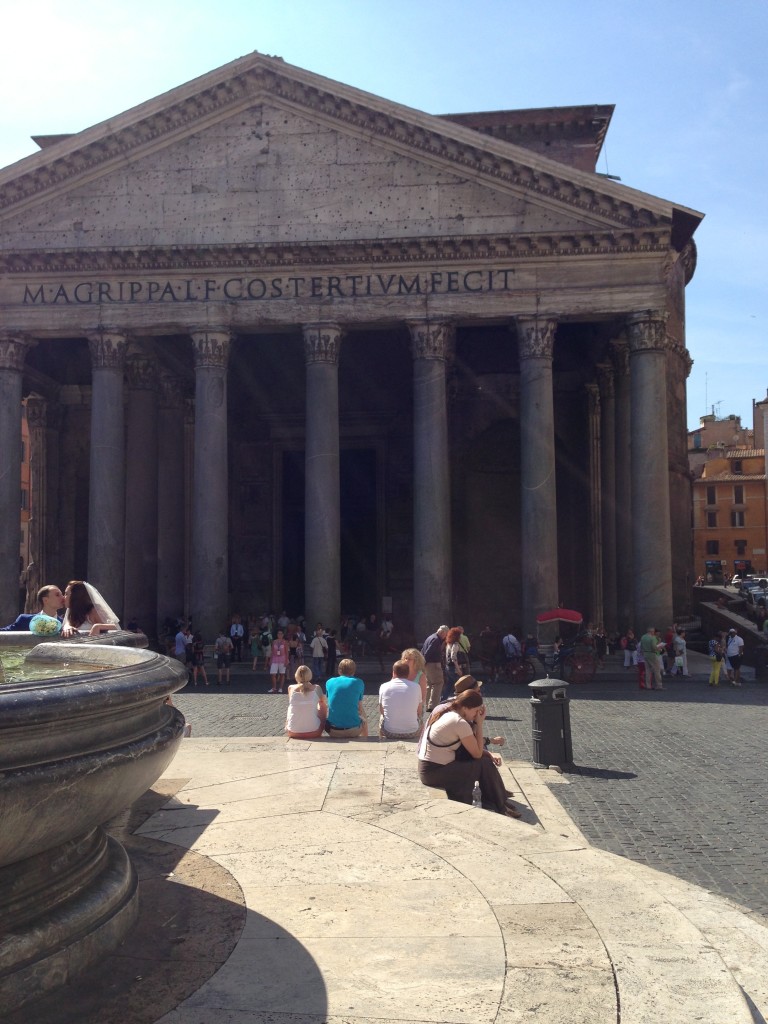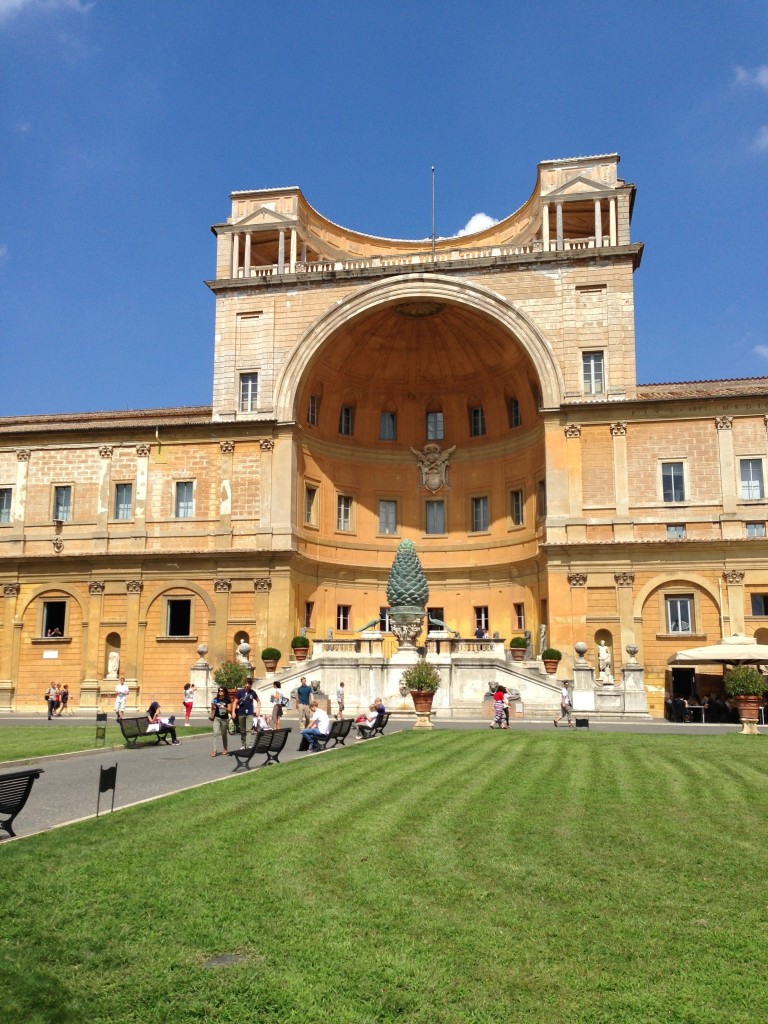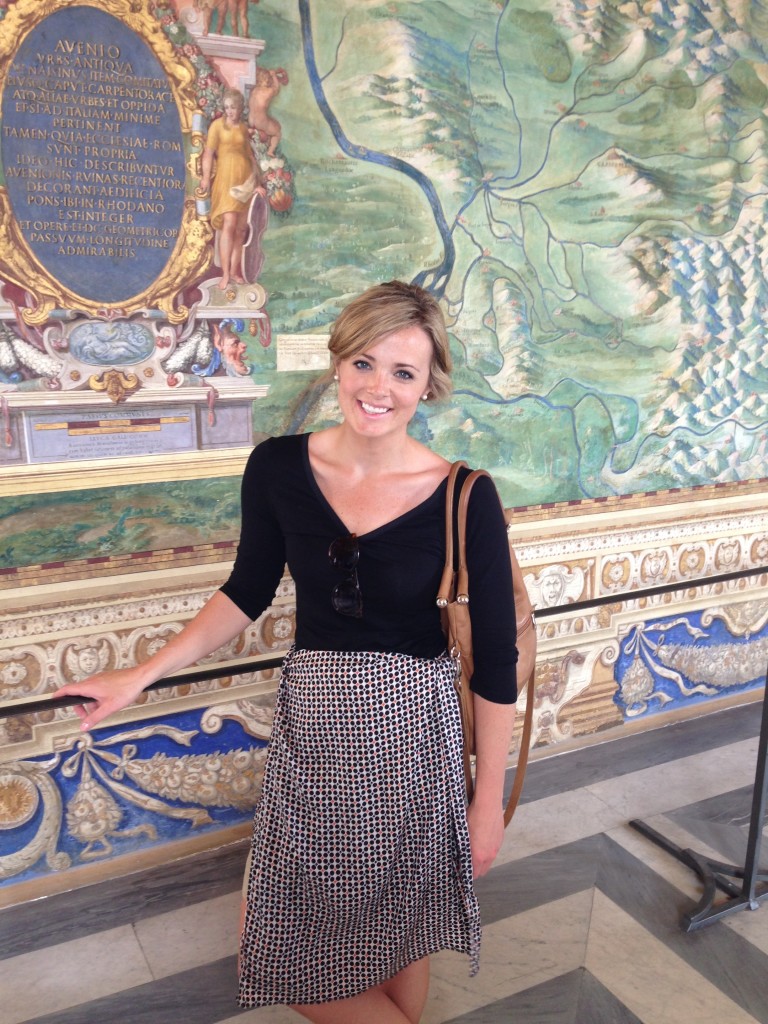 I got a few questions about the "skirt" I was wearing in my photos from the Vatican and Vatican Museum. If you look closely, you can see that it's not a skirt at all. It's actually the scarf from my purse wrapped around my waist and clipped with a paper clip. The skirts worn in these places are supposed to be past your knees, so a lot of people end up wrapping scarves around their waists as a temporary solution!
In addition to visiting the Vatican Museum (mainly to see The Sistine Chapel) we also went on The Scavi Tour of St. Peter's in the Vatican. The tour, which is not very well known and feels very secretive, was the best tour we went on while we were in Rome. Actually, it was probably the best tour we went to the whole trip! It came as a tip from one of Joe's co-workers, who is Catholic. He tipped us off to this tour, which takes small groups of 14 or less on hour-long tours through the hidden levels below the Vatican and St. Peter's. We even got to see St. Peter's bones they excavated in the 50's. Crazy, right?! If you are looking for an awesome tour, check out The Scavi Tour. Make sure you sign up in advance (a month or two at least) and follow all the instructions that are e-mailed to you closely.
Where we Ate:
1. Trattoria da Lucia: Great traditional Roman Italian food with modest prices for main dishes. Tucked away on a little street in the Trastevere neighborhood.
2. Dar Poeta Pizzeria: ohmygoshpizza that is known as some of the best pizza in Rome, according to the locals we spoke with and our Rick Steves guidebook. Go and eat great pizza, like the pizza in the first photo of this post.
3. Duecent Gradi: Amazing (I mean amazing) sandwiches near the Vatican and Vatican Museum. Hunt this place down, grab a sandwich and eat it outside in the sunshine.
4. L'Antica Birreria Peroni: When you hubby is craving a beer in a pub-type atmosphere, you head here. It was located near the Trevi Fountain and was a fun, cheap change of pace from the food we ate at the beginning of our trip.
Those of you who have been to Rome, what did I miss? Share your tips below!
Madison