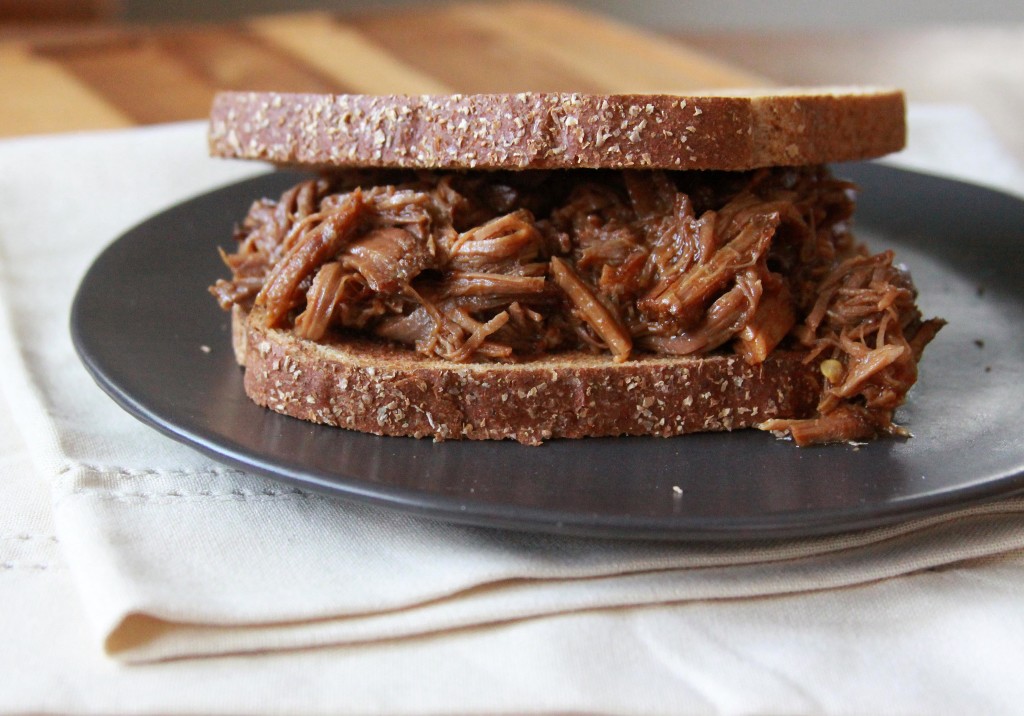 Hello, friends! I can't believe it's already Wednesday. I had really good intentions of getting a post up earlier this week, but my card reader magically corrupted all the files I was trying to download (photos of some really yummy cookies I was planning on sharing) so you're getting a post about barbecue beef sandwiches. And I guess I'll be making those cookies again this weekend. They are too good not to share!
If this week is any indication of how my fall is going to go, it's looking like it will be packed with events and activities. I'm a bit of an introvert, which means I try not to have too many plans after work on the weeknights to save my sanity. However, this week has been packed already with drinks after work with blogger friends, Bible study with a new group of women that I'm totally loving, dinner with friends tonight and a really fun blogger PR event tomorrow night
Since life has been crazy, I've been relying a little more on my slow cooker to keep things moving over here. Thankfully, Joe doesn't mind eating the same meal multiple times a week, so making a big batch of this Slow Cooker Rootbeer Barbecue Beef was a total time-saver last week. I cooked once, Joe at four or five times and everyone was happy and well fed.
There's not a lot to say about this recipe, really, other than it's plain delicious and easy. We don't usually have soda at the house, but we had some leftover from root beer floats and knew it would be a great way to add a ton of flavor to barbecue sandwiches without having to use a lot of other seasonings and ingredients. I'm guessing this would also taste great with Dr. Pepper as well.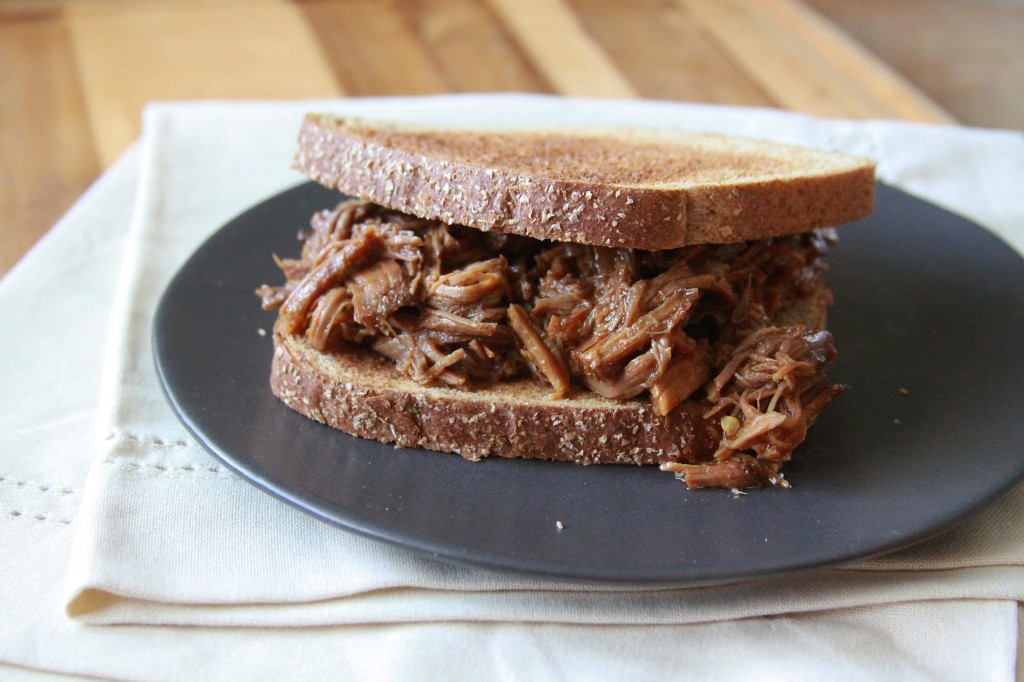 Root Beer Barbecue Beef Sandwiches
Adapted from BettyCrocker.com
Ingredients
*1 (3 to 4 lb) boneless beef rump roast
*2 cups root beer
*1 1/2 cups ketchup, divided
*1/2 teaspoon salt
*1/4 teaspoon ground black pepper
*2 to 4 teaspoons crushed red pepper flakes
Directions:
*Place roast in slow cooker. In medium bowl, stir together the root beer and 1 cup of the ketchup until well combined. Pour mixture over roast. Turn slow cooker to LOW. Cook on LOW for 10 to 11 hours or until roast falls apart easily.
*Remove roast from slow cooker. Shred meat from roast, discarding any large pieces of fat. Chop shredded beef into bite-sized pieces.
*Run remaining juices in slow cooker through a strainer. Discard whatever is in the strainer. Return strained juices to slow cooker along with chopped beef. Add in the remaining 1/2 cup ketchup and red pepper flakes. Cook on LOW 10 to 15 minutes more or until beef is hot and flavors are combined. Serve on toasted bread or sandwich rolls.
Happy Cooking!
Madison