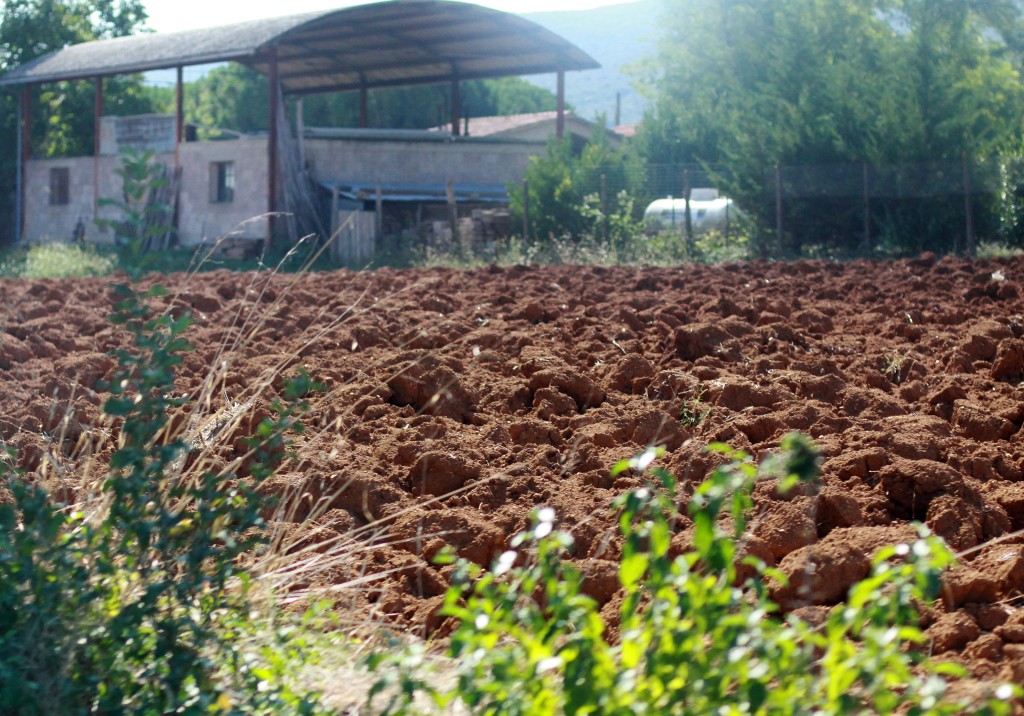 Settle in, friends, and get ready for a bunch of posts about all things Italy and travel. Before I get to the specifics of our day in Siena, let's talk a little bit about our trip in general. Joe and I have been thinking about taking a trip to Italy since we got married two years ago. Italy was the natural choice. I mean, what's not to love? Amazing food, beautiful countryside, tons of history and super friendly people. Count us in!
I'm planning on covering the specifics of the costs of taking a trip like we did in another post, but for now, let's talk about the fun stuff! With a little (okay, a lot) of help from Lauren over at Aspiring Kennedy, we planned our time in Italy accordingly:
Thursday, August 29th: Leave for Italy on the red eye flight
Friday, August 30th: Arrive in Rome at 4 p.m.
Saturday, August 31st: Full day of sightseeing in Rome
Sunday, September 1st: Travel by train from Rome to Florence (1.5 hour train ride) with afternoon sightseeing in Florence
Monday, September 2nd: Day trip to Siena (Tuscany region of Italy, 1.5 hour bus ride)
Tuesday, September 3rd: Day in Florence
Wednesday, September 4th: Travel by train from Florence to Cinque Terre (2.5 hour train ride)
Thursday, September 5th: Day on the beach in Cinque Terre
Friday, September 6th: Travel from Cinque Terre back to Rome (4.5 hour train ride)
Saturday, September 7th: Depart from Rome for home
Since I'm editing my photos out of order, these posts are probably going to come out of order. Let's just overlook that, okay?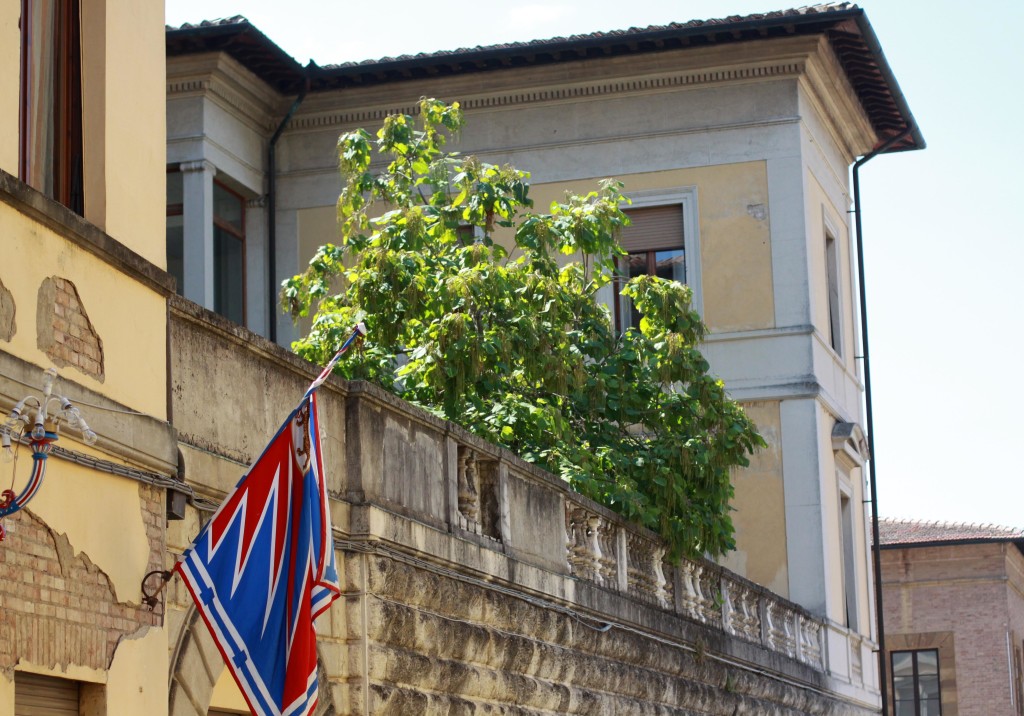 Joe and I agreed that our favorite day in Italy was our trip to Siena. Since we had three full days in Florence, we couldn't pass up the opportunity to get a look at the Tuscan countryside and spend a day in a smaller town filled with a whole bunch of charm. We took the bus from Florence to Siena in the morning and took the last night bus back to Florence, giving us a full day there.
We didn't really have an itinerary while we where in Siena, and I would suggest the same if you ever find yourself there. It's a small town filled with a ton of adorable little clothing shops, cafes and places to stop and people watch. When we arrived in Siena, we each grabbed a slice of pizza and a Diet Coke and headed to the city center to people watch. There are no cars allowed in the center and people lounge around as if they are at the beach.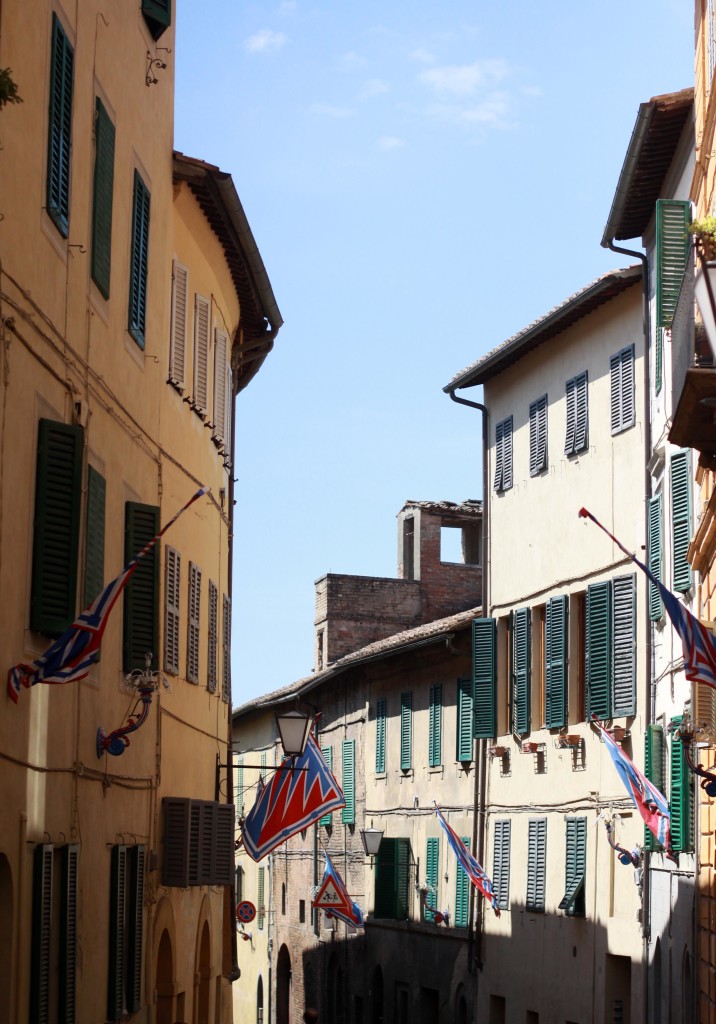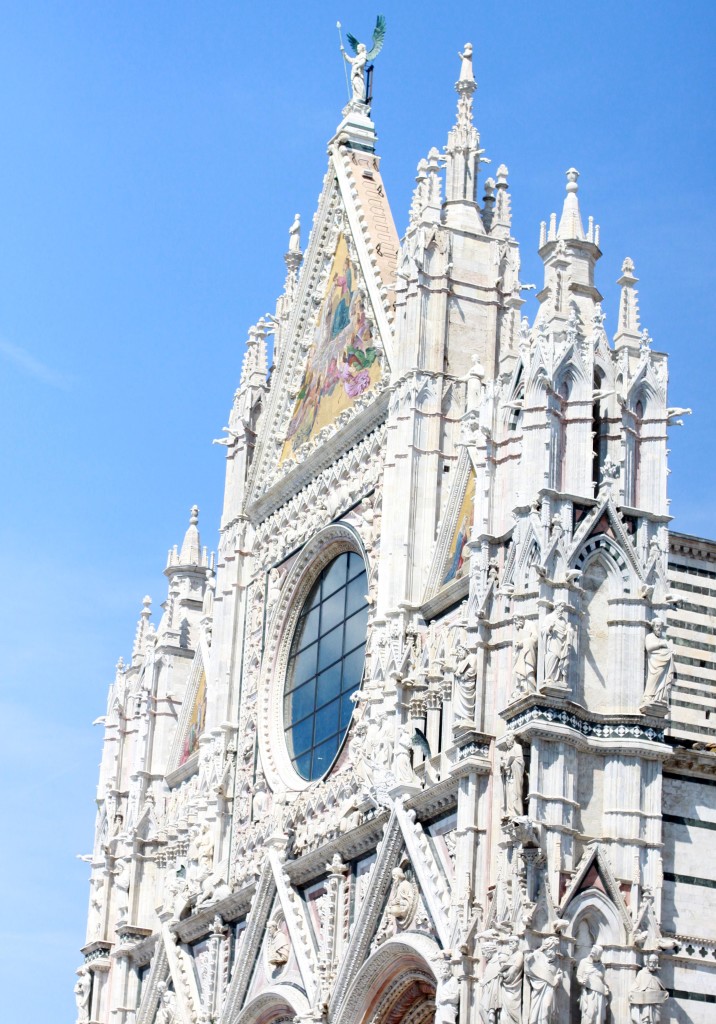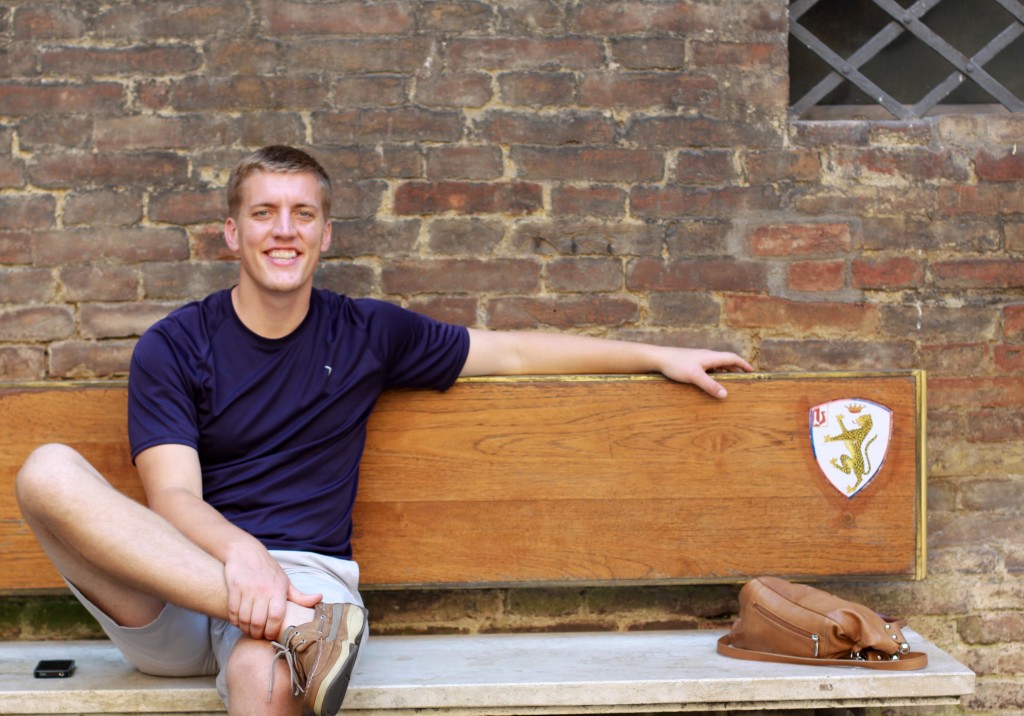 After lunch we did a little window shopping, then, at the advice of Rick Steves, we set out in search of the Tuscan Wine School to sign up for a class on Tuscan Wines. It was a little on the pricey side (40 euro per person) but totally worth every penny! The two-hour-long class gave a brief history of wine in Italy and Tuscany and then proceeded to let us taste six different wines grown in the area. The wines we sampled were high quality wines and we got generous pours of each wine, so I think that's 40 euro well spent! My favorite wine? The vin santo, a sweet, straw-colored dessert wine.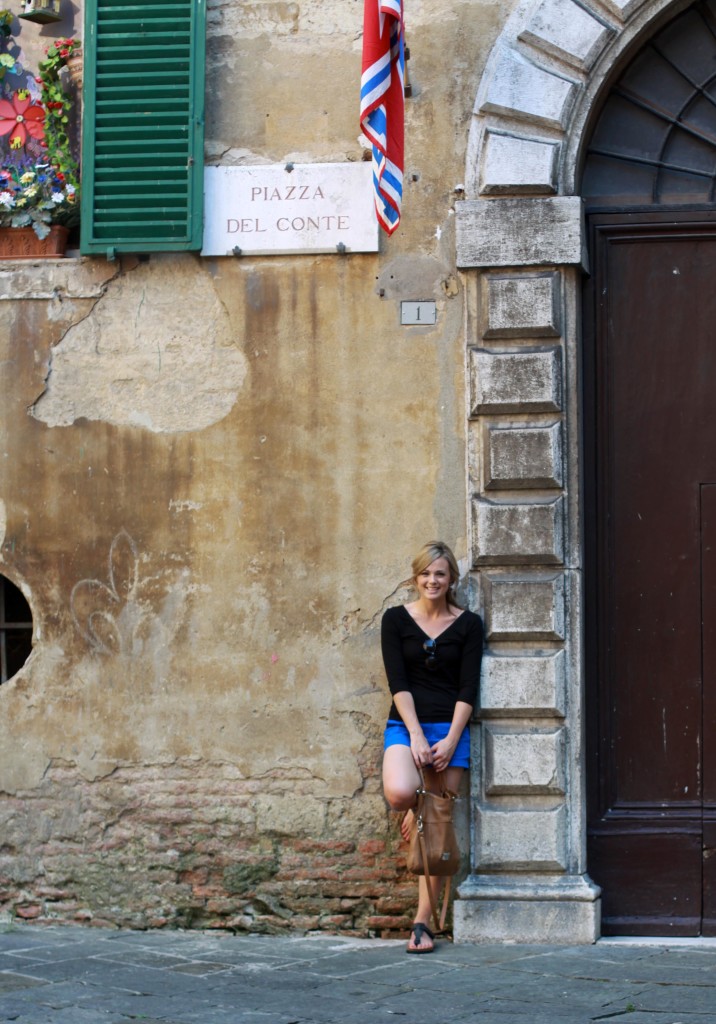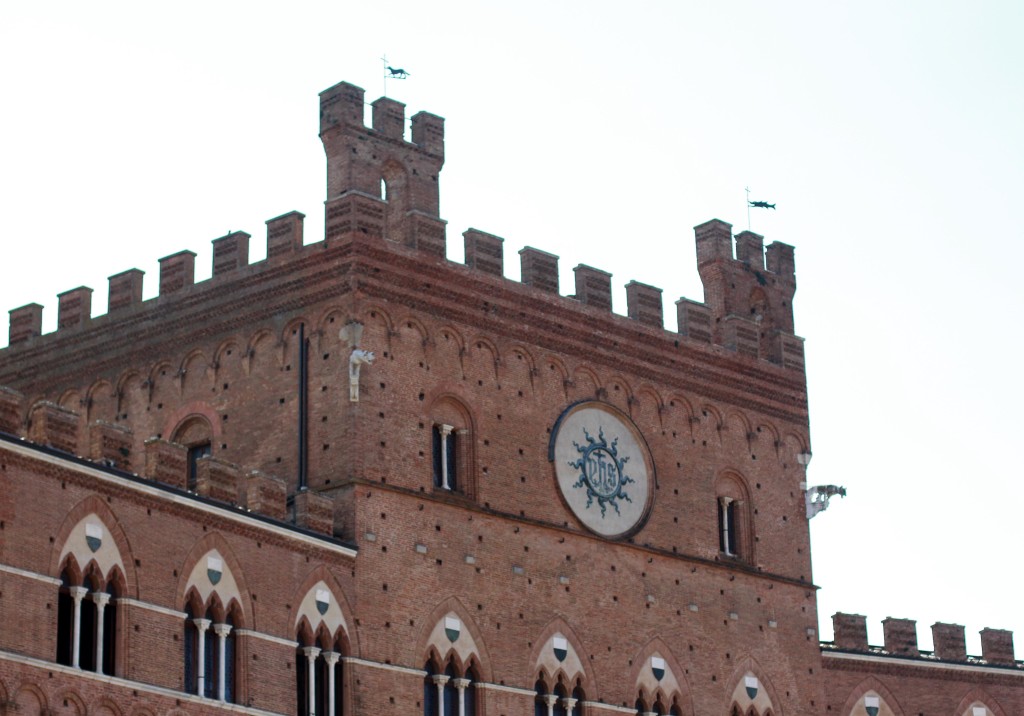 We had a great group of people at our wine class, including a great couple from Switzerland (hello, Daniela and Fabian!) After our class wrapped up we grabbed dinner with our new friends at Zest Ristorante and Wine Bar. If you like good food and awesome ambiance, this is your place. Side note: Italy has now given me a true appreciation for the meaning of "al dente" pasta.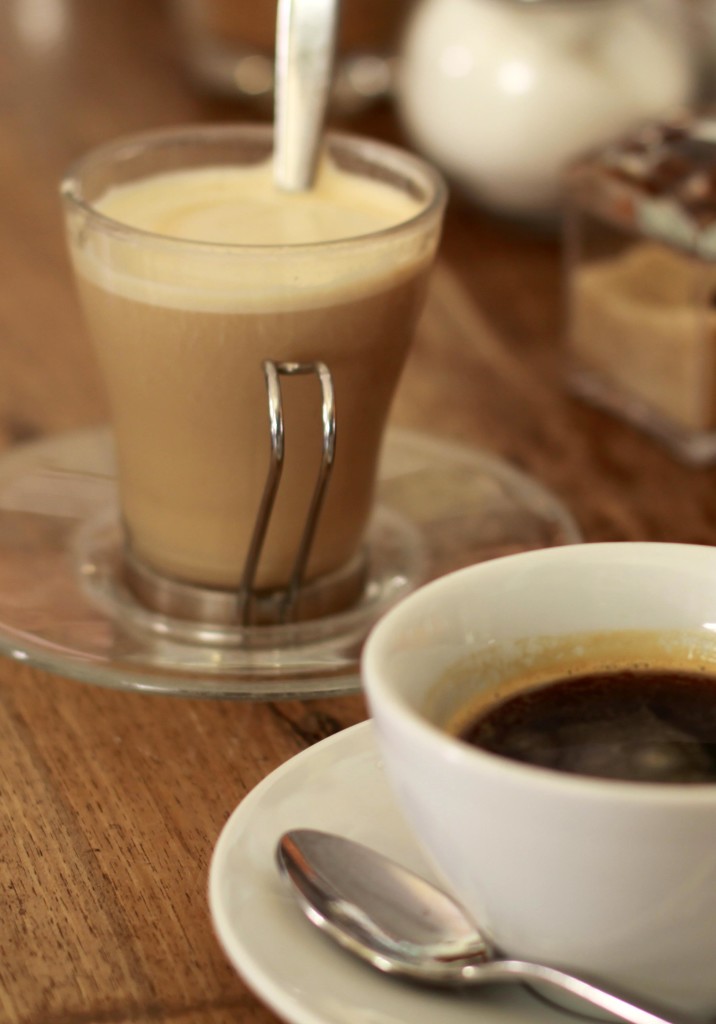 We hopped on the last bus out of town and found ourselves back in Florence by 10, full and happy from an amazing day. When I read about Siena, everyone had amazing things to say about the town. And now, you can add me to the list of those who have fallen head-over-heels about Siena. You better believe we'll be back!
Madison