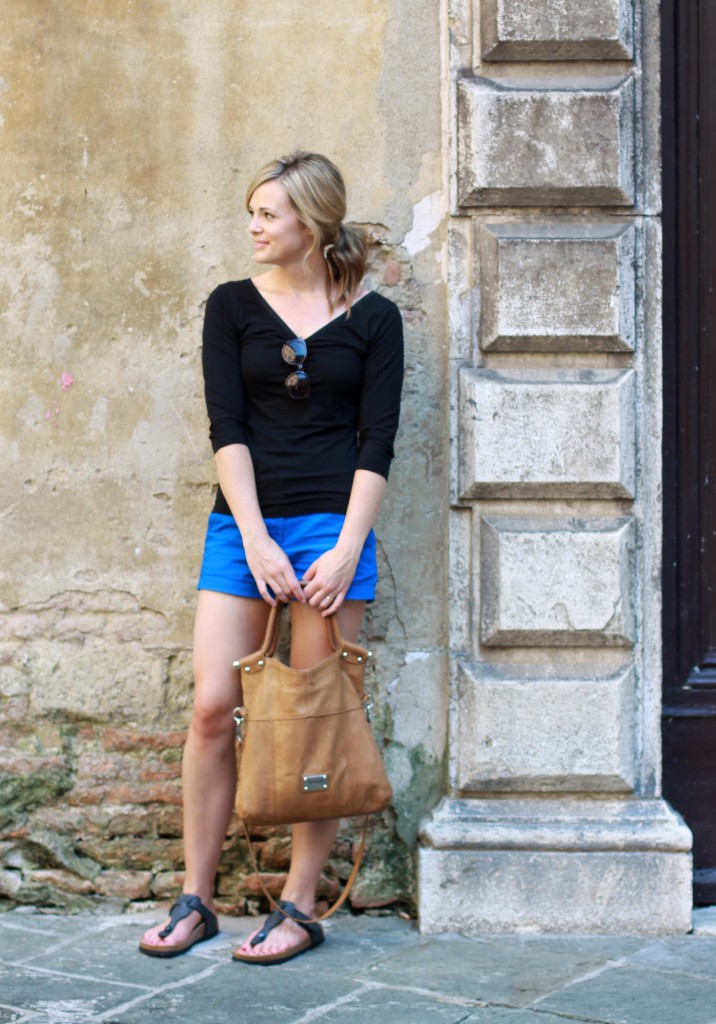 Hello, friends! It's been a while, hasn't it? Joe and I just got back from the most wonderful 10-day-long vacation in Italy and I'm just now sitting down to my computer for the first time in just as many days. It's been one of the most amazing trips I've ever taken, and I can't wait to share all about it! My mind is already swimming with ideas on posts about packing light (we only traveled with backpacks), amazing Italian recipes I have to recreate at home, and how to budget for a trip to Europe while eating well.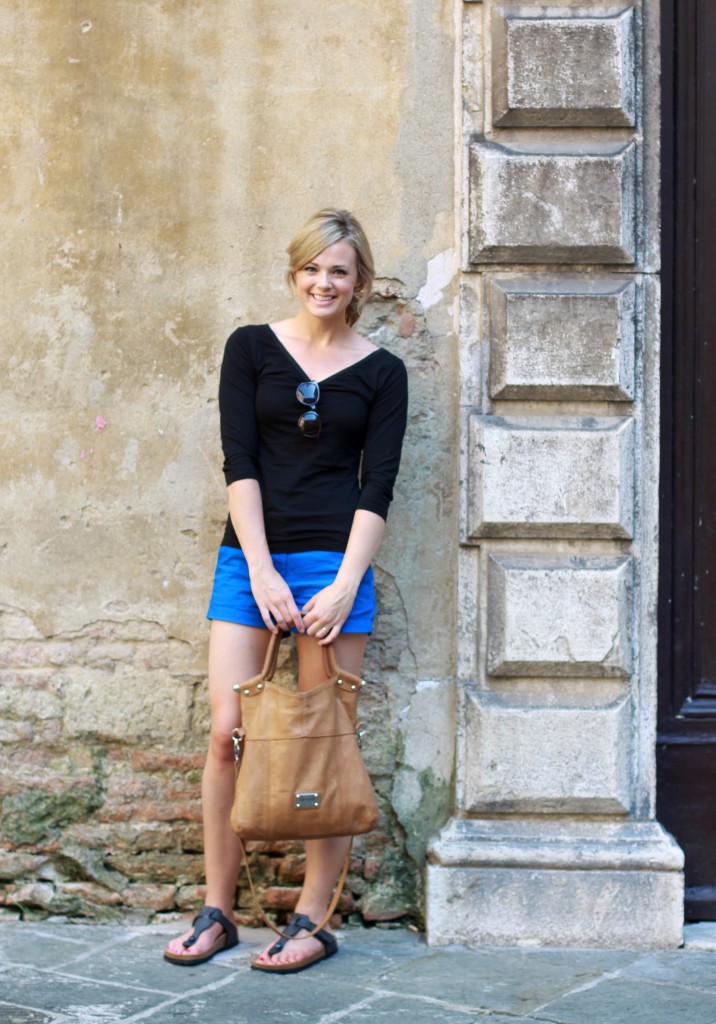 However, all of that is going to have to wait until I can get my head around being back to a regular schedule. We were awake for 24 hours yesterday on our travels back and boy am I going to pay for that this week! In the meantime, I'm sharing a few photos Joe snapped while we were in Siena right before taking a wine class on Tuscan wines. I think we walked close to 7 or 8 miles every day of our trip and by this point on our travels I had purchased a pair of Birkenstocks to save my poor feet. I used to complain when my dad forced me to wear them, and now I'm wearing them voluntarily. Funny, I could have sworn I was never going to wear another pair when I grew up.
Also this shirt from Banana Republic got worn multiple times throughout the trip. It was perfect with skirts, pants and these shorts from J. Crew Factory.
Talk soon!
Madison