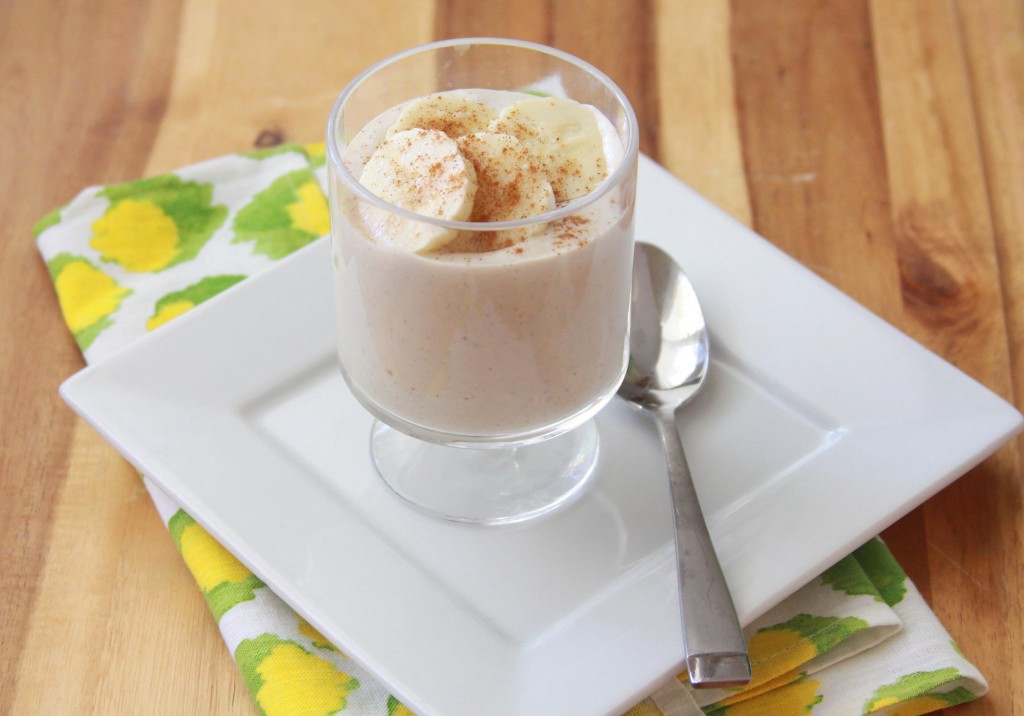 If I had to pick one dessert to eat for the rest of my life it would be banana pudding. I haven't always loved banana pudding, since I hated bananas for a good chunk of my childhood. But once I realized the error of my ways and discovered my love for bananas, I was head over heels in love with banana pudding. I still remember visiting my grandmother in North Carolina a number of years ago and being greeted with a huge aluminum casserole dish filled with the most delicious banana pudding I've ever tasted. It's a food memory that will stay with me forever.
While I could easily eat banana pudding every day of my life, I try to show a little restraint by treating myself only now and again. It's not exactly waistline friendly, until today! And now that I've discovered a healthier alternative to my favorite dessert, I've been enjoying it a whole lot more often.
Ever since I discovered the tastiness that is tofu pudding, I've been crazy about playing around with different ways to enjoy this healthy dessert. I have no idea why it didn't strike me earlier to use my beloved tofu pudding as the base for a banana-flavored version. The base is made with tofu (silken firm tofu is a must, don't sub anything else!) and two ripe bananas. Blend them together with a little cinnamon, vanilla extract, almond milk and stevia and you've got yourself a crazy tasty dessert.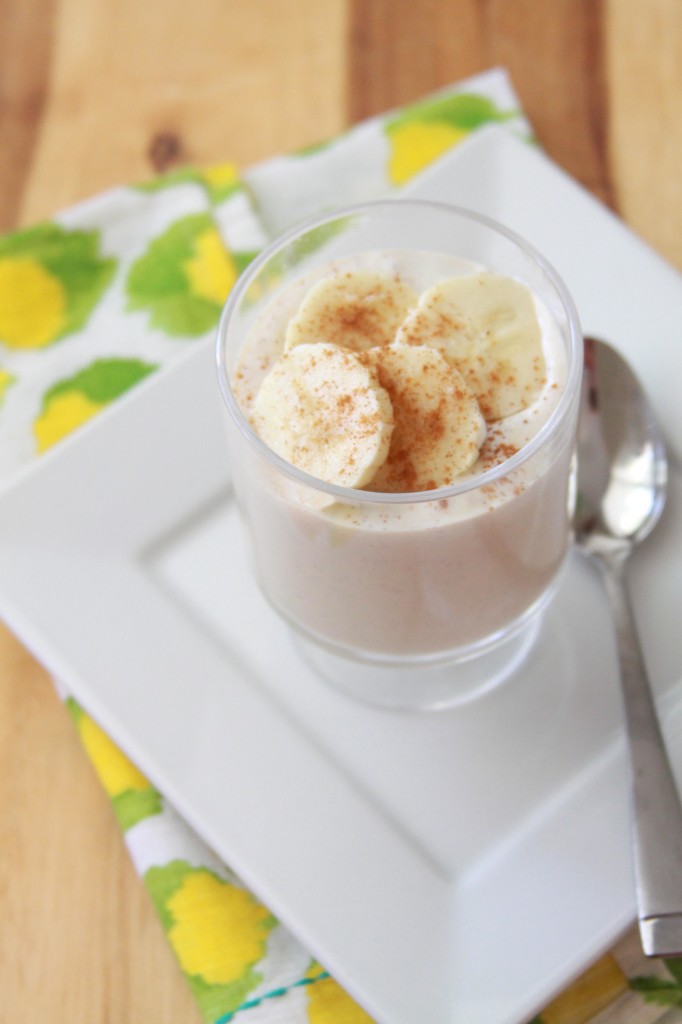 Healthy Banana Pudding
Makes 2 generous servings
Ingredients
16 oz silken firm tofu
2 medium ripe bananas
1/4 cup almond milk or other milk of choice
2 packets stevia sweetener
1 teaspoon vanilla extract
1 teaspoon cinnamon
Ingredients
Combine all the above ingredients together in a high powered blender or food processor. Blend until completely smooth. Refrigerate at least 1 hour or until completely chilled. Serve with sliced bananas and cinnamon, if desired.
Happy Cooking!
Madison