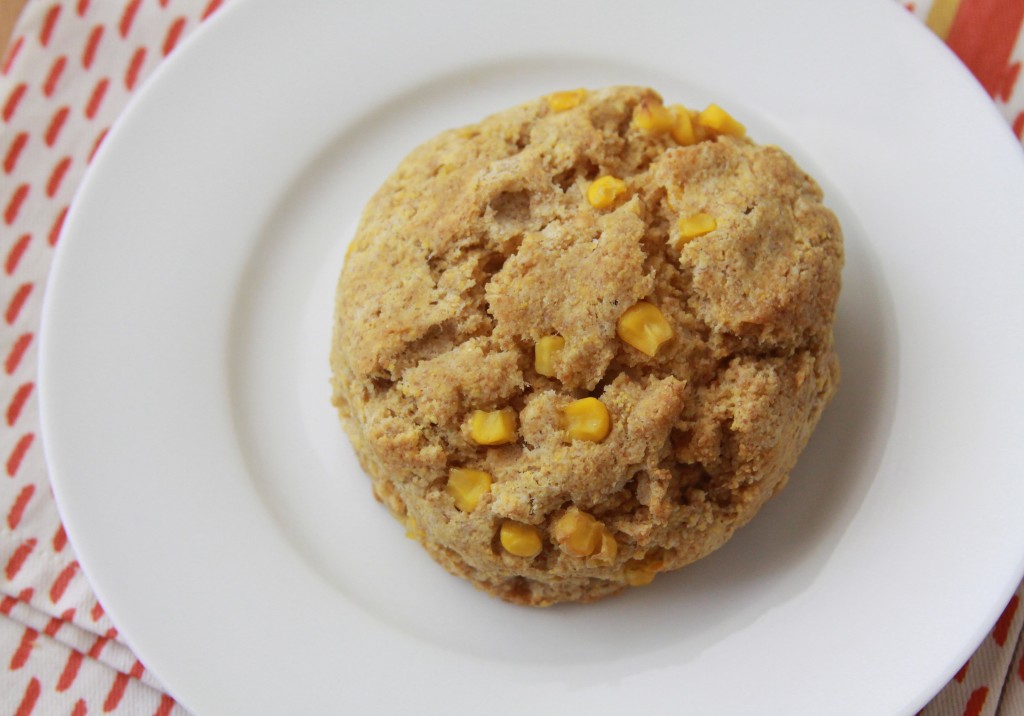 Do you ever find yourself in awe of the way God moves in your life? Lately, I've been reflecting a lot on how God has worked in our lives over the last year. Joe and I have a life now that looks very different than our life last year at this same time. And while we had so many things to be thankful for about our life in Grinnell, we also had prayers that we hoped God would answer. Prayers to move to a place where we would be surrounded by other couples our age, more like-minded friends, a yard for Joe, my farm boy, to work in every night, jobs that were better suited for our personalities. I don't think we had a clue what God had in store for us. It's a testament to answered prayers and the fact that God has a plan through it all. It's so easy to forget in the hard times, isn't it? And pretty hard to lose sight of in the good times, too.
I'm not sure what that had to do with biscuits. Nothing, really, I suppose. Just something I was thinking about today.
These biscuits are certainly worth making. Usually I reserve cornbread for the fall months served alongside chili, but the addition of fresh corn gives these biscuits a more summery appeal. The original recipe contained 100% all-purpose flour, but I subbed in whole wheat flour, using equal parts whole wheat and all-purpose flour along with cornmeal. These biscuits are certainly hearty and a little bit dense, which I found charming. However, if you prefer a lighter biscuit I would suggest using all-purpose flour in place of the whole wheat flour. Either way would work just fine.
I'm already thinking of countless ways these biscuits could be used. Served with butter alongside a salad, cut in half and stuffed with eggs as a breakfast sandwich. Drizzled with honey or a little butter and fresh basil from our garden. Maybe even as the bread for a summery BLT. Mmmm. I can already taste it now.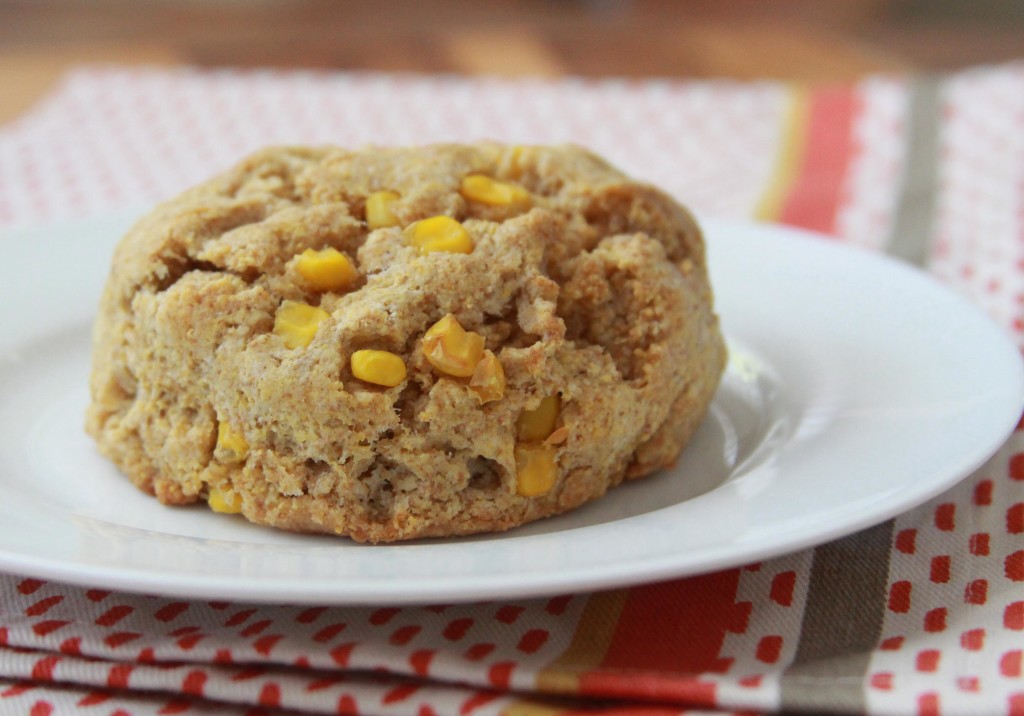 Cornmeal Biscuits with Corn
Adapted from Food Network
Makes 6 large biscuits
Ingredients
2/3 cup whole wheat flour
2/3 cup all-purpose flour
2/3 cup yellow cornmeal
2 1/2 teaspoons baking powder
1/4 teaspoon baking soda
2 teaspoons sugar
1 teaspoon salt
6 tablespoons butter, diced
3/4 cup buttermilk
3/4 cup corn kernels (I used canned and drained but I imagine fresh would work well, too)
Directions
Heat oven to 450°F. In a large bowl, combine the flours, cornmeal, baking powder, baking soda, sugar and salt until well combined. Use pastry cutter to cut butter into dry ingredients until a coarse meal forms. Add in the milk and buttermilk and stir until just combined.
Turn dough onto floured surface and form into a large disc about 1/2 inch thick. Use biscuit cutter to cut six biscuits from the dough, re-shaping as necessary.
Bake 15 to 20 minutes or until biscuits are baked through and light golden brown. Serve with butter, if desired.
Happy Baking!
Madison