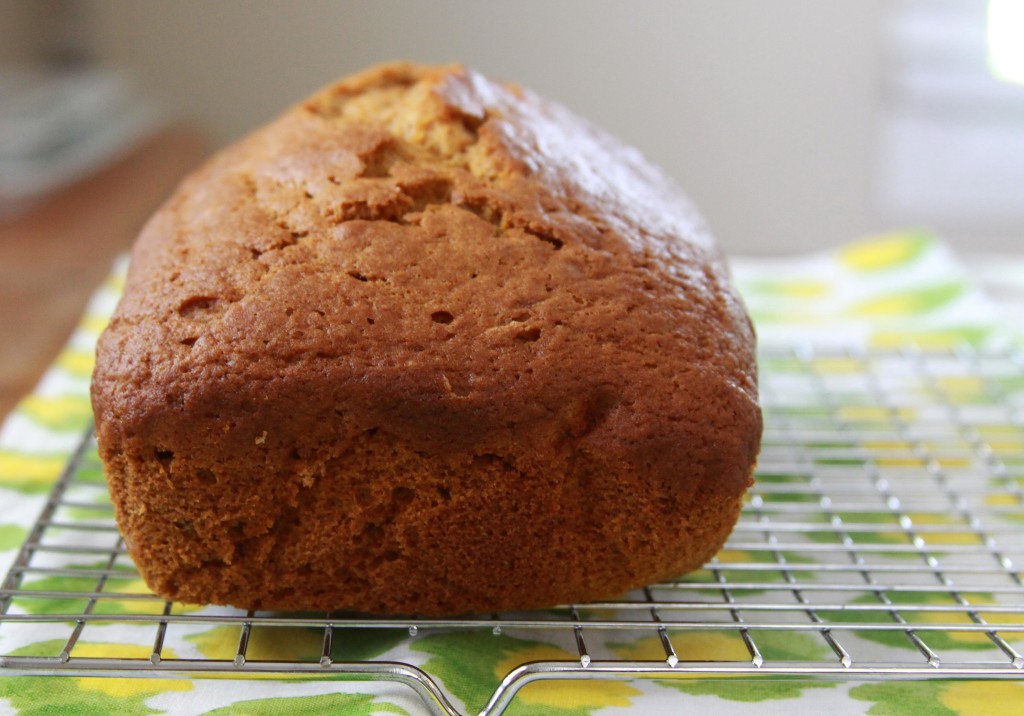 I think I've mentioned before that when Joe and I got married his mom passed along to us a recipe binder full of heritage recipes from Joe's great-grandma Jacobs'. I'm a huge fan of old recipes, since I think they have so much to teach us about cooking before it became all complicated and fussy and, most importantly, before it became the cool thing to do. It's hard for me to remember a time when cooking wasn't flashy and fashionable and splashed on the television as a form of entertainment. Sometimes it's nice to think about food in simple terms, isn't it? As a means of fuel and a way to connect with others. Plus, a lot of the recipes I've made that were passed from generation to generation are much better than anything you will find in a magazine today.
That said, please don't kill me for sharing a pumpkin recipe in July. Sure, I love pumpkin during the fall as much as the next person, maybe even a little more. But I don't intend to rush into fall flavors full time just yet. However, last weekend we had some crazy unseasonable weather with temps that were in the 50's and 60's, which left me craving pumpkin bread in a major way. And since Grandma Jacobs' book had a recipe that was simple and straightforward, I couldn't resist.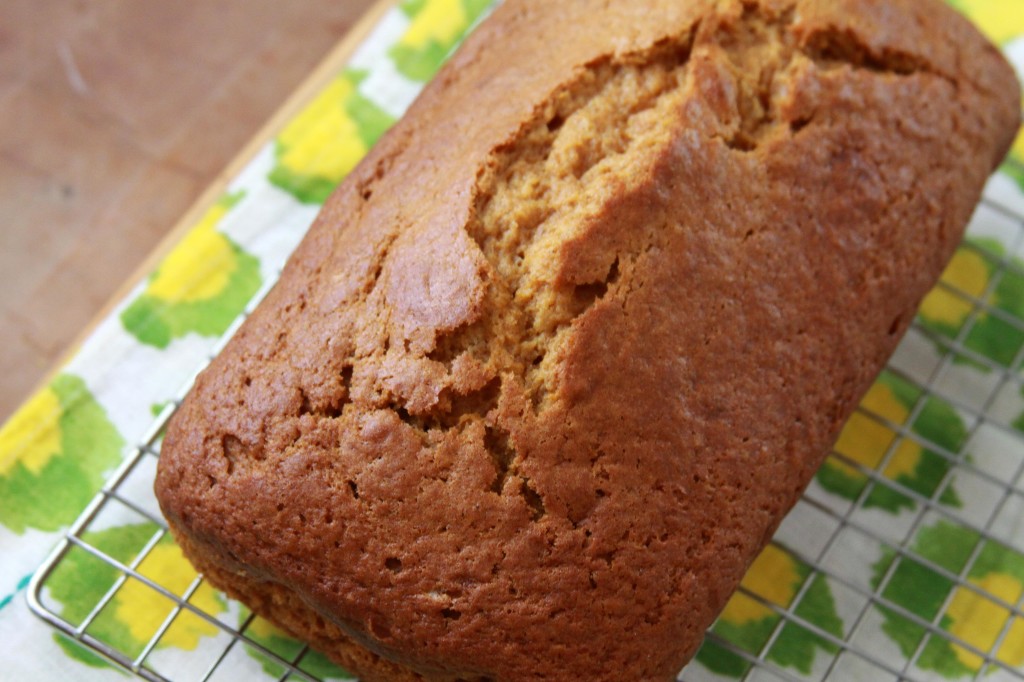 I know a lot of people, myself included, are on the continual search for a classic banana or pumpkin bread recipe. If you've tried other recipes in the past and been disappointed, this is the recipe for you. I've been disappointed by many a pumpkin bread recipes, but this one totally delivered on the flavor and texture I was looking for. It's not overly spiced, and has plenty of bright pumpkin flavor. And the texture is spot on. It's moist without being soggy and the top isn't dry like other recipes I've tried.
The real key to getting that semi-sticky top is to store this bread wrapped in aluminum foil on the counter. Bake it at night, wrap it up after it has cooled, and wake up to the pumpkin bread of your dreams.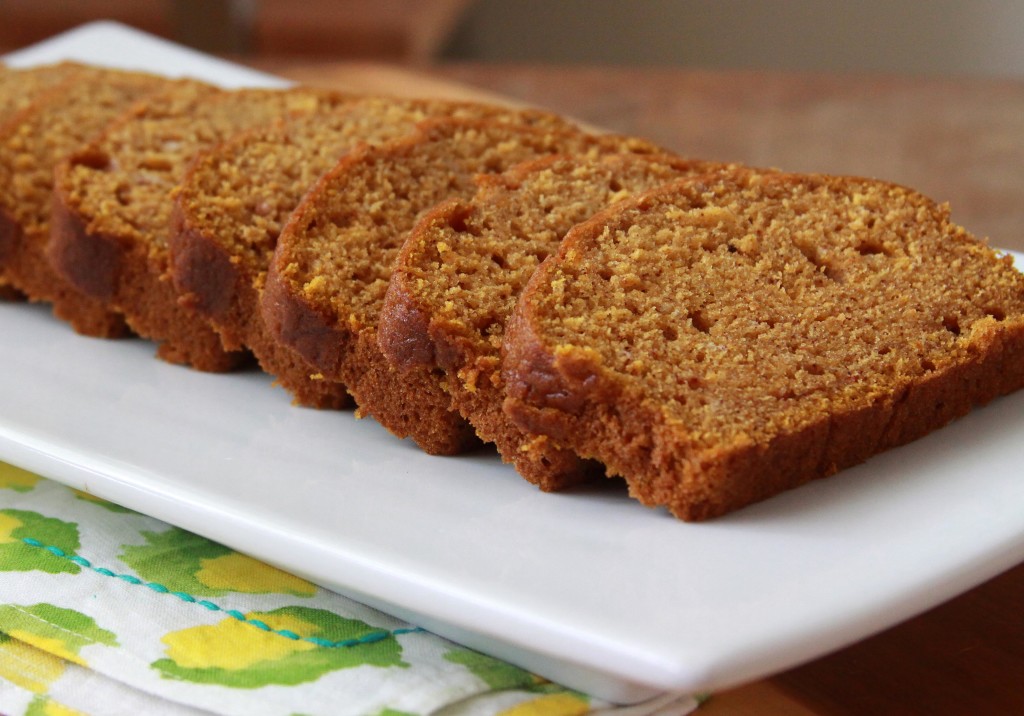 Grandma Jacobs' Pumpkin Bread
Makes 2 loaves
The original recipe calls for 3 cups of sugar. When I first saw that, it seemed like a lot of sugar for two loaves, so I cut it back to 2 cups and the recipe turned out great. The bread was pleasantly sweet but not sweet like cake/dessert. If you are looking for a sweeter and more decadent bread, I would strongly suggest going for 2 1/2 to 3 cups of sugar.
Ingredients
3 1/3 cups all-purpose flour
2 teaspoons baking soda
1/2 teaspoon salt
2 teaspoons cinnamon
1/2 teaspoon nutmeg
2 to 3 cups sugar (see note above)
1 cup oil
4 large eggs
2/3 cup water
1 can (15 oz) pumpkin puree
1 cup chopped nuts (optional – I left them out)
Directions
Preheat oven to 350°F.
In a large bowl, combine the flour, baking soda, salt, cinnamon and nutmeg. Stir until well combined. Add in the sugar, oil, eggs, water and pumpkin and stir until just combined. Stir in the nuts, if desired.
Line two 9×5-inch baking pans with aluminum foil. Spray lightly with cooking spray. Divide batter between two pans. Bake 55 to 65 minutes or until a toothpick inserted in the center comes out nearly clean. Cool 5 minutes in pan on wire rack. remove from pan and remove foil. Cool completely. Store on the counter wrapped in aluminum foil.
Happy Baking!
Madison