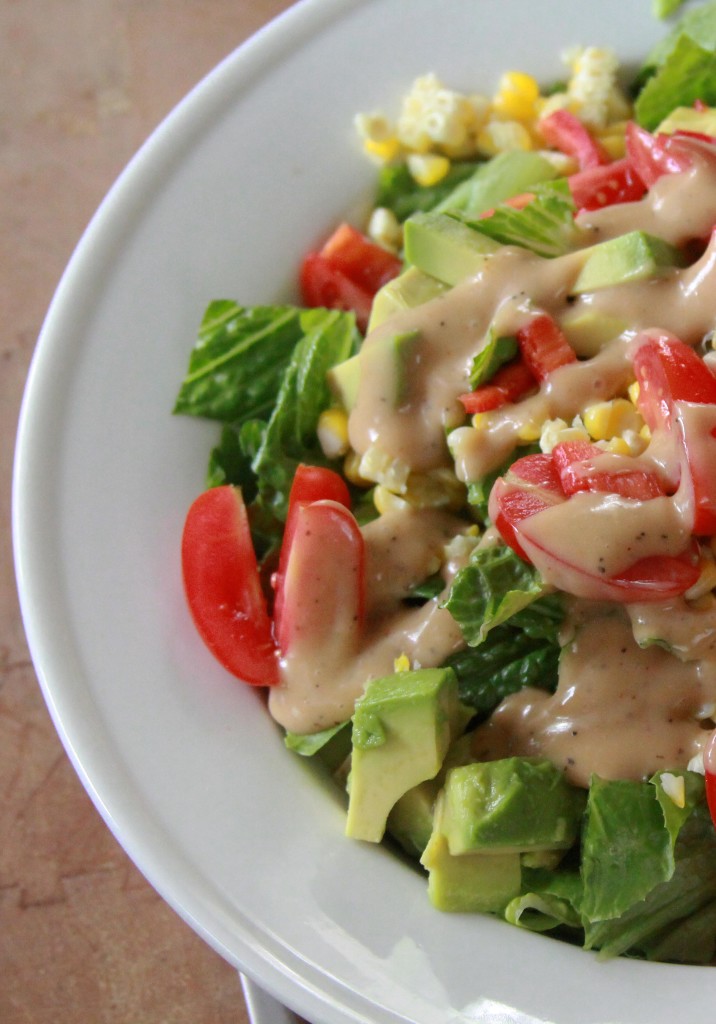 We have been swimming in produce over here! This weekend my mom brought us a basket full of peppers, tomatoes, eggplant and other veggies that were absolutely beautiful! And then there is the abundance of produce we have at our house: cherry tomatoes, zucchini, yellow squash, basil. Oh, and did I mention we're also members of a CSA, so we get a box of produce every week? Yeah, like I said, we have a lot of produce at our house.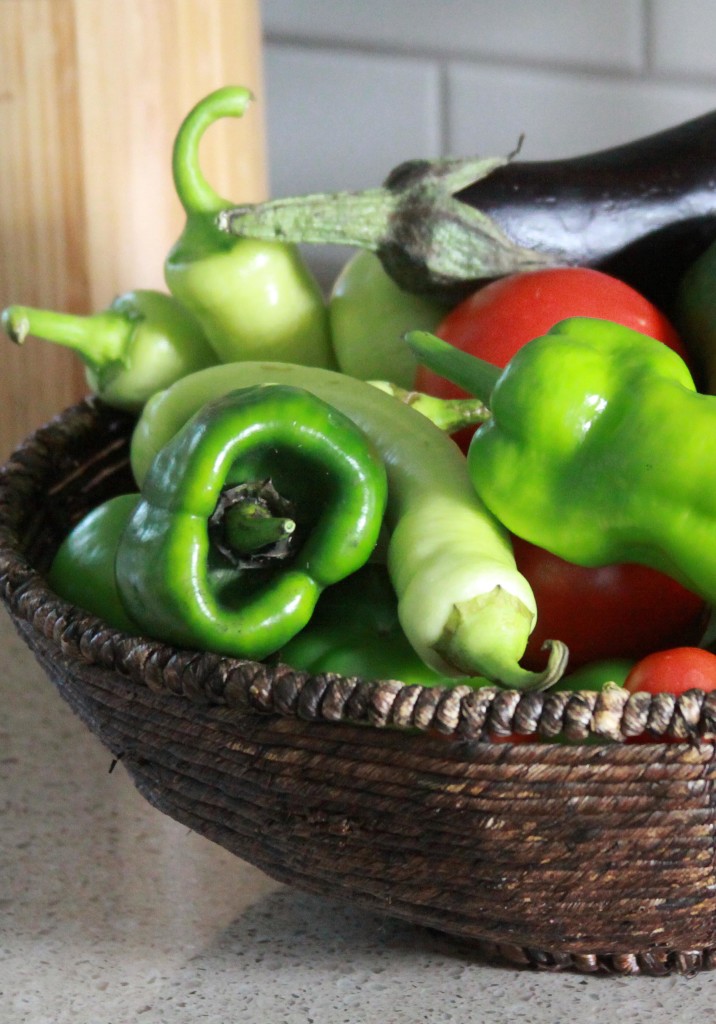 This week I bought a ton of lettuce (one of the few produce item we don't have) and decided that this week is all about eating down the veggies in our house in the form of salads. Already this past weekend I consumed four large salads and I don't see my salad consumption slowing down. But in order to keep things interesting, I've been playing around with flavor combinations and cooking methods, like adding roasted corn on the cob to a crisp Romaine salad.
I also picked up a bottle of light spicy Thai peanut salad dressing at Target this week that I've fallen in love with. When left to my own devices, I tend to gravitate toward creamy salad dressings like Caesar or blue cheese. But it was nice to mix things up with something a little fresh that brings out the flavor of the veggies rather than mask them. This salad is ultra simple and hardly counts as a real recipe, but when my mom said it was one of the best salads she had eaten in a long time, I figured it was worth sharing, if nothing else than for the fact that it might serve as salad inspiration.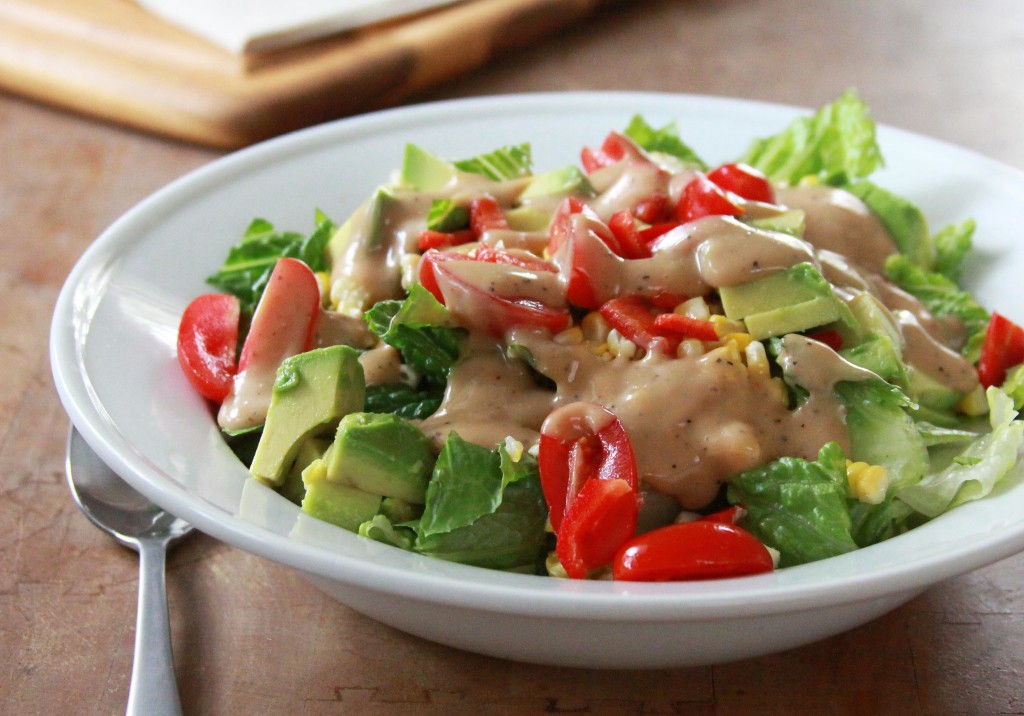 End of Summer Salad
Makes 3 servings
Ingredients
*2 hearts of Romaine lettuce, chopped
*1 medium avocado, peeled, pitted and chopped
*1/2 to 3/4 cup grape tomatoes, sliced
*3 heads sweet corn, grilled or boiled, salted and removed from cob
*1/4 cup fresh basil leaves, thinly sliced
*Mild Thai Peanut salad dressing (I like this brand I bought from Target)
Directions
*Divide the lettuce among three bowls, Top with the avocado, tomatoes and sweet corn. Sprinkle with the fresh basil. Lightly dress with the thai peanut salad dressing. Serve immediately.
Happy cooking!
Madison