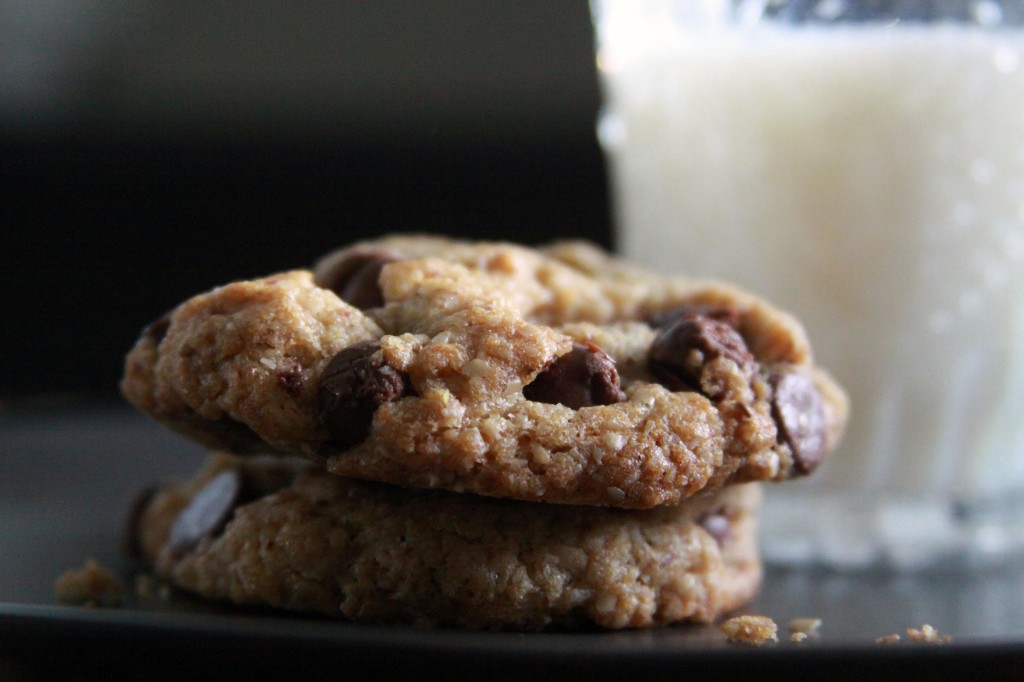 First up, the winners of the pancake giveaway! They are:
-Sarah (who likes her pancakes with syrup and Nutella)
-Jessica Honcoop
-Kristin Darhower
-Andrea (who likes to make healthy pancakes with whole wheat flour, oats and yogurt)
Ladies, shoot me an e-mail with your address to madisonjanemayberry@gmail.com to claim your prizes!
Lately I've become increasingly interested in gluten-free, vegan baking. Not necessarily because I personally need to bake treats without gluten or animal products. But it feels like the next frontier in baking, a wide, undiscovered world of flours, meals and gums, among other things. Gluten-free, vegan baking challenges me, and everything I've come to know about baking. Since I was little I've been baking with all-purpose flour, eggs and butter. It's incredibly challenging to break all my previous assumptions about what makes a quality baked good and play around with recipes that are entirely different in method and ingredients.
In the past, I've always felt that even the most successful gluten-free, vegan baked goods needed to come with a disclaimer. "This is a really good cookie recipe, for being gluten-free and vegan!"
But last week I finally arrived at an adapted cookie recipe that didn't need a disclaimer. In fact, I think these cookies may have become my favorite cookie recipe. No disclaimer or excuses necessary. These Oatmeal Chocolate Chip Cookies are, plain and simple, my favorite oatmeal chocolate chip cookie; they hold their own when pitted against their butter and gluten-laden counterparts. And I'm sure that when you make them (please make them!) you will agree.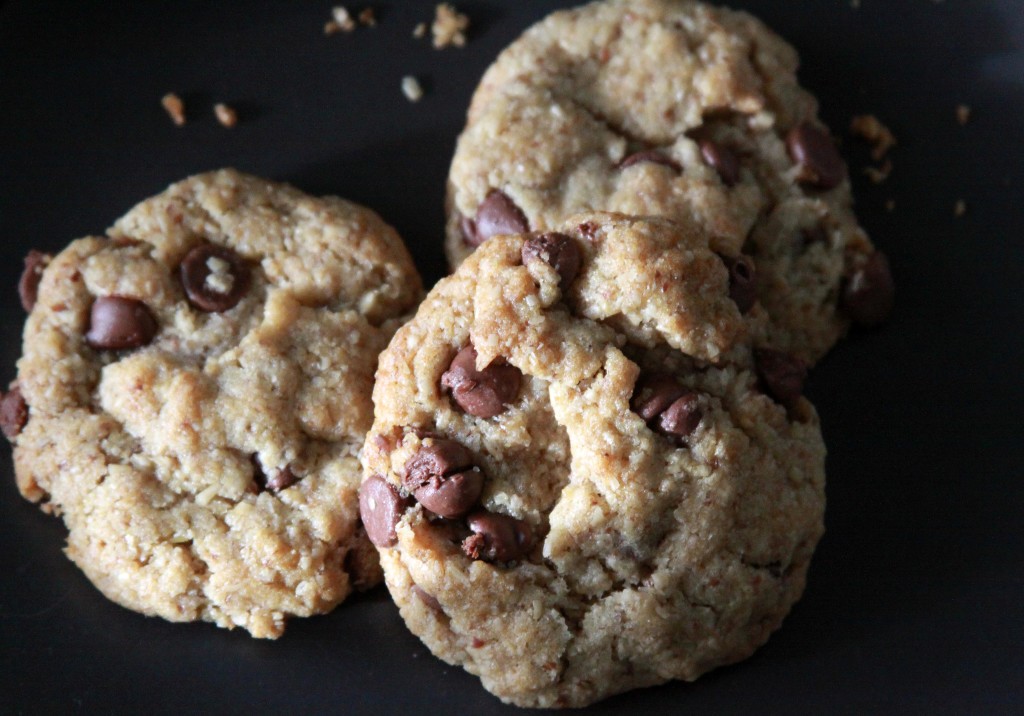 Oatmeal Chocolate Chip Cookies (gluten-free and vegan)
Makes 24 cookies
Adapted from the Baby Cakes Bakery recipe on the Bob's Red Mill package
Ingredients
1 1/2 cups oat bran (make sure it is gluten-free)
1 cup gluten-free all-purpose flour (I use Bob's Red Mill)
1/4 cup ground flax
1 cup sugar
1 teaspoon baking soda
1 1/2 teaspoons xanthan gum
1/2 teaspoon cinnamon
1/4 teaspoon salt
3/4 cup plus 2 tablespoons melted coconut oil or canola oil
5 tablespoons applesauce
1 teaspoon vanilla
1 cup chocolate chips (to make this recipe completely vegan, make sure the chocolate chips are vegan)
Directions
1. Preheat oven to 325°F. Line a baking sheet with parchment or a nonstick baking mat; set aside.
2. In large bowl combine oat bran, all-purpose gluten-free flour, flax, sugar, baking soda, xanthan gum, cinnamon and salt until well combined. In small bowl combine oil, applesauce and vanilla. Add wet ingredients to try ingredients and stir until well combined. Stir in chocolate chips.
3. Drop mixture by heaping tablespoons onto baking sheet, rolling between your hands into balls if you want the cookies to be uniform and round. Mixture will feel oily and may take a little effort to keep the dough in round balls. Don't worry, that's totally normal.
4. Bake 7 minutes. Rotate baking sheet. Bake 7 minutes more or until cookies are golden brown. Cool on pan 5 minutes. Transfer to a wire rack to cool completely.
Happy Baking!
Madison